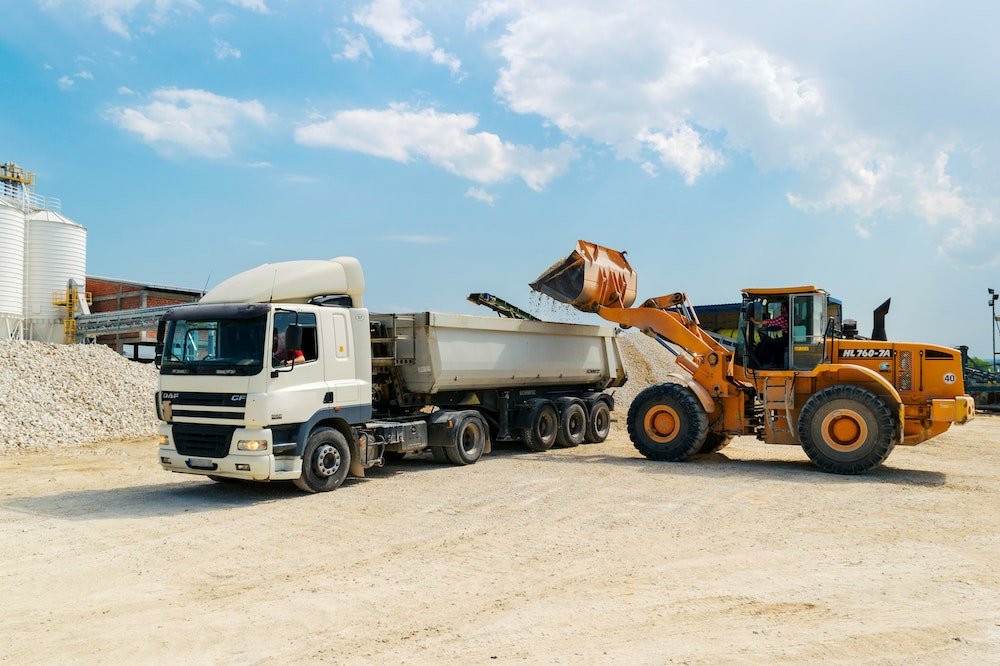 There are loads of different semi-truck business ideas out there. If you own a semi-truck or are thinking of investing in one, there's a lot you can do with your vehicle.
All you need is the right truck and a Commercial Driver's License (CDL), and the possibilities for starting a business in the trucking industry are endless.
In this guide, we've broken down a few of the best owner-operator business ideas anyone with commercial trucks can tap into.
Why Start a Semi-Truck Business?
If you own a semi-truck, then starting your own business is a fantastic idea. Starting a business puts you in charge of your own opportunities and lets you become your own boss.
Not only do you get this freedom, but there are also loads of different business opportunities and ideas you can access with a semi-truck. This lets you be picky and tailor your truck-driving business to your interests.
One great reason to start a business with your semi-truck is that you can do it independently. Once you have a truck and your CDL, you're ready to start operating. You can do this relatively easily as a sole proprietor.
If you get tired of driving, you can also hire a semi-truck driver and focus on managing the operations yourself. This can be a great direction for anyone who wants to stay in the trucking industry without spending long hours behind the wheel.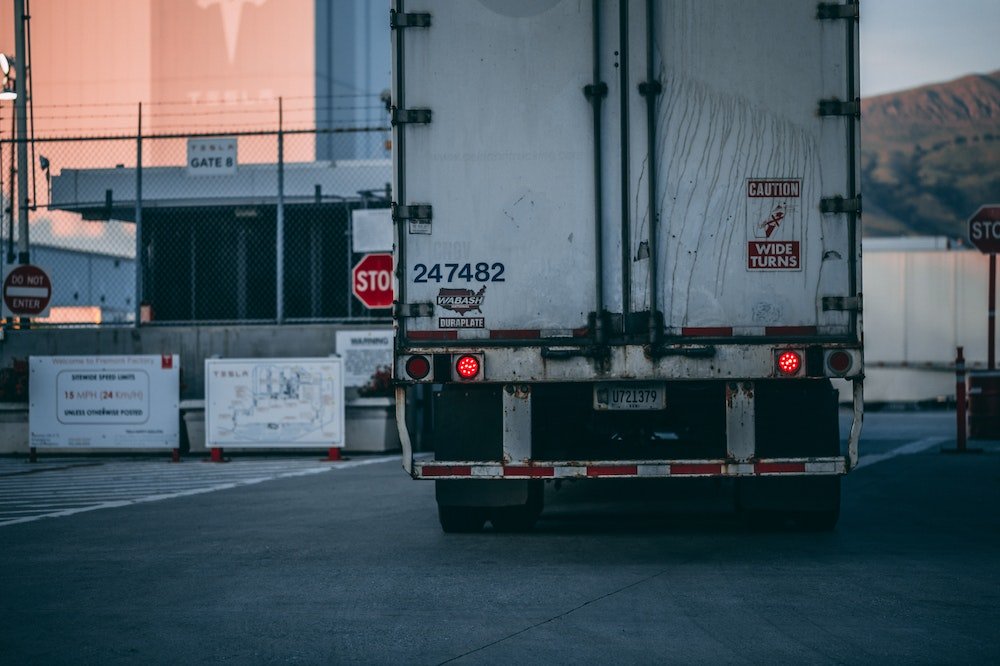 Most importantly, there are endless business opportunities for someone with a semi-truck. Wherever there are goods that need to be transported, business ideas and opportunities exist.
12 Best Semi-Truck Business Ideas
If you're thinking of investing in a semi-truck, the good news is that plenty of trucking business opportunities and ideas are available.
Here are some of the best semi-truck business ideas you can use.
1. Freight Transportation
One of the most popular trucking business ideas is to get into freight transportation. This is an enormous field you can join, with all kinds of different areas you can specialize in.
Freight may be transported between different transport links (like rail, air, or sea), or you could transport freight from a supplier directly to a customer.
If you start a freight trucking business, there are different types of freight you can choose to work with. You can choose to specialize in a certain type of freight or offer a range of services.
The most common freight types that truckers focus on are:
Less Than Truckload Freight (LTL): This popular form of freight shipping is when you carry smaller loads from different suppliers. This way, suppliers don't have to pay for entire truckloads if they don't need to fill a whole truck. This makes LTL freight more affordable and convenient for many businesses, which means there's a large market for it.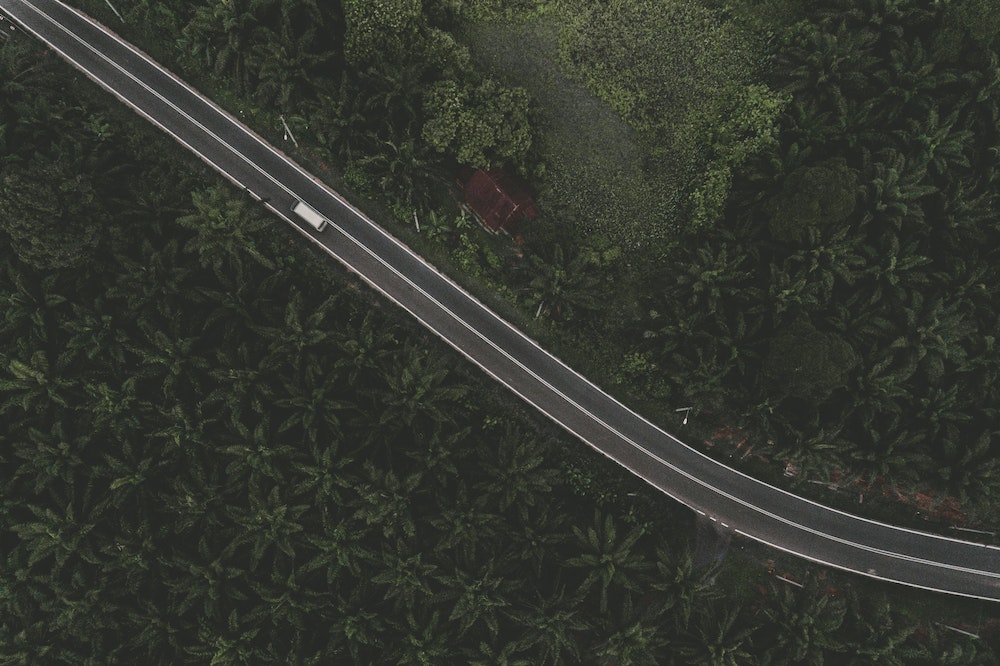 Full Truckload Freight (FTL): This is when you use your entire truckload for a single supplier. This type of freight shipping focuses on larger suppliers and manufacturers. It's also a better option for loads that require extra space or require special attention or packaging when shipping.
If you start a freight trucking business, you'll probably have to work with other logistics and shipping businesses, as many use intermodal transportation.
2. Farming and Agriculture
The farming and agriculture industry needs trucks to operate. This is an enormous sector that you can build your trucking business around. There are also many different opportunities for agricultural transportation.
You could focus your semi-truck business on transporting livestock, grain, dairy, animal feed, or any other farming materials or produce. You could even focus on hauling farming machinery.
Of course, you'll need to have the right equipment if you're going to haul different kinds of farming or agricultural materials. This could include livestock trailers or even milk tanks.
If you do decide to focus on the agricultural sector, it pays off to specialize in a certain type of trucking. This will help you prepare your business with the right gear. It will also make it easier to find the right kind of clients who require your services.
3. Truck Rental
If you own your truck, you might even consider starting a truck rental business.
This can be a great idea if you want to be in the trucking industry but don't want to spend all of your time driving.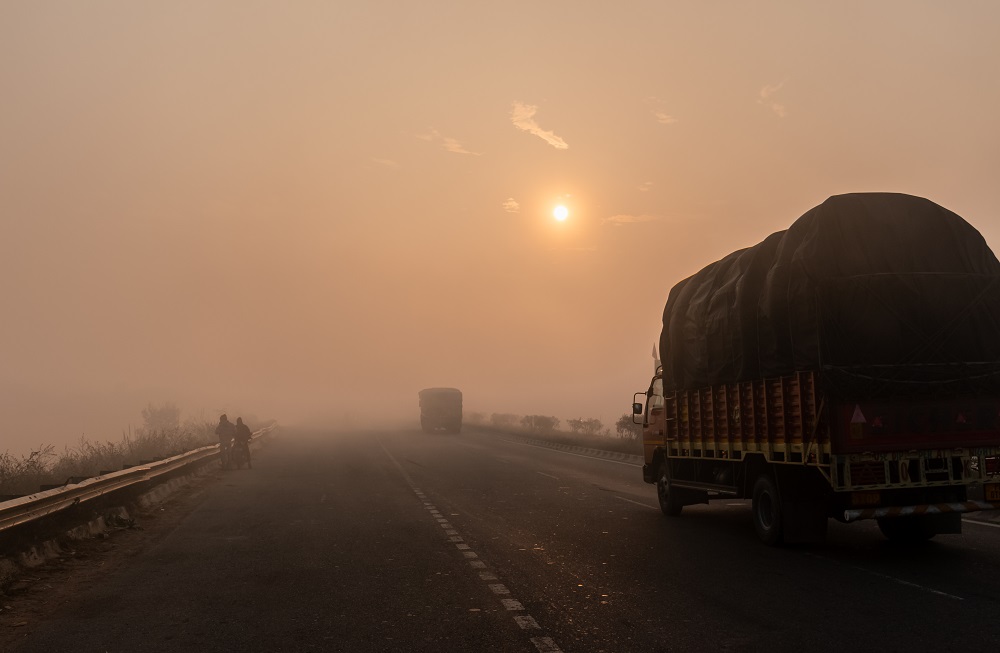 Of course, this business idea works best if you own multiple trucks and not just one. In this business, you might find it useful to know all about truck financing.
This is also a good business idea if you use your truck on an occasional basis, but don't drive it full-time. This way, you can capitalize on your downtime between trips.
You'll just need to make sure you find the right kind of customers who also only need to rent a truck for short periods.
4. Moving Business
When it comes to starting your own trucking company, you can also look at going into the moving business.
Instead of transporting goods or raw materials, you can help to move people's items from place to place. This can be residential or commercial moving.
Whatever the case, people always need to transport their things from place to place, and owning a semi-truck puts you in a great position to do this.
Of course, if you do use a semi-truck, you'll need to be executing moves on a large scale. People normally choose a smaller box truck business for moving, so make sure to market your semi-truck moving business to people or businesses that need large-scale moving done.
5. Courier or Delivery Service
Trucking businesses can also consider going into local shipping or courier services.
This may not be the obvious type of business to start with a semi-truck, as couriers generally require smaller trucks or vans. However, there are always people ordering large courier items which require larger vehicles. This is where your semi-truck comes in useful.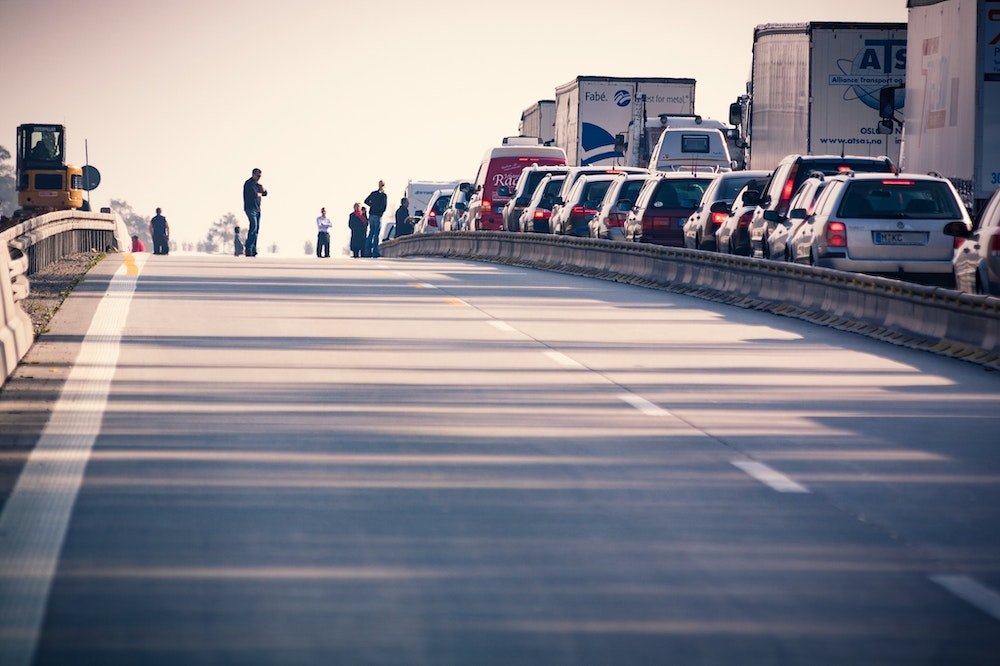 Semi-truck courier services can haul larger items and larger loads. Consider looking for clients like furniture or appliance stores that require larger containers for their courier needs.
6. Waste Removal
The waste removal industry is estimated to be worth $1.4 trillion globally. This is a lucrative opportunity for anyone looking to start a trucking business.
Where there's waste that needs to be moved, there is demand for large trucks. This is an important service for all kinds of businesses and homeowners, which means there's always a strong demand for it.
You can focus on providing general waste removal services. You can also specialize in moving certain types of waste. Some waste removal services require special licenses and equipment for safely transporting the waste. If you decide to go into one of these areas, it could allow you to charge a premium for a specialized service.
So, choosing to do a waste removal trucking service has many possibilities. You could either specialize in a specific type of waste or move any general waste that doesn't require specialist knowledge and equipment.
7. Car Transportation
If you're after semi-truck business ideas, then car hauling can be a great venture. Car transportation truck businesses require the use of a special trailer. You also need to be properly prepared to haul an oversized load.
If the gross vehicle weight rating of your truck is large enough, then you can move new cars from manufacturers to dealerships. This can be a great business idea to make a consistent income.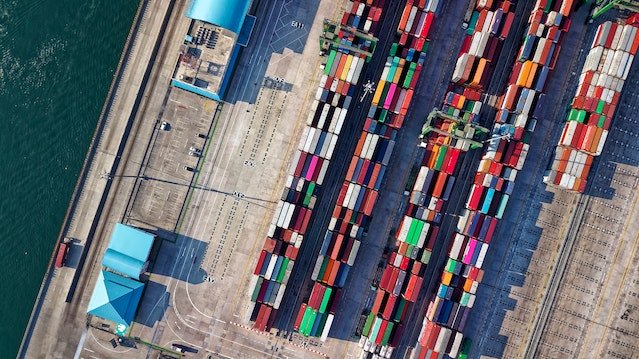 You can also haul vintage cars, or used cars that need to be moved from place to place. This type of business could even turn into towing services if you have the right kind of flatbed trailer.
Car transportation is one of the best trucking business ideas as its versatile. There are many different ways you can transport cars, and you could do this as short haul or long haul trucking.
8. Construction Hauling
Major construction projects are happening all the time, all over the country. This means there are plenty of opportunities for hauling construction materials or waste. The waste removal industry in the US is worth billions, and it's only growing as infrastructure projects increase.
Make sure you're set up with a good strong truck with the right kind of hauling equipment. You can do this with a box truck, but using semi-trucks with open trailers is often better, as it allows you to haul a more significant load.
The larger your truck capacity, the greater load you can haul. This could help you access bigger jobs and work on larger-scale construction sites.
If you want to start a haulage trucking company but are struggling to get clients, then you could also opt to be a haulage services affiliate. This is when you put your truck in the hands of other trucking companies and earn commission from them.
By working with an already successful business, you won't have to worry about finding clients in the highly competitive haulage trucking industry.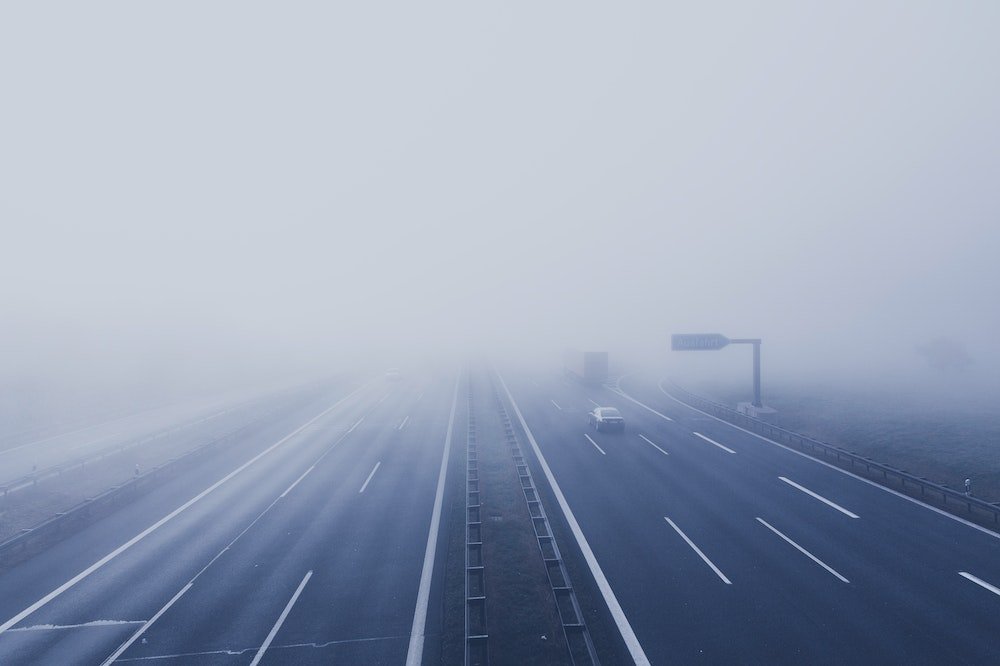 9. Junk Removals
Wherever you go, people have junk that needs to be moved. As long as you have a powerful truck and the right lifting and moving equipment, this is one of the best semi-truck business ideas.
You can offer junk removals to carry and clear any kind of household or commercial junk. Whenever a new construction or renovation project takes place, chances are there will be some junk that needs moving.
This is one of the easiest types of short-haul trucking business opportunities. As long as you have a large enough truck and a CDL, you can collect junk to move to the dump pretty easily. You can reach out to contractors, construction firms, property managers, and developers to advertise your junk removal services.
10. Snow Plow
This is an interesting trucking business idea that you can start with semi-trucks. If you're based in an area that experiences heavy snowfall, then you could convert your semi truck's tractor into a snow plow.
You can advertise snow plow services to local businesses, residents, or your local government. This is one of the easiest semi-truck business ideas as you won't need to transport anything. Get ready to drive around town clearing snow!
This is also a clever way to make some extra money from your semi-truck during the winter months.
11. Oversized Load Transportation
With a powerful truck and a large enough trailer, you can offer oversized load transportation services. This can be a great way to access a niche area of the competitive trucking industry.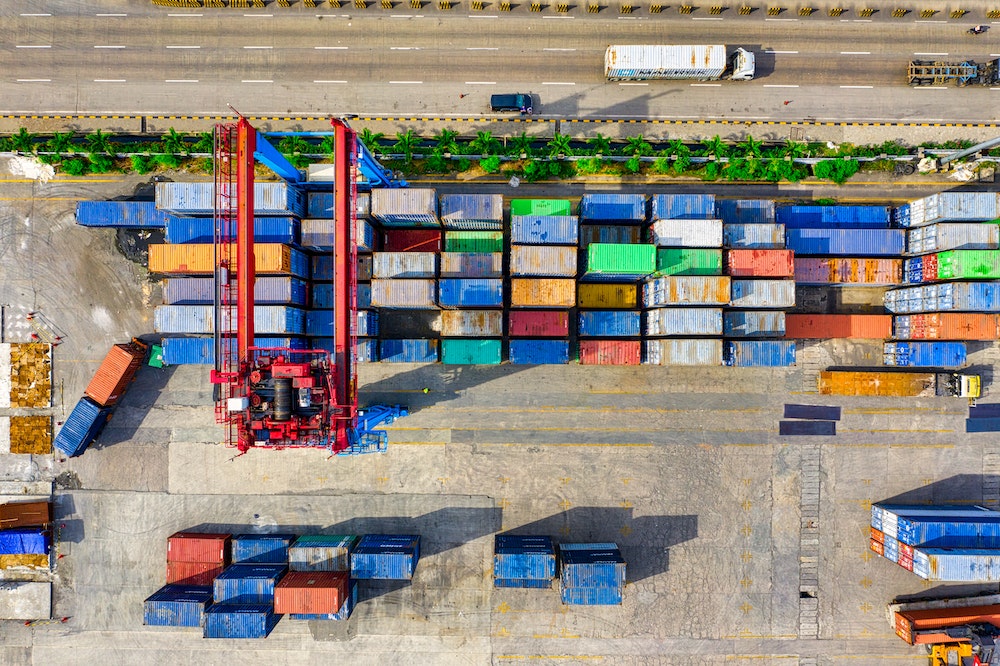 Oversized loads include anything from farm vehicles to wind turbines. You can offer oversized moving services, or provide delivery services between manufacturers and customers.
Of course, you'll also need to make sure that you have a suitable CDL to handle extra large loads.
12. Semi-Truck Driving School
Another clever way to make extra money from your truck is to offer semi-truck driving lessons. This is a great idea if you're looking for an additional stream of income for your traditional long-haul trucking business.
Many people are interested in entering the trucking industry, and they need to practice driving a semi-truck to get their CDL.
To offer lessons, you'll need to have the right knowledge for being a commercial truck driving instructor.
Conclusion
Starting a profitable business in the trucking industry is very possible.
You just need the right vehicle, the right license, and to find a business opportunity that matches your expertise and interests. Semi-trucks are useful in different industries, so you have quite a few opportunities to consider!
These semi-truck business ideas cover a range of areas. Understand the market and find a business idea that works for you. There are endless opportunities out there!
If you're looking to finance your commercial vehicle, consider using Mission Financial Services. We'll help you get the best financing deal to match your semi-truck business needs.