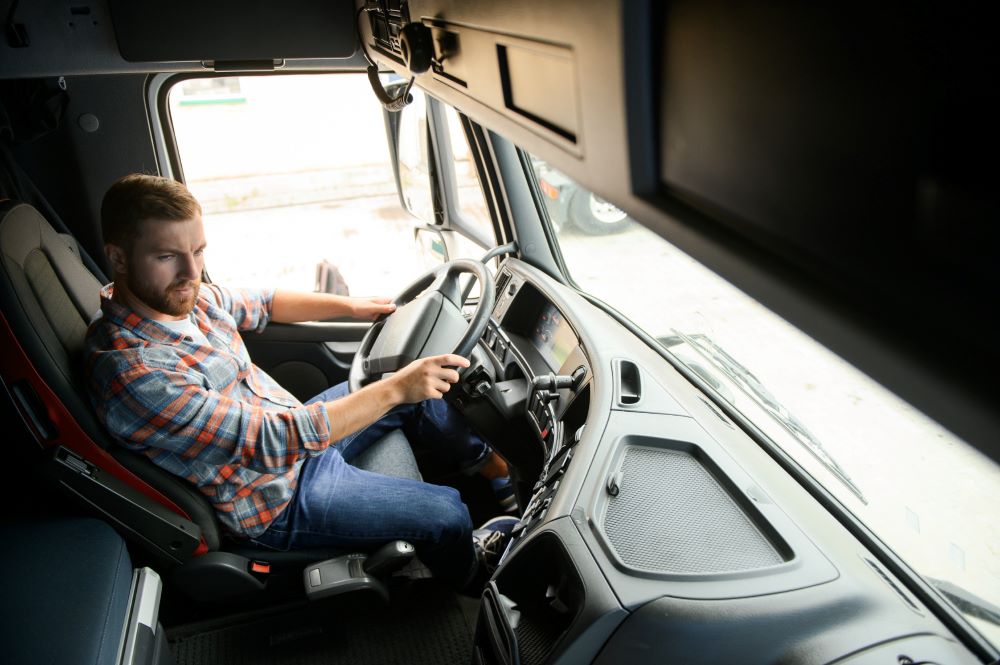 Understanding the different jobs commercial truck drivers do is essential, especially if you're looking to build a solid career in the trucking industry.
There are several types of commercial truck drivers. Each has different tasks depending on the truck driven, goods hauled, and distance traveled.
We've prepared this quick guide to help you understand the most common types of commercial truck driver job categories and their typical duties. We'll also briefly discuss some requirements and skills you need to excel at various commercial truck driving jobs.
Different Types Of Commercial Truck Driving Jobs
Here are nine common types of commercial truck driver job categories you can consider pursuing:
Dry Van Haulers
Dry van trucking is one of the most traditional truck driving jobs. It involves moving well-packaged, dry goods that don't need strict temperature control. The dry van is usually a tractor-trailer combination resembling a box with all sides enclosed but has an opening (the door) at the back.
Primary Duties
The primary duty of dry van drivers is hooking up to loaded tractor-trailers and following assigned routes to deliver goods to various destinations. They don't load or offload the cargo, but they may have to:
Inspect cargo before leaving their pickup station to ensure everything is loaded correctly.
Handle basic mechanical problems as needed.
Manage inventory and collect signatures to verify delivery.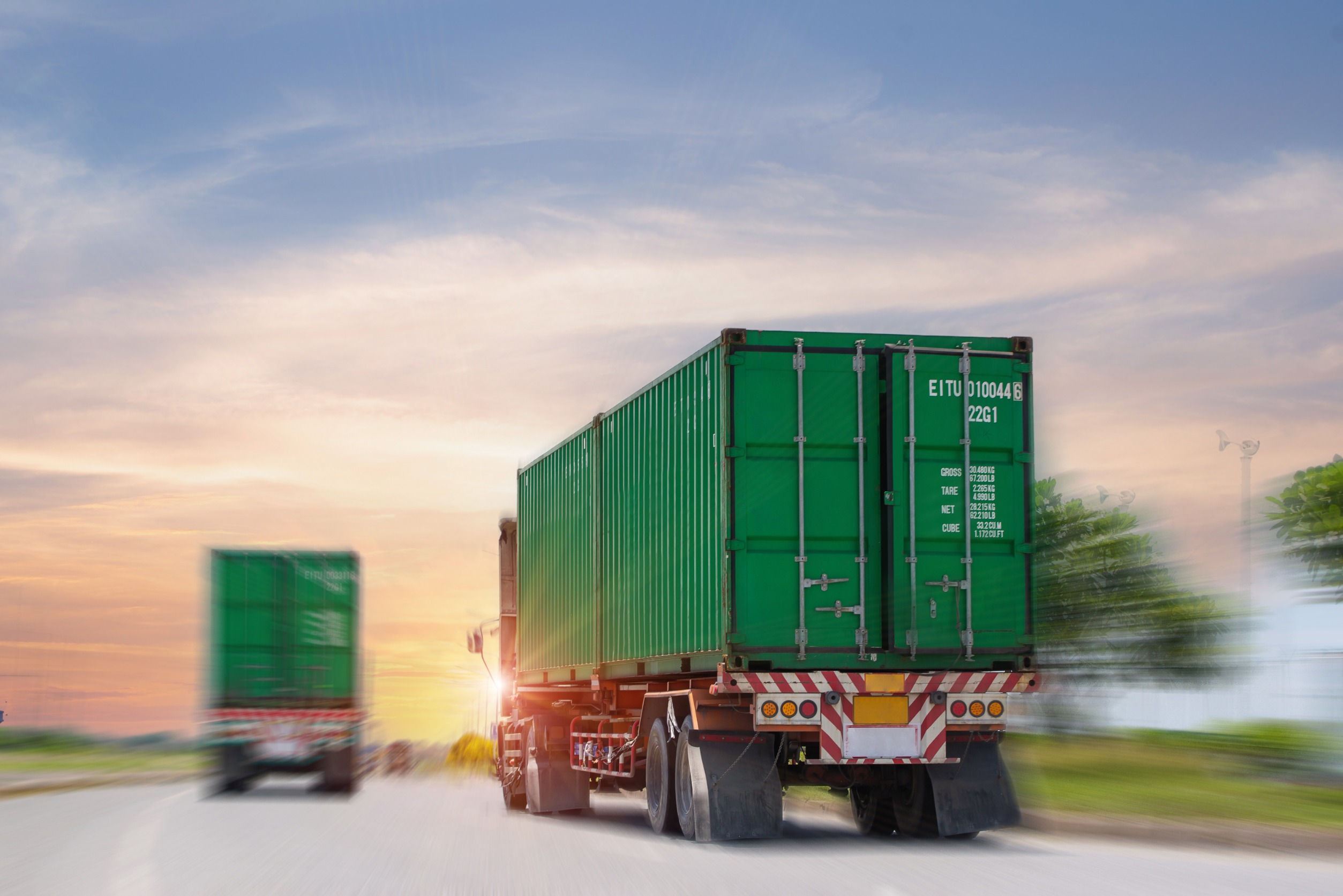 Requirements
As a minimum, you need a class-A commercial driver's license to secure a job as a dry van driver. This will allow you to drive commercial motor vehicles with a wide gross weight range.
You could, for instance, drive a tractor with over 26,000 pounds and drag one trailer with over 10,000 pounds. Or drive a tractor-trailer combination with double or triple trailers ranging from 120,000 to 148,000 in total weight. Hauling double and triple trailers requires additional doubles and triple endorsement.
Freight Haulers
In freight hauling, truck drivers transport and deliver all types of cargo that dry van hauling cannot deliver. These include specialty freight such as liquids and hazardous materials. Often, freight haulers move larger loads and equipment than small packages. They can also travel over short or long distances.
Primary Duties
Overseeing freight loading to ensure freight weight limits are adhered to.
Securing the freight in place to prevent damage during transport.
Performing basic motor vehicle service checks to ensure the tractor-trailer is in good order before departure. This may include checking the oil and fluid levels plus tire pressure.
Requirements
Besides an active class A commercial driver's license, most employers require you to have experience transporting large freight. That's because transporting oversized cargo requires proper balancing throughout the trip.
For specific cargo, like hazardous materials, you must follow a few safety procedures to comply with all federal laws governing the transportation of hazardous materials. Here's a detailed guide on complying with federal hazardous materials safety regulations to help you understand all the required safety procedures.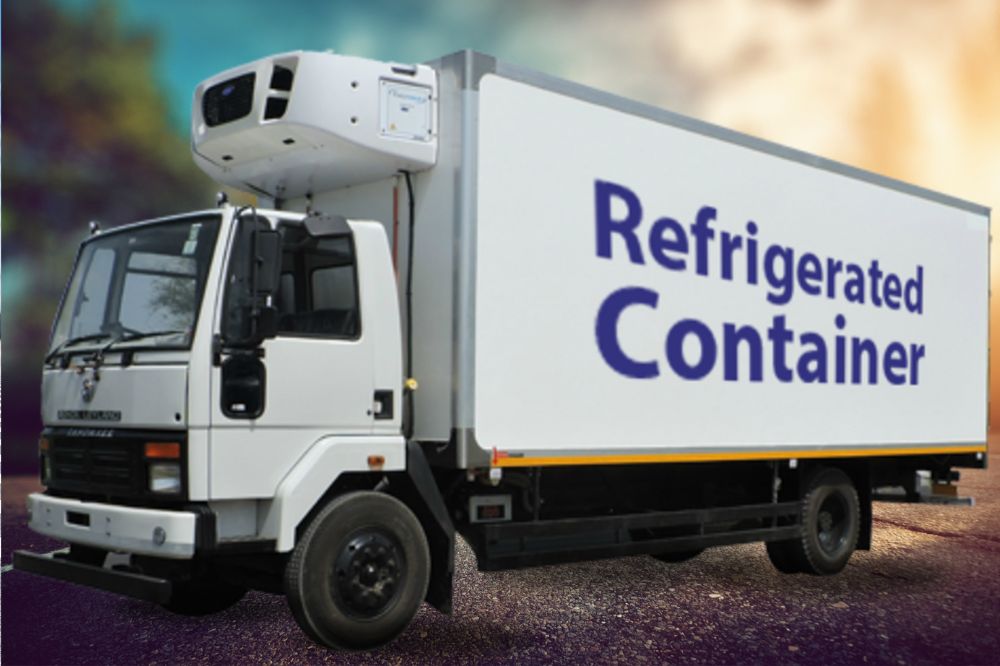 Reefer or Refrigerated Commercial Truck Drivers
As the name suggests, refrigerated or reefer commercial motor vehicle drivers haul goods that need specific temperature control. Most times, they transport perishable food items to grocery stores and restaurants.
Primary Duties
Apart from their standard driving duties, reefer tractor-trailer truck drivers are responsible for:
Ensuring their motor vehicle is always at the right temperature when transporting various goods.
Keeping their trailers clean and sanitary
Loading and unloading their tractor-trailers
Regular maintenance to fuel the cooling units and fix any refrigeration issues
Requirements
You require refrigerated trucking skills and all the skills class A CDL drivers must have. Some employers may request a specialized refrigeration certification as well for this job.
Flatbed Commercial Truck Drivers
Flatbed commercial motor vehicle drivers transport machinery and other dry products on open-air trailers. The cargo moved by flatbed drivers is usually too large or awkward and cannot fit into regular dry van trailers. These items may include lumber, steel pipes, or large tanks.
Primary Duties
Load and unload truck
Secure load with chains and tarps to prevent damage during transport
Inspect the vehicle to ensure it's in safe working conditions before each trip
Prepare reports on cargo loads and deliveries for record-keeping
Prepare and maintain shipping documents like warehouse receipts, bills of lading, and sale
Communicate with dispatchers to get instructions on deliveries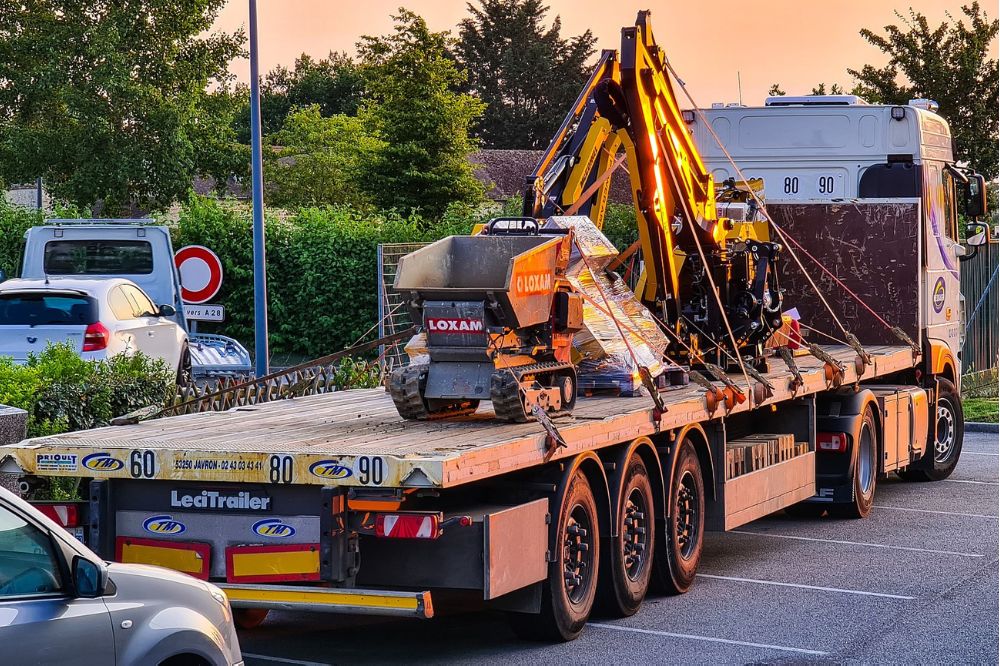 Requirements
Because this job requires driving large trucks, you'll have to undergo on-the-job training for about four weeks to learn how to operate flatbed trucks. This is in addition to the driving test you must pass to get your driver's license CDL (class A) when learning to drive heavy trucks.
Most employers require a high school diploma or associate's degree for this job. They may also assess your physical health and ability to lift and secure heavy loads since the role involves a bit of manual labor.
Tanker Commercial Truck Drivers
Tanker drivers operate trucks with liquids or gases. They transport different hazardous and non-hazardous loads, such as crude oil, diesel, gasoline, chemicals, or milk, over short and long distances.
Primary Duties
Adhering to strict safety regulations to prevent leakages
Supervise or assist in loading and unloading the tanker. This may include connecting hoses and pumps or removing utility hole covers to unload liquids into fuel tanks and other storage silos.
Maintain accurate logs of working hours and all trip activities.
Ensure the relevant staff receives the cargo and signs for their delivery.
Requirements
Tractor-trailer truck drivers require specialized training to handle tankers and the different types of loads they haul. Depending on the properties of the load you haul, you'll need to learn how to handle various emergencies like chemical spills. You may also require special certifications, including occupational health and safety certificates, in addition to a class A commercial driver's license (CDL).
You'll have to follow all the dot regulations to get the required tank vehicle endorsement for operating tanker trucks. To receive this endorsement, you must pass a written knowledge test and practical exam. If hauling hazardous liquids, you must also abide by all FMCSA rules on transporting hazardous materials.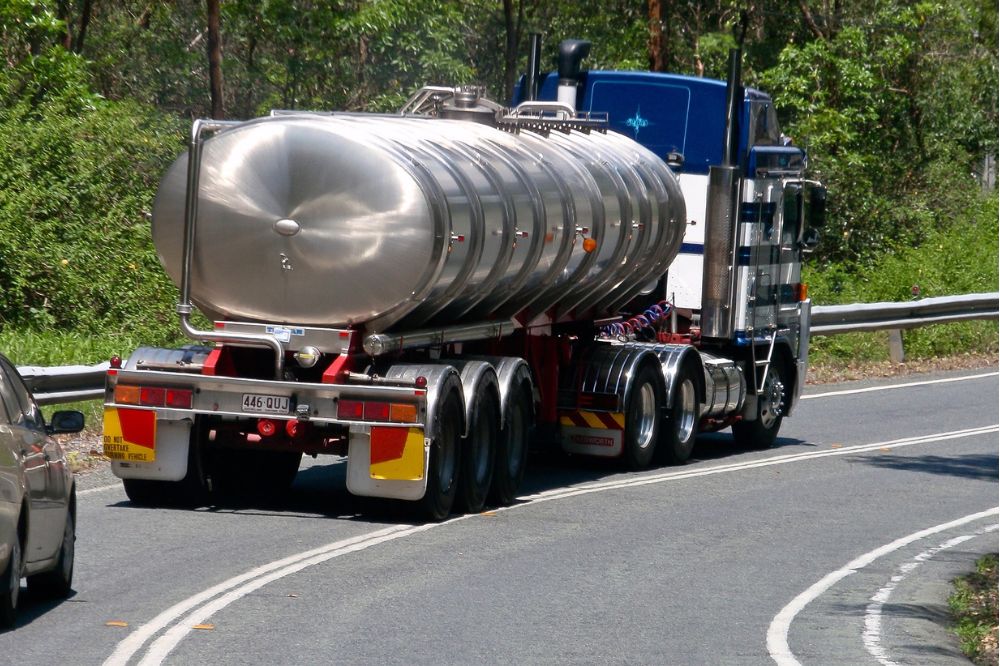 Location-to-location or Less than truckload (LTL)
LTL tractor-trailer truck drivers transport smaller loads or shipments and often make multiple trips a day. Most drivers drop several packages at various locations. Other drivers pick up or deliver packages to terminals, where they transfer the goods to other trucks, which then deliver the loads along designated routes.
Primary Duties
Safe transport of various types of goods at multiple locations daily
Load and unload trucks several times a day
Requirements
Like all other truck driving jobs, becoming an LTL truck driver requires a commercial driver's license, but it doesn't have to be a class A CDL. A class B CDL will do, although you'll be limited to hauling specific types of trucks.
Most LTL drivers are company drivers, and employers require a few years of experience in a delivery position (about two years) with a clean driving record.
Local Commercial Truck Drivers
Local commercial motor vehicle truck drivers transport goods of varying sizes within their locality. They are different from regional commercial truck drivers who cover longer routes (roughly 1000 miles), even though both types of truck drivers perform almost the same duties.
Primary Duties
Local and regional tractor-trailer truck drivers must ensure their cargo remains safe and in excellent condition during transport.
Coordinate with their respective trucking companies to manage new loads effectively and transport them within specified time frames.
Local truck drivers often assist in loading and unloading cargo, whereas regional truck drivers don't.
Requirements
Both types of commercial truck drivers require extensive knowledge of the routes they operate in. If you choose these trucking jobs, you'll have to master the many routes in the geographical area you cover.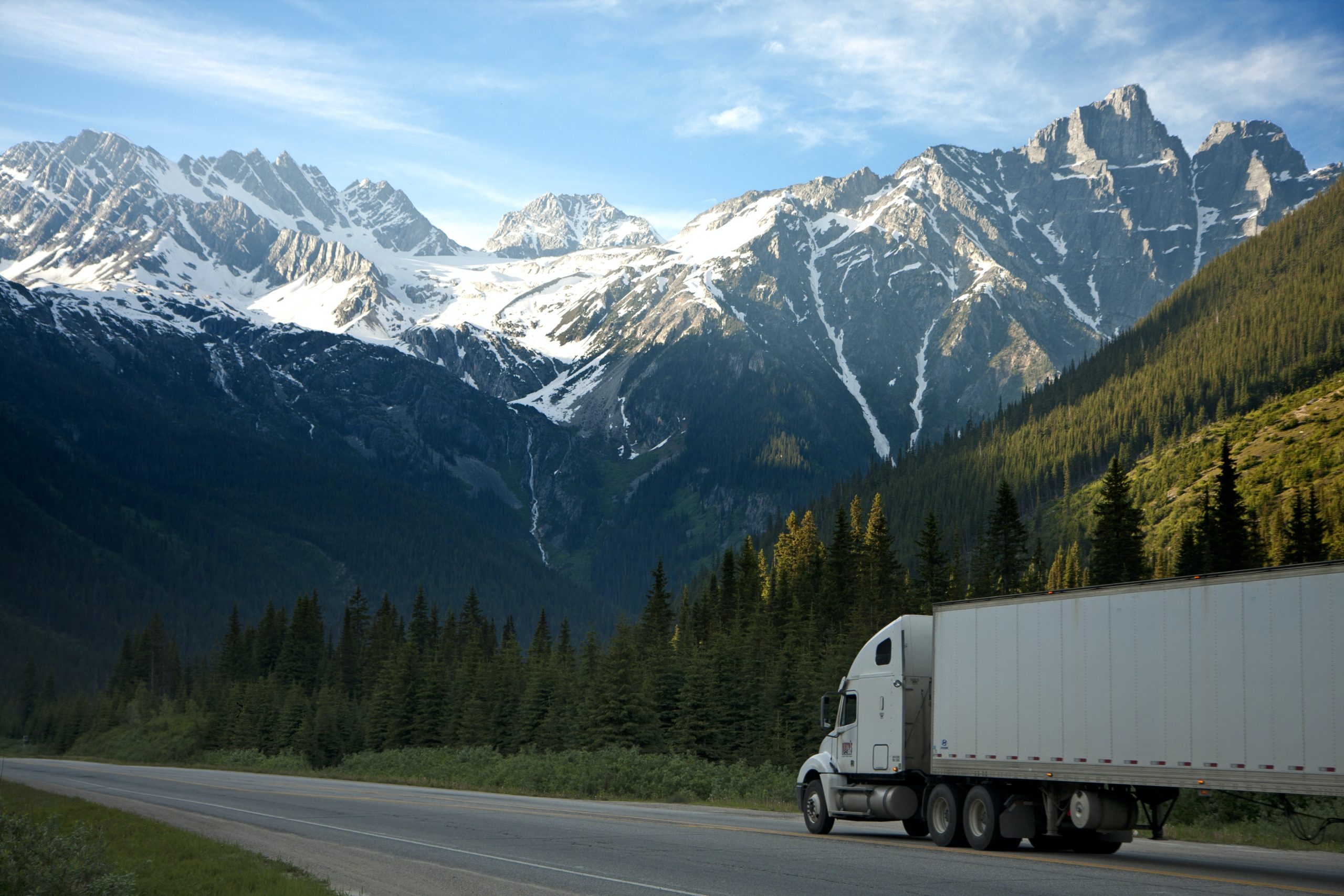 Over-the-road Commercial Truck Drivers
Over-the-road (OTR) truck drivers specialize in long-distance hauling. They transport goods over thousands of miles and are usually on the road for long periods.
This is one of the most lucrative trucking careers. CDL drivers earn a minimum of $78,113 annually and enjoy several benefits.
Usually, the drivers are required by law to take rest periods in transit. Because of this, some trucking companies employ team drivers to deliver time-critical cargo. Here, two drivers take turns to drive the same truck, delivering the load faster.
Primary Duties
Complying with all dot regulations, including the hours of service and gross vehicle weight restrictions.
Performing prescribed tractor-trailer inspections and documenting its working conditions before departure.
Supervising cargo loading and unloading. This includes managing inventory and getting clients' signatures to confirm that all items were delivered in pristine condition.
Logging all trip activities, including the hours and miles driven, rest stop durations, plus fuel, repair, and toll road expenses.
Communicating delays or late deliveries due to breakdowns or accidents to dispatchers.
Requirements
Due to the long hours spent behind the wheel, you have to meet specific medical conditions to qualify for this job. You must pass vision tests and go through high blood pressure checks, among other medical tests.
Most employers may also require you to go through various skills tests before hiring you, even if you are a class A CDL driver with years of experience.
Vocational Commercial Truck Drivers
You can opt for vocational commercial truck driving, which includes tow truck drivers and drivers of garbage trunks or dump trucks.
Conclusion
The trucking industry is diverse and has several career growth opportunities. You can start out in one niche, say a dry van driver, then work your way to being an OTR driver, provided you have the required commercial driving license.
Your job security in the industry is secure if you maintain a clean driving record and possess various skills truck drivers need to succeed.
Read our guide on commercial truck driver salary expectations to estimate how much you'll earn as a commercial truck driver. If you're interested in buying a semi-truck and starting your own trucking business instead, contact Mission Financial Services! We'll help finance your purchase.