Purchasing a semi truck for the first time can be an intimidating decision. If you've just recently obtained your commercial driver's licence (CDL), you probably feel like you've just overcome a major hurdle. But before you hit the road, you've got to finance a semi truck. At Mission Financial, we believe that first time buyer semi truck loans should be fast and simple to obtain. Mission Financial can work with you to secure your first time buyer loan in all 48 continental states as a direct lender. We also work with major dealerships in 28 states for your convenience.
Financing as a First Time Buyer
Selecting your commercial vehicle is directly relevant to your financing options. Unlike regular vehicles, semi trucks are almost universally too expensive to purchase in cash or all at once. The most common option is financing your truck with a commercial vehicle loan. All of our loans are purchase contracts. The first thing to know is that the specs and age of the vehicle you choose will affect the terms of your loan. As a first time buyer, check out this guide on the steps to financing your commercial vehicle.
Keep in mind as a first time buyer that Mission Financial will finance used trucks up to 15 years old, so it isn't necessary to commit to a brand new vehicle. However, older trucks will require more maintenance and repairs, costing you more money down the line. Selecting a used truck under 10 years old in good condition (with fewer miles) will help reduce your initial downpayment and monthly payment. Mission Financial can work with your semi truck dealership or lend to you directly to help you accomplish your goal as an owner-operator. The average amount financed is between $25,000 and $40,000 with a 20-30% down payment.
First Time Buyer Semi Truck Loans
As a first time buyer, you're probably wondering: what about my credit? It's true that a good credit score does help you qualify for a first time buyer loan, and it will also help improve the terms of your loan. But Mission Financial is proud to be a common sense lender. This means that the score on your credit report isn't the only factor that we value. Mission Financial examines your overall credit, which can be more forgiving. Things like a positive history of payments on your regular car, or your home could benefit you. While many lenders are more discriminatory towards less experienced drivers, we offer loans to new owner-operators. That means if you're worried about finding a first time buyer loan, look no further.
At Mission Financial Service, we offer loans under a variety of circumstances, including:
First time owner/operator financing
Drivers with limited experience
Owner Operator with bad credit, bankruptcies, child support or tax liens
Small fleets
How do I apply for a loan?
To complete your application for a first time buyer loan with Mission Financial, you'll need to fill our our credit application. This will include information such as your name, phone number, insurance, commercial driver's license, and more. You'll also need to complete a vehicle spec sheet which outlines the mileage and condition of your commercial vehicle (year, model, VIN, transmission type as well as any accessories). In addition, you'll be asked to complete a Complete Sales Order which verifies the price and cost of taxes or fees associated with your vehicle. If you have questions, we offer a direct point of contact for all major regions of the United States, and we guarantee a response within four hours. You can also reach out with general inquiries here: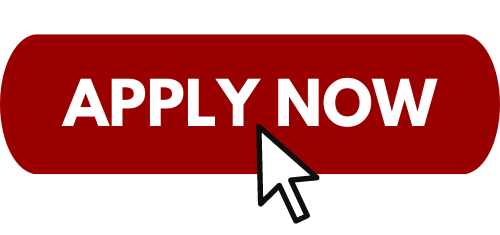 Loan Refinancing Options
If you already have a loan with Mission Financial or operate a fleet, we also offer loan refinancing options as well as semi truck repair loans. Mission Financial offers loans to help you under a wide range of circumstances, from unexpected truck repairs to refinancing your existing loan. You can find help with:
Purchased Vehicles (Dealerships and Private Party)
Truck Repairs
Operating Capital
Loan Refinance
Licensing and Permits
Tire Replacements
Lease Purchase Buy-Outs
For your convenience, we offer an online payment portal as well as the option to mail your payment to one of our regional locations. As a preferred lender for both national and regional dealerships, including franchised and locally owned. At Mission Financial, we value customer service and fast, reliable loan turnaround. To learn more about your options as an experienced or first time buyer, contact one of our customer services representatives in your region.
We look forward to working with you.