If you're looking for a lender to help you finance your semi truck and get on the road fast, Mission Financial Services specializes in customers with lower credit scores. We have been in the commercial lending business since 2000, providing commercial auto loans, commercial truck loans and refinancing options to the public. Mission Financial is a direct lender, not a broker. We offer commercial lending through dealerships as well as direct lending to meet the needs of all customers in 48 states.
What if I have bad credit?
Mission Financial is the preferred lender for dealerships in 28 states, and we offer direct lending to customers who reside in the other continental states. If you have bad credit or a low credit score, Mission Financial is here to help you secure a commercial vehicle loan for a purchase contract. Our loans are purchase only and we don't offer leasing options. We offer bad credit loans for customers with less than perfect credit histories. We understand that many people struggle with complicated financial circumstances, and we know that shouldn't stand in the way of making a living.
If you're looking to finance your commercial vehicle but you're worried about your credit score, don't let it stand in your way. At Mission Financial, we pride ourselves on being a common sense lender. This means that your credit score is not the end of the road. We determine your qualifications based on overall credit, not just the number on your credit report. If you have collateral, a history of on-time payments to your home or another vehicle, or commercial driving experience, you're more likely to qualify for the loan.
Will my credit score affect my rate?
At Mission Financial, we believe that your experience should be stress-free. This is why we actually specialize in bad credit loans. If you've struggled with child support payments or you're new to truck driving, Mission Financial can still help you finance your semi truck. The terms of your loan may vary depending on the year and model of the truck you choose to finance, combined with your overall standing. While we do finance older vehicles, it is recommended that you select a truck under 10 years old. Rates usually land near 18-20%, but older trucks with more mileage can affect your rate.
Mission Financial is prepared in some cases to finance scores as low as the 400s, depending on your overall circumstances. If you'd like to find out more about bad credit loans at Mission Financial, you can contact one of the 9 regional offices we have nationwide. Our friendly staff is equipped to answer your questions and get you a response for your application within four hours. This means a fast track to cash for your semi truck or commercial vehicle. Contact one of our regional offices for more information on commercial vehicle loans.
Mission Financial financing options
We provide financing for the following:
Limited driving experience
Buyers with bad credit or marks on their credit (collections, charge-offs, bankruptcies, repossessions, child support problems)
Purchases from Dealerships and Private Parties
We offer the following services:
Operating Capital Loans
Lease Purchase Buy-Outs
Loan Refinancing
Small Fleet Loans
How do I apply for a bad credit loan?
To secure your bad credit loan, you'll need to provide a few key pieces of information. You'll be asked to fax a completed credit application. This includes your name, current address, phone numbers, current employment, current monthly income, previous employment for at least three years, previous commercial financing, and any other relevant information.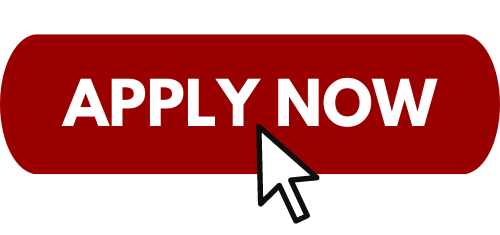 Complete Sales Order: Please include the cash sales price and applicable fees, including sales tax, DMV fees, dealer fees (we allow up to a 500 dealer document fee to be added to the contract).
Vehicle Spec Sheet : You'll also need to complete a vehicle spec sheet that highlights the year, make, model, vehicle identification number, actual mileage, engine, transmission type and any accessories. This information will be relevant to the terms of your commercial vehicle loan.
Start your application today
Commercial financing doesn't have to be complicated. At Mission Financial Service, we know that you need a quick, easy route to your commercial vehicle loan. To learn more about our credit application, visit us online or contact us at one of our locations. We can't wait to meet your needs and answer any questions you may have.
For general inquiries: