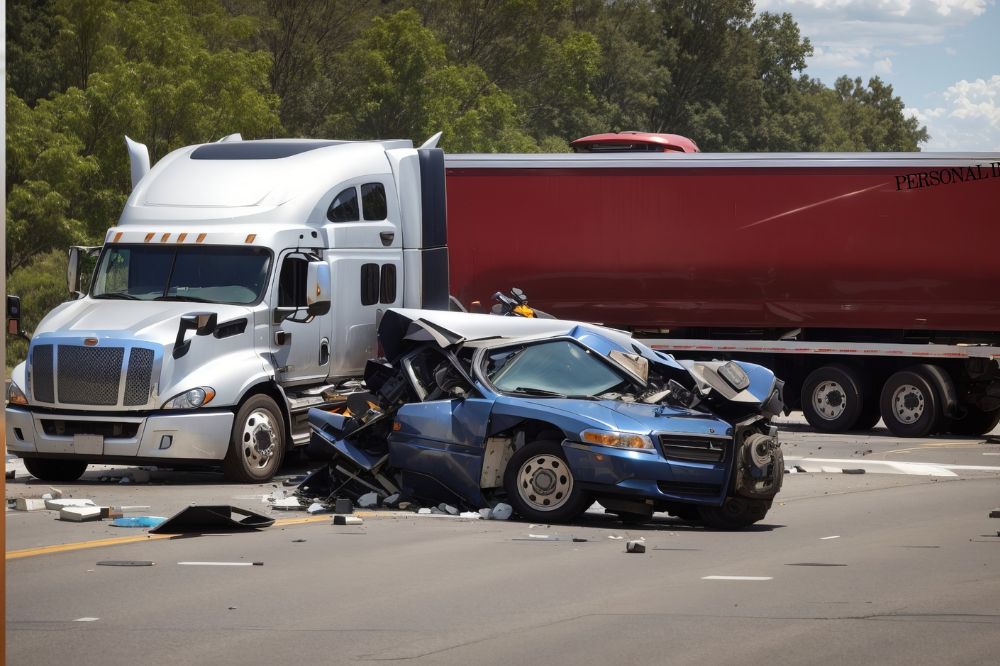 Semi-truck driver accidents are a frequent occurrence in the U.S., with approximately 388,000 incidents annually. In certain years, like 2021, this number surpassed the half-a-million mark.
The prevalence of these accidents is due to various factors. As a truck driver, understanding these causes is crucial. It enables you to take necessary precautions, ultimately reducing the likelihood of trucking accidents.
This article looks at top causes of semi-truck accidents and how you can prevent them to make our roads safer for all road users.
Common Causes of Semi-Truck Driver Accidents
According to a truck crash causation study conducted by the Federal Motor Carrier Safety Administration (FMCSA), the common causes of semi-truck accidents fall under three main categories:
Driver error
Equipment failure or vehicle malfunction
Environmental conditions
Let's take a look at each of these in turn.
Driver Error
Driver error is an umbrella term referring to any mistake a driver makes that leads to an accident. This is the number one cause of semi-truck driver accidents because almost all trucks are entirely human-driven.
Oversight by truckers includes non-performance errors, that is, mistakes unrelated to the driver's driving skills, and performance errors, i.e., those related to their driving habits, and may include the following: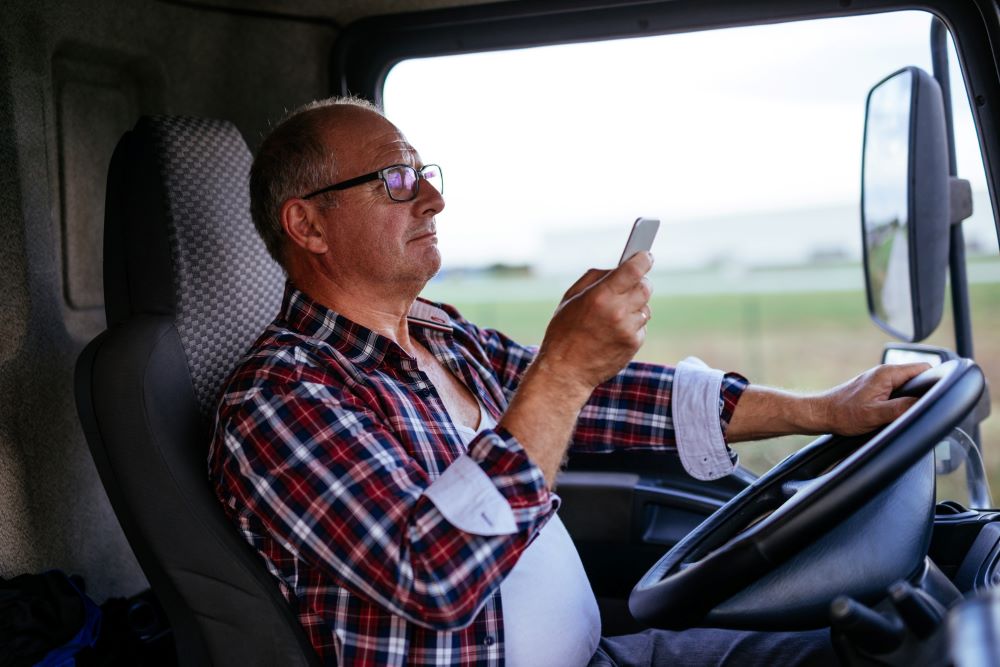 Distraction Behind the Wheel
A slight lapse in concentration when driving a semi-truck can lead to a fatal semi-truck driver accident, killing or injuring several people. This is because driving a semi-truck is different from driving regular cars. It requires more calculation, such as ensuring there is enough space (about 40% more) before stopping.
Distracted drivers can easily miscalculate their next move and cause a crash. Often, truck drivers get distracted trying to use their phones and other hand-held devices while driving.
Case in point: a trucker was recently charged with five counts of manslaughter. He hit another commercial vehicle, which crashed into two other cars, killing five people on the scene.
Driver Fatigue
Truckers are usually compensated based on the number of miles they drive, motivating many to extend their work hours for increased mileage. However, the FMCSA has established strict hours-of-service regulations that all truckers must follow.
Despite these guidelines, the pressure to cover more distance often leads to fatigue, and some truckers may find themselves dozing off behind the wheel, contributing to the occurrence of truck crashes.
Substance abuse
Alcohol or substance abuse impairs one's judgment, and truck drivers are not immune to their effects. A truck driver can become drowsy and slow to respond to different situations or conditions on the road when under the influence. Fatal truck crashes are more likely to occur as a result.
Traffic Violations
Flaunting interstate traffic laws is a common practice among truckers. Most run stop lights, fail to obey road signs, or overspeed, increasing their risk of getting involved in semi-truck accidents.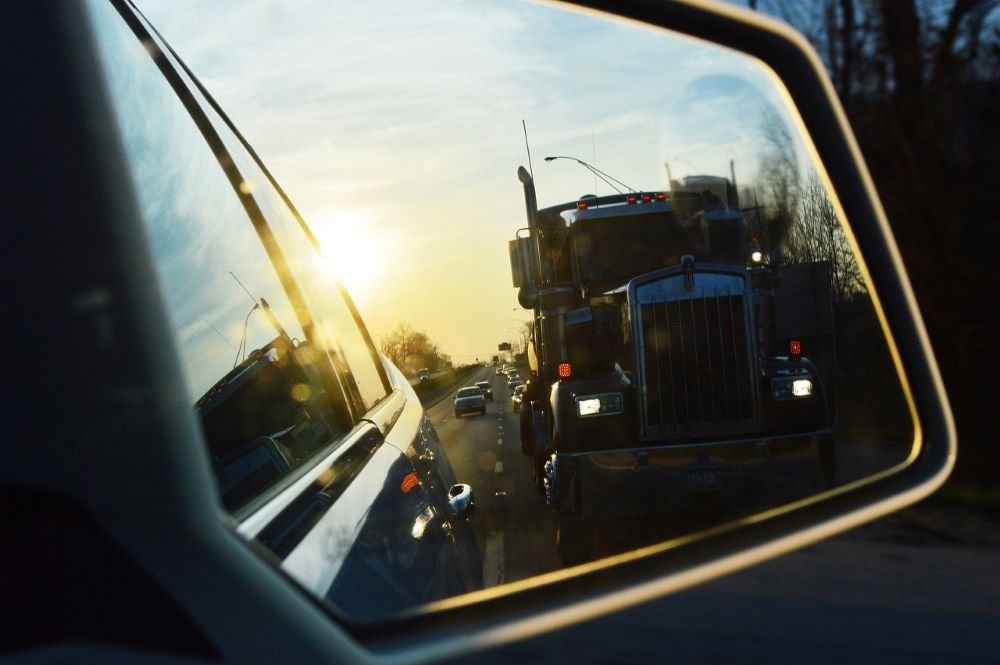 Failure to Check Blind Spots
Because of their large size and weight, there are several blind spots a trucker must check before switching lanes or turning. Some drivers fail to check their mirrors as needed and hit other vehicles or pedestrians.
Aggressive driving
Road rage affects nearly all drivers, truckers included. More often than not, it leads to reckless or aggressive driving, where one driver might try to crash into another who made them angry deliberately.
Inexperienced Drivers
Inexperienced drivers are more likely to cause a crash, especially on interstate roads, compared to their experienced counterparts.
Equipment Failure Or Vehicle Malfunctions
The Insurance Institute for Highway Safety (IIHS) conducted another large truck crash causation study and realized that equipment failure or vehicle malfunctions are among the top causes of semi-truck accidents. Nearly 55% of the trucks involved in the crashes studied had one mechanical failure at the very least.
If your vehicle or any of its parts fail when you are on the road, a truck crash becomes unavoidable because the situation is almost always out of your control. There are several types of equipment failures or vehicle malfunctions to note, including:
Part manufacturing defects
Wrongly Loaded Cargo
Transmission failure
Improperly inflated or worn-out tires
Missing safety equipment, like underride rails
Overall poor vehicle maintenance, including poorly maintained brakes

Environmental Conditions
Unpredictable weather and changing road conditions can also cause semi-truck accidents. Heavy rains or storms, for instance, make roads wet and slippery, increasing the risk of accidents. Some roads are also poorly maintained and demand more cautious driving.
If a truck driver fails to drive keenly on uneven roads or those with large potholes, fading road markings, and missing signage, they will likely cause a crash.
Steps You Can Take to Prevent the Causes of Most Truck Accidents
As you can tell, most causes of semi-truck driver accidents are things or situations within your control. Here are a few steps you can take to drive safely and prevent truck accidents:
Focus – be keen while driving to stay alert and respond to changing road conditions accordingly. Avoid taking your eyes off the road to use your phone or any other gadget when behind the wheel.
Maintain your semi-truck properly regularly – this helps identify and handle mechanical issues quickly, minimizing the risk of accidents. Also, follow the required pre-trip vehicle inspection process to ensure your truck is always in good shape before getting on the road.
Obey traffic rules and regulations – these rules are there to protect you and other road users.
Maintain a safe distance from other vehicles to give yourself enough room to maneuver.
Avoid overloading and ensure all cargo is secured perfectly before making a trip.
Don't drink or use any street drugs and drive.
Get enough rest, especially if you're a long-distance truck driver. It prevents fatigue and helps you stay alert while driving.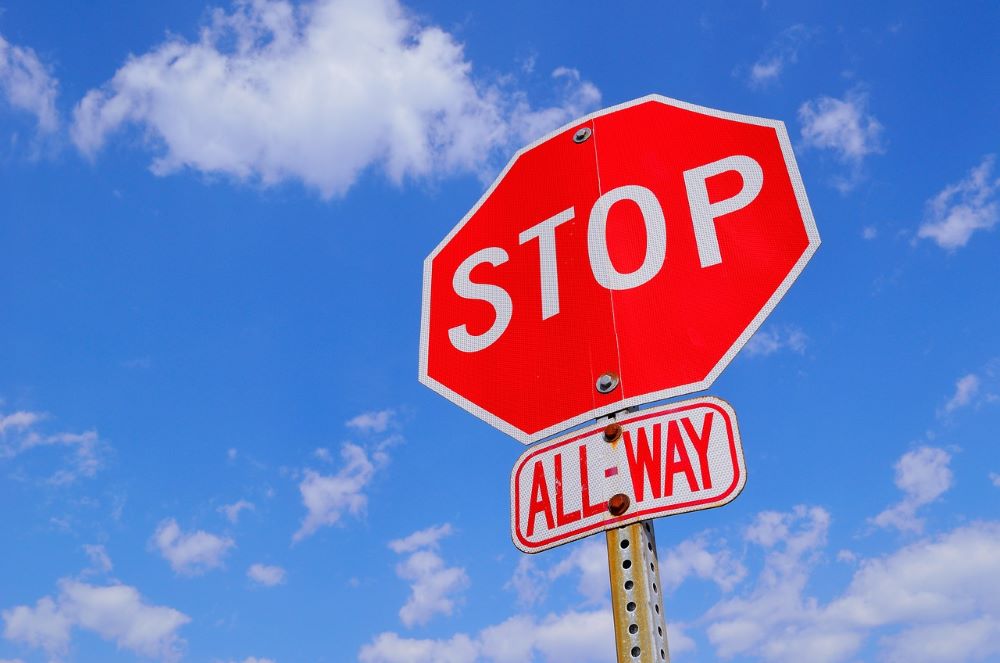 Final Thoughts
It is essential to note that most truck accidents happen due to a combination of factors. For example, a semi-truck driver might run stop lights due to brake failure or make sudden, unpredictable turns due to poor road conditions.
Because of this, it's advisable always to drive defensively and follow all the tips for preventing trucking accidents discussed above.
That said, there are a few things you ought to do if you ever find yourself in a truck crash. Follow our safety guide to learn how to handle a semi-truck accident.
Also, contact us if you need financial help to replace your truck after an accident. We're always ready to help.