Life has a way of dealing unexpected challenges at inconvenient times. As truck drivers and owner-operators, you know that when your commercial vehicle is damaged or out of commission, your livelihood is on the line. That's why at Mission Financial Services we offer commercial vehicle repair loans so that you can return to driving quickly. We have valuable experience as a commercial lender and are a preferred lender by dealerships in 28 states. We provide direct loans for customers in all 40 U.S. continental states. We offer exceptional customer service and loans with quick turnaround.
Commercial vehicle repairs are costly, and they may be difficult to afford out of pocket. If your semi truck needs repairs, you may consider a commercial vehicle repair loan. Truck repair financing is a simple solution that gets you back on the road faster. Mission Financial can provide you a loan to directly cover the cost of your repairs. As a lender that has specialized in commercial vehicle financing since 2000, we have the needs and goals of truck drivers in our focus.
What if I have bad credit?
But like many Americans, you may be worried about your ability to qualify for a loan. If you're worried that your credit score is too low, you don't have to worry. Mission Financial Services is a common sense lender. We don't run your credit score, we instead look at your overall credit to make a decision about your loan. This means that your history of on-time payments towards your home or commercial vehicle can help you get your truck repair loan. If you have commercial driving experience on your record or collateral, this will also help you qualify for a loan.
Mission Financial regularly works with customers that have less than perfect credit. If you haven't filed for bankruptcy in the last year, if you don't have excessive issues child support, and your vehicle hasn't been repossessed in the last year (or multiple times), Mission Financial can help you finance your truck repairs. As a self employed owner-operator, we understand that your truck is your key to making a living. We offer semi truck repair loans for both large and small repairs, so you never have to be without your vehicle for long.
Commercial repair loans for older trucks
You may have selected an older truck in order to save money on your initial down payment. However, older trucks are more likely to need maintenance and repairs down the line. That's where semi truck repair loan can help. If you need cash fast, you may also consider a commercial vehicle title loan. Mission Financial Services offers loans for almost any industry need, including:
● First time owner operators
● Limited driving experience (Minimum 3 years)
● Buyers with derogatory credit
● Purchases from Dealerships and Private Parties
● Repair Loan Financing
● Operating Capital Loans
● Lease Purchase Buyouts
How do I apply for a commercial repair loan?
No matter what you decide, you'll want to submit one of our credit applications online. This application details your contact information as well as your past and current employer, past and current income, as well as any previous financing information. You'll also be asked to complete a vehicle spec sheet specifying the make, model, vehicle identification number, actual mileage, engine, transmission type and any accessories. You'll also be asked to complete a sales order demonstrating the sales price of your truck including all taxes and fees.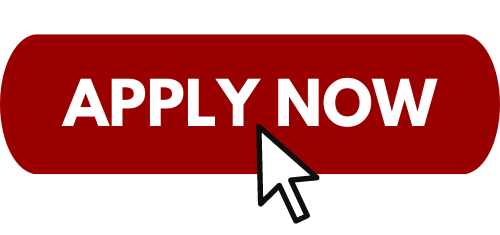 Mission Financial has also streamlined your contact experience for fast, easy communication at your convenience. We offer local points of contact for different regions of the U.S. so that you won't have to sift through endless automated prompts. You can find contact information for one of our service, loan and payment centers on our website. We offer a convenient payment portal to make your monthly payments from home or on the road. If you prefer, you can also mail your payments to one of our regional centers along with your name and account number. You can access the payment portal online as well.
At Mission Financial, we value your business and aim to maintain an excellent standard of customer service. If you have questions about your loan options, reach out to us at one of our regional centers or here for general inquiries.
For general inquiries:
● Email: applications@mfstruck.com
● Phone: (888) 207-3483