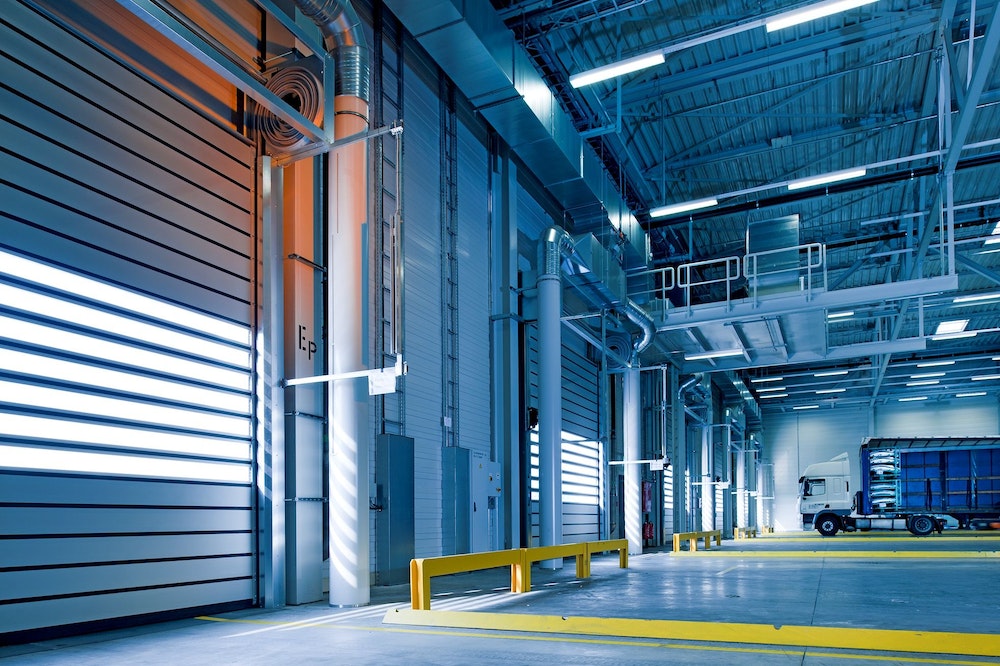 Have you been wondering how to become a semi-truck driver? Well, you're in luck. This guide is here to break down all the important information you'll need on your journey.
You must follow all the initial steps correctly to abide by the Federal Motor Carrier Safety Administration (FMCSA)'s regulations. Failing to do so might cause inconveniences later on and prevent you from getting your Commercial Driver's License (CDL).
How To Become A Semi Truck Driver
Truck driving is a rewarding career. According to the Bureau of Labor Statistics, you can earn a decent annual salary as a new driver. Your pay will increase as you gain more experience in the trucking industry.
To start your new career as a semi-truck driver on the right foot, follow the steps below.
Step 1: Determine Your Eligibility
Before you get on the path to becoming a semi-truck driver, you must first ensure that you meet all the minimum requirements. Some of these requirements include those listed below.
Age
By law, you must be at least 18 years old to become a truck driver. But, you'll be under strict restrictions regarding the type of trips you can make at this age. In most states, young drivers between 18 and 21 years can only make local trips within their home state.
You'll qualify to ride across state lines at 21 years. Most truck companies prefer working with drivers 21 years and above.
Regular Driver's License
You cannot get a CDL without having a current driver's license.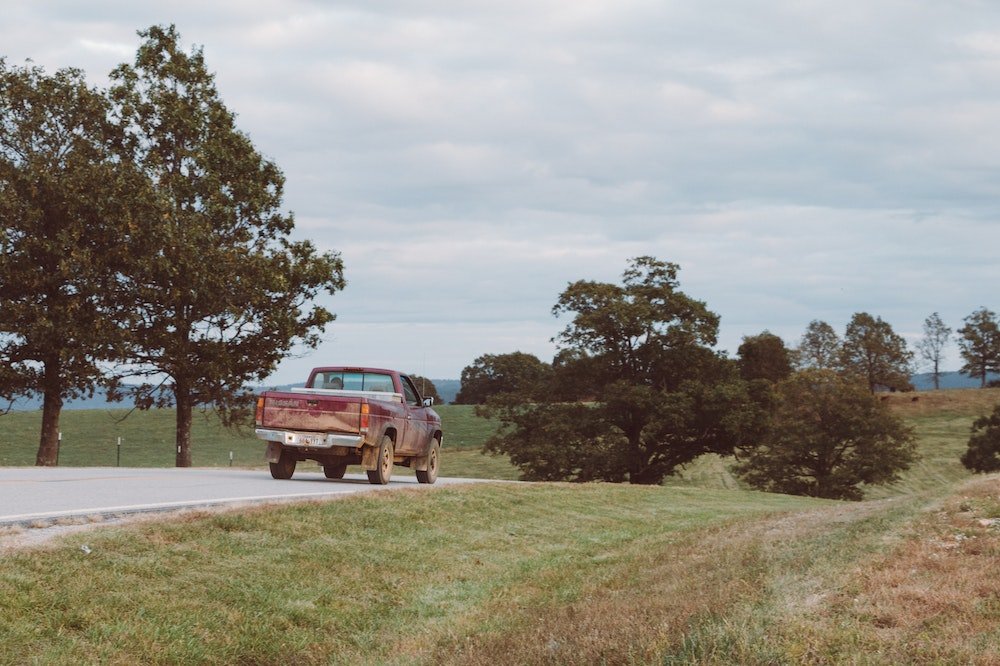 So, if you do not have a regular license, get one first. Ensure you pass your home state's standard driver's license exam and spend some time behind the wheel of a non-commercial vehicle.
It'll help you build the courage and confidence you need to drive tractor-trailers when the time comes.
Clean Driving Record
Your chances of joining the trucking industry as a truck driver are higher when you have a clean driving record.
Most companies and driving schools may overlook minor traffic violations like wrong parking. But a history of reckless driving, or driving under the influence (DUI), minimizes your chances of getting trucking jobs.
That's because driving a combination vehicle, such as a semi-truck, requires responsibility. All stakeholders in transportation, including the Department of Transportation (DOT), must ensure commercial drivers are competent to keep all road users safe.
High School Education
Most truck companies, especially those that employ long-haul truck drivers, require applicants to have a high school diploma.
A GED equivalent works well too. Some driving schools also request these documents for you to join.
It might be a good idea to get your GED if you don't have a high school diploma. It'll keep your driving school options open and help you qualify for more employment opportunities.
Drug And Alcohol Tests
Drug testing isn't necessary for getting a CDL, but it is for being employed as a truck driver.
You should know from the start that drugs and alcohol testing will be frequent throughout your career as a truck driver.
Most employers perform random drug tests from time to time to ensure their drivers are always fit to drive.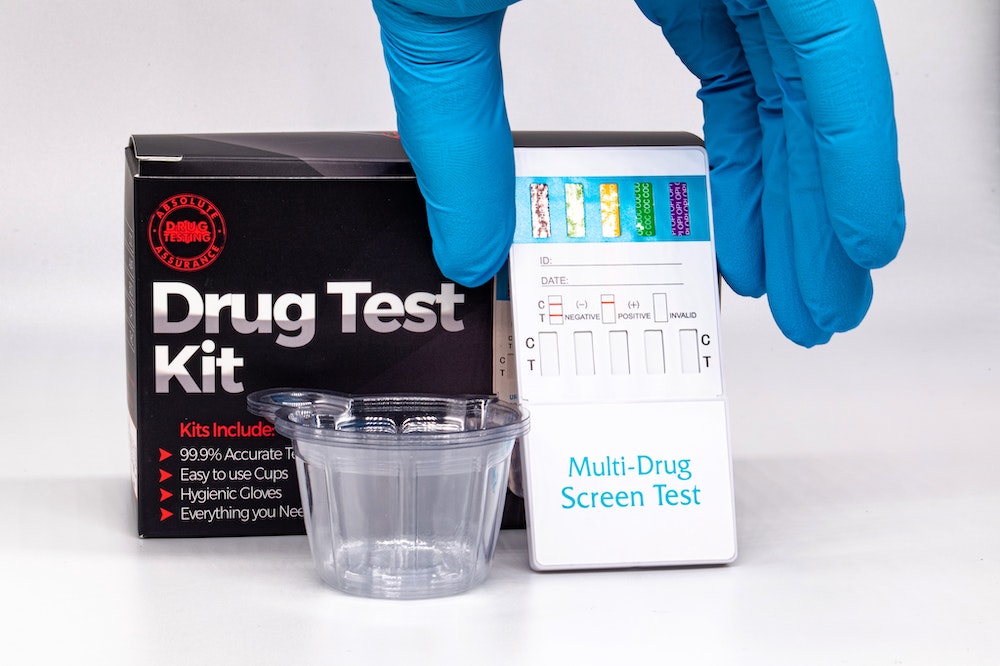 In addition to the above, there are some factors you should take keen note of if you want to become a truck driver. These issues can prevent you from obtaining your CDL in most states. We've outlined some below.
Medical conditions, like sleep apnea or high blood pressure.
Certain prescription medications.
Felony convictions for extortion, arson, and kidnapping.
Address these issues before you start your journey to becoming a truck driver. For example, you could get a written waiver from your physician to show the medical conditions won't interfere with your ability to drive safely.
Once you've met all the requirements for becoming a semi-truck driver, you're ready to begin training.
Step 2: Attend A Professional Truck Driving Program
Finding a high-quality truck driving school or program is essential for your career.
You want to find FMCSA-accredited truck driver training programs to go through your training. This is required by law.
There are several truck driving training options you can choose from to get your CDL training. Some take a few weeks to complete, while others may take a few months.
Different options also charge different amounts to go through their courses. But there are FMCSA-approved programs that offer financial aid to reduce your costs.
The most common types of CDL training you can go through include:
Private Schools
Although tuition costs vary from one school to another, private CDL schools are generally the most expensive CDL training option.
You may have to pay thousands of dollars upfront to complete the training in a few weeks or months. But this depends on the specific school you attend.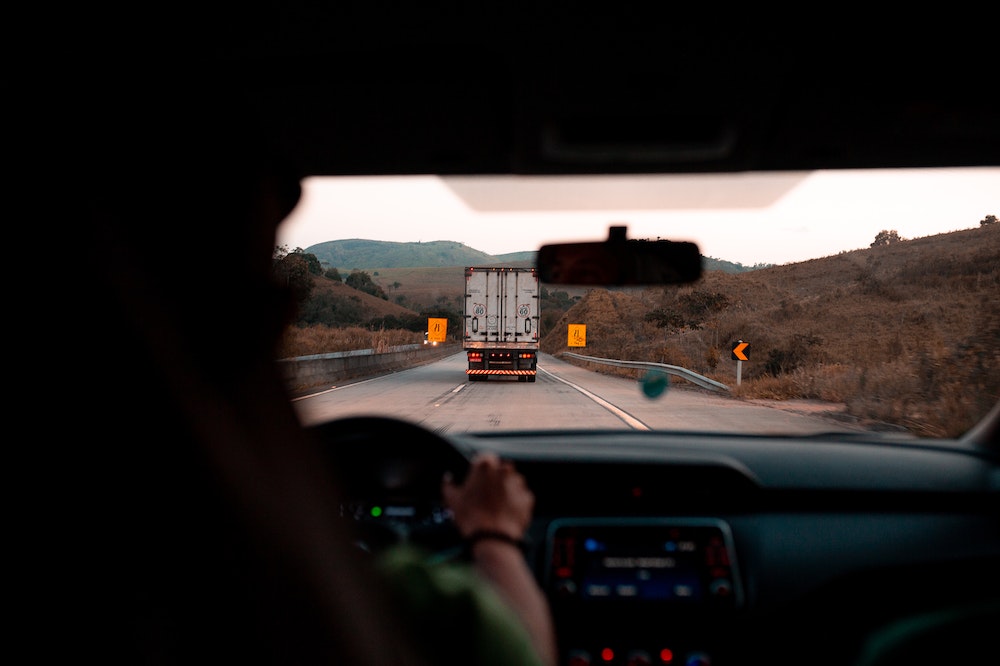 Private driving schools are also one of the most flexible options because they run all year round. You can attend and finish your CDL training anytime.
Some reputable private driving schools have partnered with truck companies to offer students a truck driving job placement once they finish training.
Community College Training Programs
Community colleges take longer than private CDL training. They're also less flexible since they only run a few times annually.
Consider this option if you'd like to get your CDL part-time. It's the best option if you're in no hurry to get behind the wheel of any commercial vehicle.
You may have to pay tuition fees for most programs. But there are several funding options to help with the costs, like the federal Pell Grant.
Paid CDL Training Program
If you wish to pay the least money for your CDL training, choose this training option. It's also known as company-sponsored CDL training or free CDL truck training.
In this program, large trucking companies sponsor students to get their CDL. In turn, students commit to work for the sponsoring company for a while (approximately one year) once they complete their training.
The vast majority of potential truck drivers go for this option for two reasons:
There are no upfront costs.
It guarantees a truck driving job right after training.
If you choose this option, do your research! Ensure you commit to a company you genuinely want to work for in your career.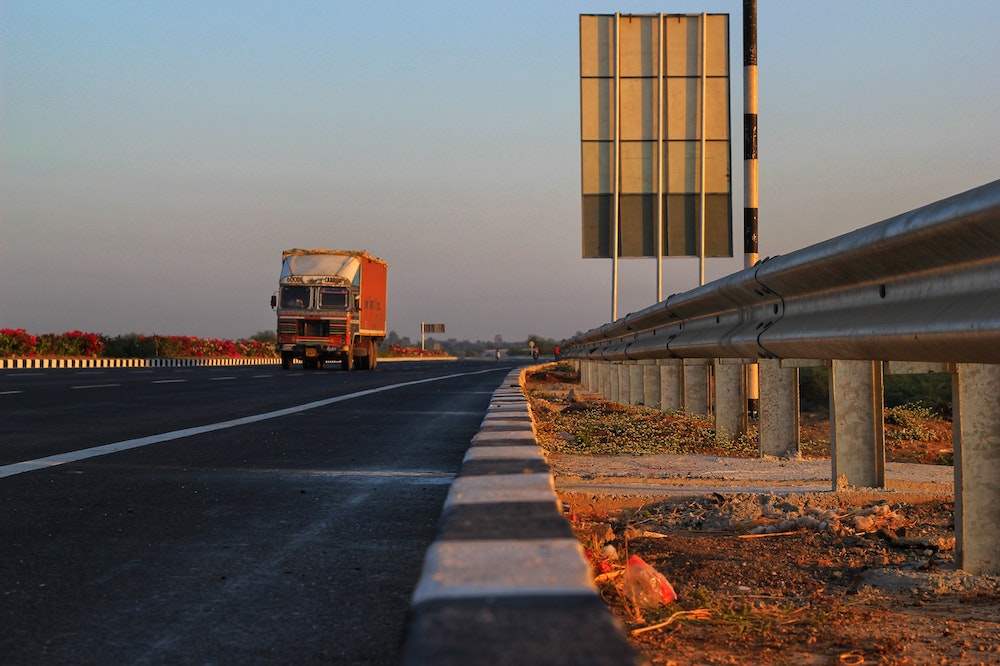 Paid CDL training is always ongoing. They also take the shortest time. You can have your CDL and start working within a few weeks (around 4 to 6 weeks).
Here are a few factors to consider when selecting a training program:
How much money do you wish to spend on training?
How much time do you have to spend in training or driving school?
How fast would you like to start working as a truck driver?
Step 3: Get Your Commercial Driver's License (CDL)
CDLs come in different classes. You get class A, B, and C licenses.
Each CDL class allows you to drive a specific type of commercial vehicle, depending on its weight and size.
The more the weight limit you can drive, the more commercial vehicles you'll be in a position to drive. In addition, the more career options you'll be able to explore.
For a commercial truck driver, the class A CDL license might be the best option for you. It has minimum restrictions and allows you to drive large trucks internationally. This gives you more versatility in your career.
How To Get A CDL
There are a few steps that all potential semi-truck drivers must follow to get a CDL license. We've outlined these steps below.
Submit Your CDL application
Whether you want a class A or class B license, you must fill in and submit your application. You'll need to provide a few personal documents, such as identification, proof of address, social security number, and a utility bill.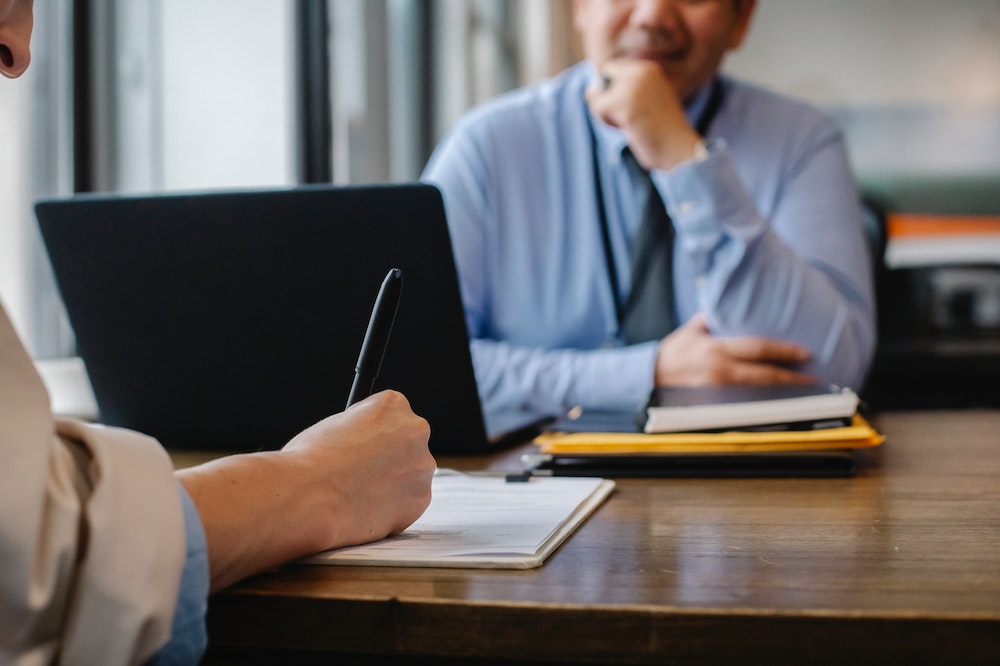 Pass Various Tests
Next up, you'll need to pass physical, hearing, and sight CDL tests from a certified Department of Transportation (DOT) physician. You'll get a DOT medical card indicating that you're medically fit to be a long-distance driver.
The knowledge test is also important. This includes a written CDL exam that may cover the technicalities of driving a truck and road regulations. Once you've passed all the tests, you'll get your commercial learner's permit (CLP).
With your learner's permit, you can practice driving a semi-truck while waiting for your final road test. A qualified commercial driver's license holder must be with you when doing this.
Ace Your Road Test
Lastly, you'll need to pass your road skills test. This will test your road skills with a qualified test evaluator. You may have to go through several tests to demonstrate that you can drive large commercial vehicles, like tractor-trailers.
Some tests may include handling common mechanical issues and a basic controls test.
After completing all these steps successfully, you'll get your CDL. You can then get hired and become a truck driver on the road!
Double Check CDL Requirements
It's worth noting that CDL requirements vary from one state to another. In most cases, you'll need further endorsements to drive certain special vehicles like school buses or vehicles transporting hazardous materials.
Always check your state's Department of Motor Vehicles (DMV) regulations to ensure you meet all the requirements.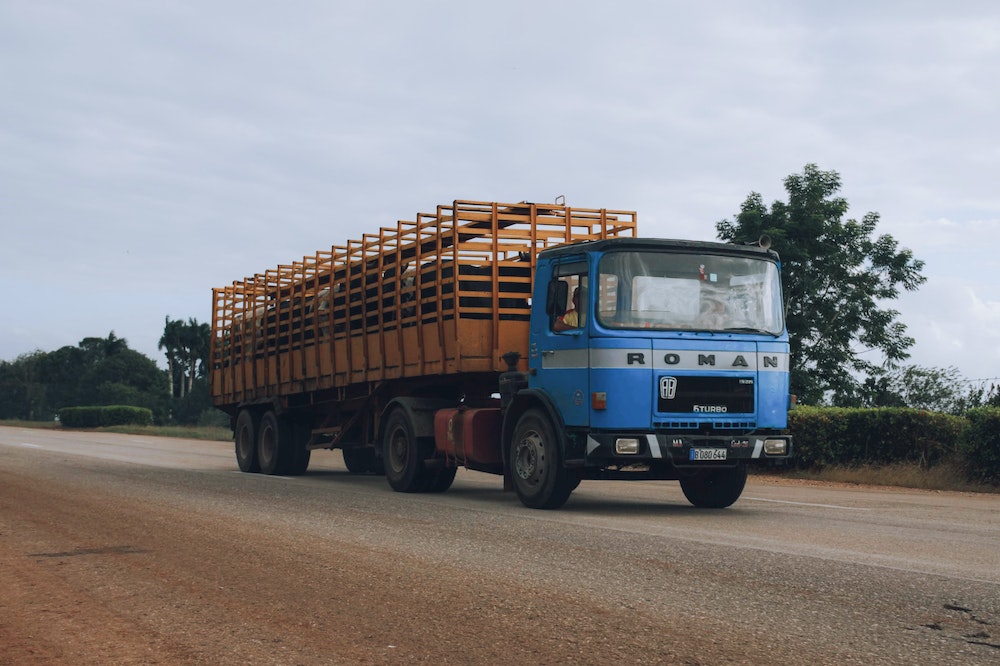 You may also learn more about endorsements and restrictions from the FMCSA to ensure you're always on the safe side.
Step 4: Get Hired
Once you have your CDL, you can become a truck driver in any trucking company. If you selected the paid training option, which offers CDL training and a truck driving job in step two, you might skip the job search!
Most schools have truck driving job placement programs. Many trucking companies hire their drivers directly from driving schools.
Step 5: Complete Employee Training And Orientation
Once recruited, you'll need to complete the in-house training for the recruiting trucking company before you go out on the road.
The goal of such sessions, often known as driver finishing programs, is to introduce you to the company's vehicles and equipment.
Such programs also cover the truck company's mode of operation. They may last approximately 3 to 4 weeks.
How To Get Your Own Semi Truck
Because trucks are expensive, the best way to get your own is by getting a loan. There are two main types of loans you can apply for to get enough funds to buy your truck.
Small Business Administration (SBA) loans
The government helps finance small businesses so that they can grow. You can use an SBA- backed loan to get your truck.
These loans have lower rates and longer terms compared to conventional loans. If you're an experienced owner-operator, they're a good option.
To apply for an SBA loan:
Visit the SBA loans page.
Navigate to the 'find lenders' section and provide the necessary details to get connected to potential lenders. You'll see a list of lenders interested in financing your loan.
Talk to the lenders to find the best one for you.
Apply for the loan, get approved, and buy your truck!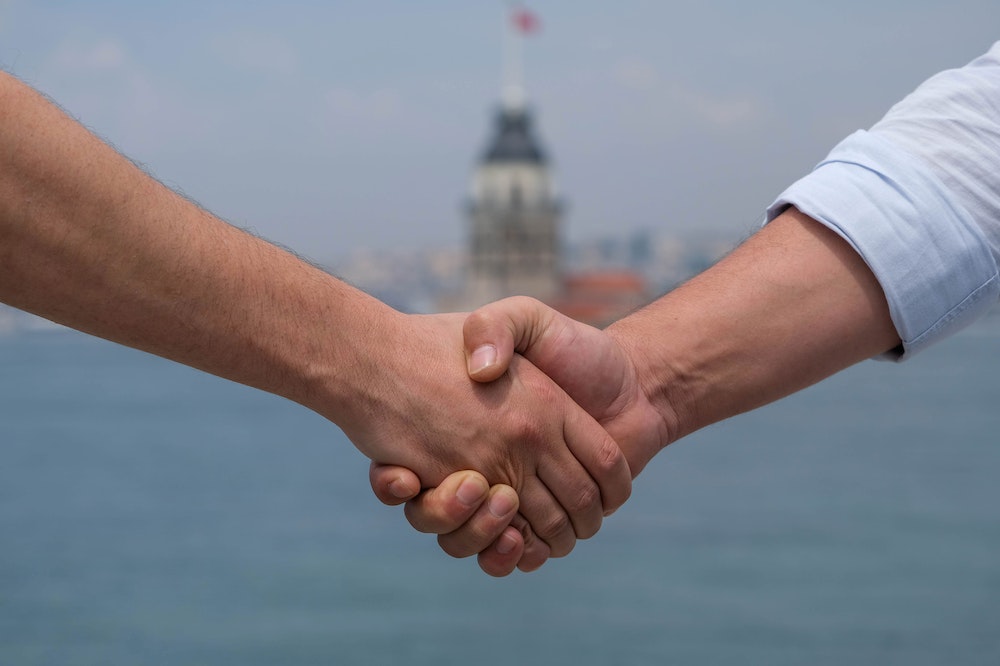 Company lenders
Many companies offer loans for purchasing commercial vehicles, including semi-trucks.
Most of them are flexible and can give you a loan tailored to your needs. Mission Financial Services is the perfect example.
You can get different types of owner-operator loans from company lenders. You can finance your semi-truck if you are a:
Driver with limited experience.
First-time owner-operator.
Owner-operator with bankruptcies or bad credit.
Small fleet owner.
Read this guide on commercial vehicle financing to learn more about your financing options.
You might also want to follow this step-by-step guide on how to get a loan for a semi-truck to apply for one today!
Final Thoughts
Becoming a truck driver is straightforward if you follow the steps we've laid out.
Once you pass the background check and meet all the initial legal requirements, you'll get your CDL and can start your semi-truck driving journey.
If you're interested in financing your semi-truck dreams, contact Mission Financial Services today. This lender can help you to realize your goals, and kickstart your trucking business.