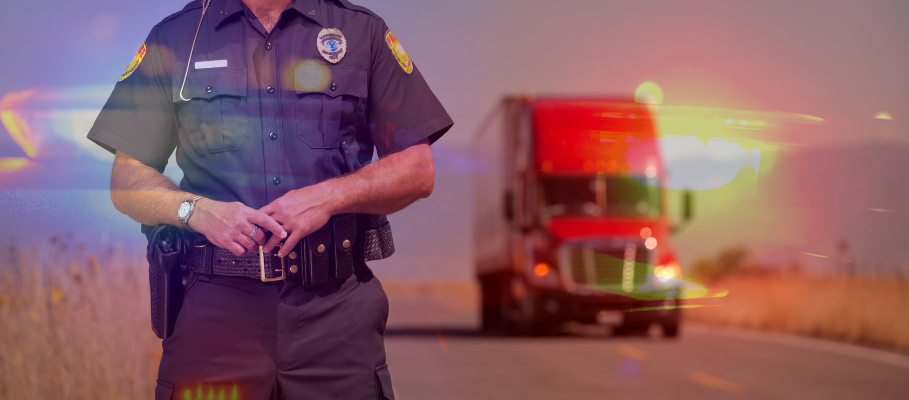 In 2020, the Federal Motor Carrier Safety Administration (FMCSA) proposed regulations that would require state agencies to block drivers with any drug and/or alcohol violations from renewing or upgrading their commercial driver's licenses or permits. The proposed regulations would also prevent new drivers from being issued licenses or permits. In some cases, the new rules would grant agencies the authority to downgrade a driver's license or permit within 60 days of receiving a drug and/or alcohol violation.
Today, a new regulation requires states to ban drivers with violations from operating commercial vehicles until the driver completes a return-to-duty process. These regulations were deemed 'The Drug and Alcohol Clearinghouse.'
From their start in January 2020 to the end of March 2021, states saw an astonishing 69,100 total drug violations and 1,552 alcohol violations. In the first three months of 2021 alone, there were 14,324 drug violations and 367 alcohol violations reported, and experts anticipate these numbers to grow with each passing year.
While the FMCSA's Clearinghouse aims to safeguard our nation's roadways from potentially dangerous truck drivers, some drivers fall victim to violations simply because they don't know the new laws and regulations.
Drug and alcohol violations are on the rise
As expected, reported violations saw a 10.2% increase from 2020 to 2021. In 2021, the nation's total number of drug violations was particularly shocking, with a total of 58,215 reported.
The Drug and Alcohol Clearinghouse broke that number down even further and found:
31,085 violations involving marijuana
8,765 violations involving cocaine
5,082 violations involving methamphetamine
In terms of alcohol violations, the Clearinghouse saw a 26.74% increase from 2020.
Overall, the Clearinghouse found 104,840 truck drivers with at least one violation since its start in 2020. 81,052 of the drivers are still prohibited from resuming operations, and, as of January 2022, only 13,050 of them have completed the requirements for return-to-duty eligibility.
In recent years, the FMCSA has vowed to double the number of random drug tests administered. This decree requires carriers to perform random drug tests on all of their drivers, including any contracted owner-operators. While this demand was labeled as a temporary statute, it will most likely be re-instituted again and again. The FMCSA is required by federal law to increase random drug testing by 50% if the rate of positive drug tests passes the 1% threshold. This change could cost up to $70 million for approximately 2.1 million drug tests.
6 drug and alcohol traps and how drivers can avoid them
On more than one occasion, truck drivers have violated regulations concerning drugs and alcohol because they don't know or fully understand the law.
Trucking professionals have found six common traps to watch for, including:
1) Sleeping/Resting in the sleeper cab after consuming alcohol.
According to the safety regulation 49 C.F.R. § 392.5, a driver is not allowed to have any alcohol in his/her/their system while having "physical control" of a commercial vehicle. The general definition of physical control is: to have immediate access to the keys and your vehicle in close proximity to you. However, the exact points of what qualifies as "physical control" are not fully specified within the regulation.  
Since the fine points of "physical control" are not defined, it is better to play on the safe side and avoid alcohol consumption while on the road. The regulation also applies when taking a 34-hour restart. So, suppose you decide to consume alcohol while you're at home or in a lodge. In that case, we recommend storing your keys in a safe location to avoid being considered "in physical control" of your commercial vehicle.
2) Failure to proceed to a testing site immediately after testing notification.
The regulation 49 C.F.R. § 382.305 orders drivers to go to a test site immediately after receiving notice of their selection for random testing.
It is imperative to do precisely that in order to avoid receiving a violation. For example, suppose you are in the process of completing a non-driving, safety-sensitive task or function (e.g., unloading a trailer). In that case, you and your fleet manager (or someone with authority) are obligated to stop your task and ensure that you reach the designated testing site promptly. A few contingencies would not be subject to violation, but you will need to review the FMCSA's regulations to determine them.
3) Failure to report to testing while off duty.
In reference to regulation 49 C.F.R. § 382.305, the same rules apply to drivers off duty. According to the FMCSA, drivers are subject to random drug testing while at home or on vacation. If you are selected for random testing, you must immediately proceed to the designated testing site.
Regarding random alcohol testing, the regulation does not state or require drivers to submit to testing while off duty.
4) Failure to respond to a medical review official.
A medical review officer is responsible for confirming a positive drug test that has been received from a designated laboratory. To complete the confirmation, the M.R.O. must contact the driver-in-question's employer and ask that they notify the driver to contact the M.R.O. to discuss test results promptly. This is an opportunity for the driver to offer an explanation for the positive test results or to retrieve fax or email information to forward a copy of a prescription to the M.R.O.
5) Using medication that is prescribed to someone else.
In the event a driver tests positive for specific drugs, they would automatically be banned from operating a commercial vehicle until they follow subsequent protocol. In regards to controlled substances that are only made available by prescription from a licensed medical professional, a positive test is deemed okay. However, if a driver tests positive for a controlled substance but does not have a prescription for that substance or the prescription is expired, then they are subject to violation.
6) Legal marijuana use.
If you test positive for marijuana in a random DOT-mandated test, you will immediately be banned from professionally operating a commercial vehicle until you complete subsequent protocol. This rule also applies to legal marijuana usage and/or consumption since state laws do not have the power to overrule or void drug testing results under the FMCSA's regulations.
Treatment resources every driver should know
If you or someone you know is struggling to overcome addiction, consider treatment through an inpatient or outpatient program.
American Addiction Treatment Centers by State
For free, confidential treatment referrals and information services any time, anywhere, visit SAMHSA's website or call their National Helpline at 1-800-662-HELP (4357).
More like this:
→ What You Need to Know About the Drug and Alcohol Clearinghouse
→ The Dangers of Distracted Driving: How You Can Help