Tips for Avoiding Distracted Driving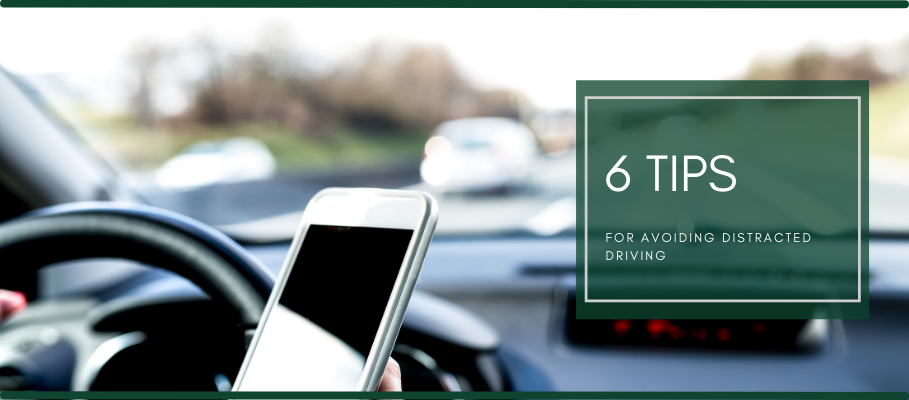 It's officially Distracted Driving Awareness Month. Throughout the month of April, different organizations unite to help drivers safely reach their destinations by encouraging them to remain focused behind the wheel. According to a recent study by the National Highway Transportation Administration (NHTSA), 3,142 people were fatally injured due to distracted driving.
Distracted driving affects hundreds of people every single day. And what many people don't know is how it can impact heavy-duty truck drivers. This Distracted Driving Awareness Month, we encourage you to put down your phone, follow the speed limit, and eliminate distractions. In this blog, we will tell you everything you need to know about distracted driving and tips on how to eliminate distractions from your daily commute.
Facts about distracted driving
While answering the phone, eating a quick snack, or jamming to your favorite song may seem harmless, they can have critical consequences when done behind the wheel. When studied, researchers found that reading a text message for five seconds while traveling at a speed of 55 mph is equivalent to driving the length of a football field with your eyes closed.
Need more reasons to eliminate distractions from your drivetime?
Here are a few facts about distracted driving:
A 2020 study done by the NHTSA found that 7% of all fatal crashes in 2019 were caused by or related to distracted driving.
Another NHTSA study found that 8% of fatal crashes, 15% of injury crashes, and 14% of all police-reported traffic accidents were distraction-affected crashes. Overall, approximately 400,000 people were injured, and 2,841 people died.
The NHTSA reported that 1 out of every 5 people killed by a distracted driver was not in a vehicle (walking, jogging, biking, etc.) at the time of the accident.
The CDC found that drivers between 15 and 19 were more likely to drive distracted than drivers 20 years of age and older. And 9% of all teen drivers who died in vehicular accidents were involved in distraction-affected crashes.
According to the IIHS, the fatal crash rate is three times greater for teen drivers.
The AAA Foundation for Traffic Safety found that driver distraction is the cause of more than 58% of crashes involving teen drivers.
A research study from Cambridge Mobile Telematics showed that distracted driving habits occurred in more than 36% of all trips across the United States.
The risks are even higher when a truck driver is distracted at the wheel. In fact, "distracted truck driving is more likely to result in fatalities than other types of automotive accidents." This is because the weight and force of heavy-duty vehicles are much greater than that of a standard passenger vehicle, making them more dangerous in the event of a collision. That is why truck drivers must do their part in eliminating distractions from their drive.
3 types of distracted driving
Over the years, experts in traffic safety have classified distractions into three main categories: Cognitive, Manual, and Visual. If you've ever been driving and started thinking about a conversation you had earlier that day or your mental to-do list, you've had a cognitive distraction. By definition, a cognitive distraction is when your thoughts distract you from the task of driving. A manual distraction is when you remove your hands from the steering wheel. For example, eating a sandwich or rummaging through your bag is considered a manual distraction. A visual distraction happens when your eyes are not on the road. For instance, if you apply makeup or search for something in your vehicle, you are driving while visually distracted.
Using your phone while driving, including texting or reading messages, combines all three categories of distractions. The University of Utah found that those who use their phones while driving are 5.36 times more likely to get into an accident than undistracted drivers. The university also found that those who text and drive are comparable to people who drive with a blood-alcohol concentration of 0.08%. For truckers, texting while driving increases your risk of crashing by 23 times, according to Virginia Technical Transportation Institute.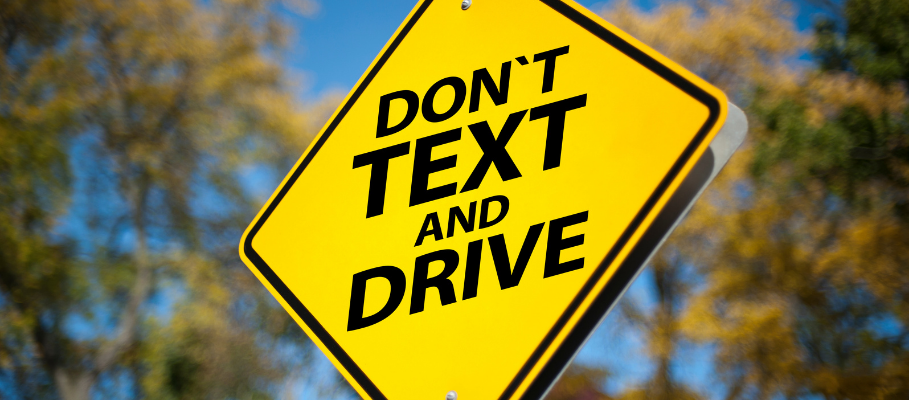 Tips for avoiding distractions
Now that you have all the information about distracted driving, it's time to help put an end to it. Putting a stop to distracted driving starts with you.
Here are some tips for remaining focused while driving:
Don't eat and drive. Eating will take your hands off the steering wheel and your attention away from driving. If you're traveling and want a quick bite to eat, find somewhere safe to park and enjoy your break from driving.
Put your phone away. Use 'Do Not Disturb' or 'Driving Mode' to disable incoming messages, calls, and notifications. Placing your phone in your bag or glove box will also help eliminate your temptation to use it. 
Just focus. Avoid multitasking by setting your GPS, picking out your music, and making calls or sending texts before you start driving.
Keep your music low. Loud music could prevent you from hearing emergency vehicles and CB warnings.
Properly secure your belongings. Items falling throughout the vehicle could distract you from the road ahead. Before you take off, secure loose objects and belongings properly.
Get plenty of rest. Being tired could cause you to be unalert or fall asleep behind the wheel.
Observe Distracted Driving Awareness Month
Observe Distracted Driving Awareness Month by:
Taking the pledge to end distracted driving.
Supporting campaigns developed by the National Highway Traffic Safety Administration and National Safety Council, as well as state, county, and local law enforcement agencies.
Using the hashtag #DistractedDrivingAwarenessMonth when posting on social media this month.
For more articles about driver safety, click here!