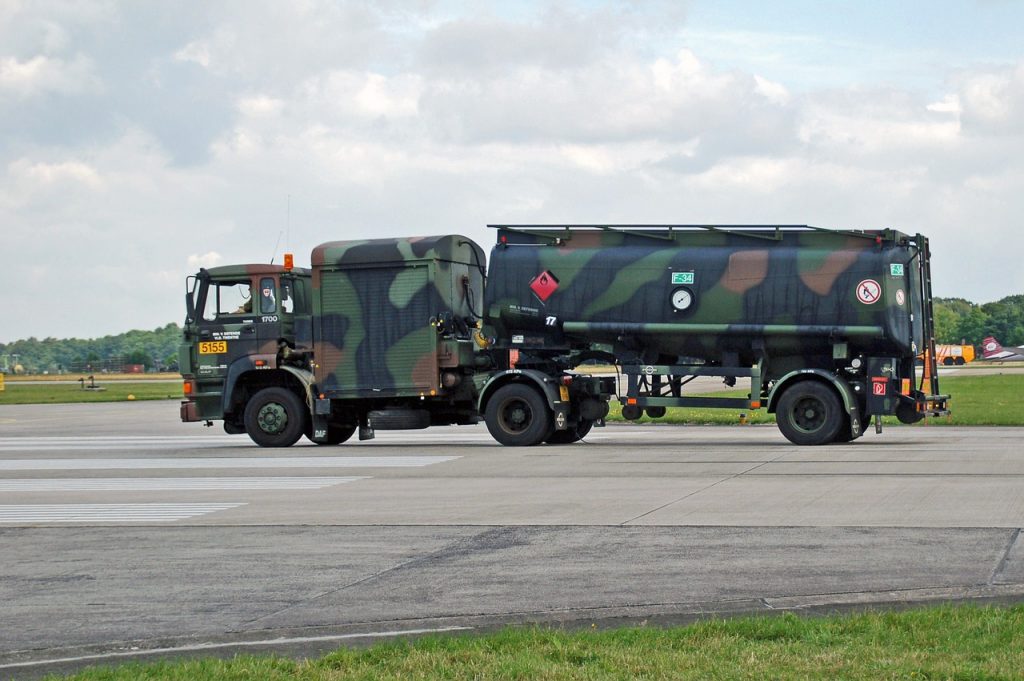 According to the United States Bureau of Transportation Statistics, as of March 2019, trucks traveling between the United States and Canadian borders and between the United States and Mexican borders carried 62.8% of all transborder freight, representing a value of $67.4 billion.
According to the American Trucking Association, domestically, trucks carry nearly 71% of all the freight tonnage moved within the United States and that percentage will most likely increase. Trucks deliver the California produce that you buy at your local grocery store, the Mexican avocados you use to make guacamole, the huge machinery and equipment used in commercial construction, the material used to build houses, and the cars you buy at your local dealership. There are many facets of our economy that rely on the trucking industry.
Military Veteran Skills Valued by the Trucking Industry
Continued economic growth leads to continued growth in transportation, especially in respect to long-haul trucking. As luck would have it, there are many skills often found in military service veterans that closely parallel those required and valued by the commercial trucking industry, according to Roadmaster Driving School. Here are the top reasons why military veterans are well-prepared for a career in the trucking industry.
Aware of Surroundings
Driving a big rig requires you to be aware of your surroundings at all times; in the military, this is referred to as situational awareness. You need to know where you are and exactly where others are relative to you. You also need to be aware of impending weather changes, changing road conditions, and detours.
Logistical Efficiency  
The trucking industry values veterans' abilities to be effective and efficient when accomplishing tasks. Performing logistics tasks such as route planning efficiently and effectively help keep costs in check.
Ability to Adapt
Closely related to situational awareness is adaptability. As in the military, conditions can change and evolve faster than you realize. You must be able to adapt to all sorts changes – weather, other drivers' actions, and road conditions are just a few examples.
Mental Endurance
All military branches focus on building and maintaining both physical and mental endurance because your life, as well as the lives of your squad, depend on being able to keep your eyes on the prize for extended periods of time. When driving a long-haul route, which can often last several weeks, you must be able to stay focused and fresh. As a veteran, you'll definitely have an advantage in this domain.
Sense of Responsibility
The military teaches the importance of taking responsibility and being accountable for your actions and outcomes. The outcome that all professional long-haul truck drivers strive to meet is that of delivering their shipments to their destinations safely and on schedule.
Understanding of Teamwork
There's an old saying: "There is no 'I' in team." It's a lesson the military quickly and effectively teaches. When your squad has to accomplish a mission, everyone must work for the betterment of the crew – even when you work independently and alone. The same holds true in the trucking industry. Teamwork from everyone involved in a successful delivery – you, the dispatcher, the operations manager – is a must.
Respect for Others
Respect is highly valued not only within the military, but within the trucking industry and every aspect of life. Respecting everyone you encounter on the job will go a long way, and respect will come back to you in return– in spades – and will help you advance further in the industry.
Military Experience Offers Advantages to Truck Drivers
If you drove a heavy vehicle while in the military, you already have an advantage over most civilians. If you have a military CDL, you can waive the civilian CDL skills test, which is typically required to obtain a license. If you worked with hazardous materials, you could qualify for higher-paying loads. G.I. Bill benefits may cover weeks-or months-long training programs offered by the best truck driving companies for veterans. You can also get paid via a stipend to learn your new driving skills in these military apprenticeship programs.
The personal qualities and life skills obtained from military training make veterans the among the safest and most sought-after drivers on the road. Regardless of the reason you joined the military, you supported and defended your country. As a professional truck driver, you can continue to support your country because without professional drivers, the country's economy, its lifeblood, will cease to flow. Your work will help keep your country's economy vibrant and alive. Get pre-approved for your semi-truck loan and get out on the road today.