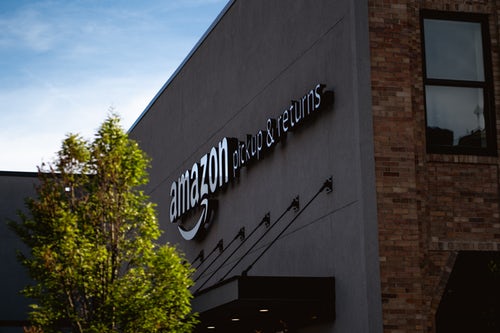 Commerce giant Amazon is no stranger to disrupting industries. From its early years of disrupting the book retail industry by making new and used books more accessible than ever, to changing the way people grocery shop with its purchase of Whole Foods, Amazon has challenged other businesses to keep up with the so-called Amazon Effect.
Now, Amazon is aiming to disrupt the shipping industry by changing their two-day shipping program into a ubiquitous, one-day shipping model across the U.S. It is now up to other businesses to adjust under the added pressure to keep up with Amazon and the heightened expectations of consumers. This change also has the potential to disrupt the trucking industry as faster turnaround will be in high demand.
Amazon Announces Next Day Shipping  
In April of 2019, Amazon made the announcement that one-day shipping would soon replace two-day shipping as the norm from Amazon Prime customers across the country. Previously, one-day shipping was reserved for specific areas, primarily those in large, metropolitan cities. Amazon also stated that they are expecting to invest $800 million during the second quarter this year to create the delivery infrastructures and warehouses necessary to make one-day shipping possible everywhere.
Amazon already has 100 million Prime members across the U.S. who pay $119 per year to receive free shipping and one-to-two-day shipping on goods including clothes, books, home supplies, dry goods, and even groceries in select areas. That means that Prime is already in 50 percent of U.S. households. With one-day shipping expanding to all areas of the country, more people than ever will be able to enjoy their orders arriving on their doorsteps in less than 24 hours. Additionally, Amazon can expect their member pool to grow exponentially. While this sounds like great news for Amazon and its members, these changes are leaving retailers needing big changes to retain their customer base.
Retailers Respond to Amazon Next-Day Shipping
Soon after Amazon's next-day shipping announcement, Walmart alluded to their own one-day shipping plan in a short tweet:
 "One-day free shipping…without a membership fee. Now THAT would be groundbreaking. Stay tuned."
This tweet not only stated that Walmart had plans to mimic Amazon's one-day shipping model, but they have also hinted at their plans to offer this service without the membership fee Amazon requires.
In May of 2019, Walmart came through on their promise and announced their plans to release one-day shipping across the country. They stated that they will begin next-day shipping in Phoenix, Las Vegas, and Southern California, then expand the service to 75 percent of the U.S. by the end of 2019. Since Amazon has not released a set date for their next-day shipping expansion, there is a chance Walmart may beat Amazon to certain areas of the country. This could cause some consumers to be less interested in an Amazon Prime membership, since there is already a similar service for free.
Walmart is not the only retailer to quickly respond to Amazon's new supply chain model. Home Depot has also announced its plan to offer next-day delivery for up to 50 percent of the U.S. population by the middle of 2019. Its CEO also stated the company is already offering this service to 36 percent of the population.
Over the years, Target has taken steps to keep up with Amazon's ever-changing shipping services. In March of 2018, Target began offering free two-day shipping to all of its credit card holders. It also offers this service to other customers on orders over $35 dollars. Target also acquired the shipping company Shipt to allow customers to enjoy same-day delivery in larger cities. Target also offers a variety of services to make shopping easier for customers, including its Drive Up or Pick Up services provided at 8,500 brick-and-mortar stores.  To date, Target has not announced any new tactics to compete with Amazon, but simply reminded consumers in a statement about the services they already offer.
How Will Same-Day Shipping Affect the Trucking Industry?
Just like big box retailers must rethink their business models to keep pace with Amazon, the trucking industry must innovate to meet the demand of nationwide same-day shipping. For example, as retail analysts have opened, it may be in the interests of big box retailers like Home Depot and Walmart to combine one-day shipping volumes to provide faster logistics at lower cost. The trucking industry may need to develop new programs and services to help retailers maximize their logistics speed and timing to compete with Amazon's logistics capabilities. Truckers will need to act as trusted advisors to recommend to shippers the program or service that best meets their needs.
The new, higher demand for fast shipping will cause some growing pains for multiple industries. However, it equates to high job security for truckers and potentially more demand for qualified drivers, freight owners, and logistics managers. That means now is a great time to invest in your business or truck. And for all your commercial financing needs, trust the experts at Mission Financial Services. Apply today and get approved for a semi-truck loan in no time.