Buying a semi-truck can be a complicated process – especially if you buy semi-trucks directly from the owner.
You need to make sure that the truck is suitable for your needs, in good condition, and that the price is right. You also need to ensure all documentation and legalities are sorted before proceeding with the purchase.
To help you buy a semi-truck for sale by owner, this guide outlines all the steps and considerations you need to make.
Used Semi Trucks For Sale By Owner: The Guide
Research and Budgeting
Before you start searching for used semi trucks for sale, determine your budget and the type of truck you need. This should depend on the type of semi-truck business you run, the type of cargo you plan to haul, and the length of the routes you plan to run.
If you plan to do long routes, then look for semi-trucks that have all the required features for sleeping, eating, and driving. If you plan to haul goods over short distances, then you may need a more simple truck.
Of course, you'll need to consider factors like the truck's age, mileage, make, model, and any specific features you require. All of this should be planned. Otherwise, you will face a wide selection of trucks that don't fit your requirements.
When researching for semi-trucks for sale by owner, be sure to also consider the insurance costs and add this to your budget. Planning this will help you establish a clear budget. Now, you can start saving for a down payment on this – usually around 10%.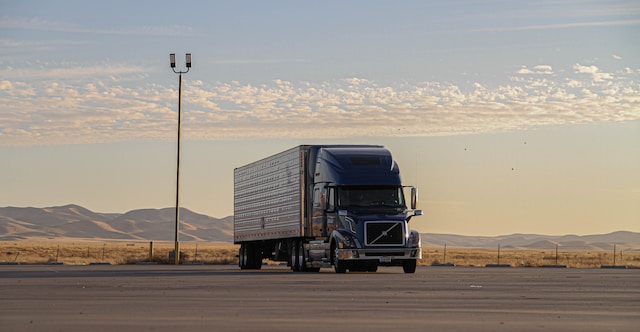 Finding Trucks for Sale
Now that you know what you want, you can start to search for semi-trucks for sale by owner.
There are many different places that truckers can look when buying used vehicles. Look for used semi trucks being sold by owners through various channels, such as online classified ads, trucking forums, social media groups, and local newspapers. Websites like Craigslist, Truck Paper, and Commercial Truck Trader are also great resources.
Finding the right truck should be relatively straightforward if you have put enough planning in because you can simply look for a vehicle that matches your specific requirements and price within your location.
Ideally, you'll look for manufacturers and models that you are familiar with.
Once you have found a few suitable semi-trucks, get in touch with the owner and arrange to check the truck out.
Request a Vehicle History Report
Once you've found a truck and seller that looks good, you need to make sure that the vehicle is trustworthy.
Always request a vehicle history report for any truck you're interested in. This report will provide vital information about the truck's accident history, title status, and odometer readings. Services like Carfax or AutoCheck can help you obtain these reports.
It's also important to ask the owner for maintenance records and service history. Regular maintenance is crucial for the longevity of a truck, and well-documented records indicate a well-cared-for vehicle.
When you search for semi-trucks for sale by owner, there's a lot more risk involved compared to purchasing from a reputable company. As this is such an expensive investment, you need to make sure that you carefully research any vehicle you find before you buy it.
Inspect and Test Drive the Truck
Arrange to inspect the truck in person before making any commitments.
Look for signs of wear, rust, mechanical issues, and damage. Check the engine, transmission, brakes, tires, fuel filters, and other critical components. This could help you pick up on potentially expensive issues – like bad shocks.
If you're not knowledgeable about trucks, consider hiring a professional mechanic to inspect them. This could end up saving you a lot of money and headaches.
Take the truck for a test drive. Evaluate how it handles, accelerates, and brakes. Pay attention to any strange noises or vibrations during the drive. Pay attention to how clean the truck is too, as this could be a signal for how well-cared for the truck is. Make sure you have a complete understanding of the model before you choose to buy it.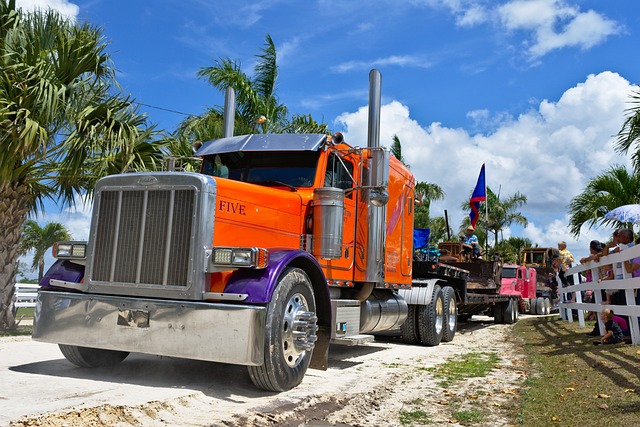 Consider all the Ownership Costs
As mentioned earlier, your budget must include all the costs of owning a truck. These extend beyond the truck itself and include things like cargo handling equipment, insurance, and semi-truck parking costs.
Consider the overall cost of ownership, including insurance, fuel, maintenance, and potential repair expenses. Factor these costs into your budgeting and decision-making process.
Prepare for the Purchase
When you find the right truck, you'll need to get all the documents ready and prepare for purchase.
Ensure that the truck's title is clear and that there are no outstanding legal issues with the vehicle. Verify that the necessary paperwork is for a smooth ownership transfer.
Always have a written purchase agreement that outlines the terms of the sale, including the agreed-upon price, conditions, and any warranties or guarantees.
Secure Funding
Finally, you'll need to secure a loan for buying a semi-truck. Mission Financial makes this process easy, as any truckers can find semi-truck funding that matches their needs – even with a bad credit score.
Get in touch with us to get a quote and see how easy it is to find funding for a used semi-truck.
Insurance, Registration, and Licensing
Once you own the truck, complete the registration and licensing process in your state or country as required. You'll also need to make sure your truck is properly insured from day one.
Once this has been done, the semi-truck is ready for you to drive away.
Conclusion
Buying used semi-trucks is a great way to save money. When you follow the right process and properly research and inspect the vehicle, finding the perfect truck is easier than you think.
Be sure to follow the steps outlined above, and take your time looking for a used semi-truck. With a careful buying process in place, you should be able to find a truck that matches all of your requirements. Reach out to Mission Financial Services if you have any questions!