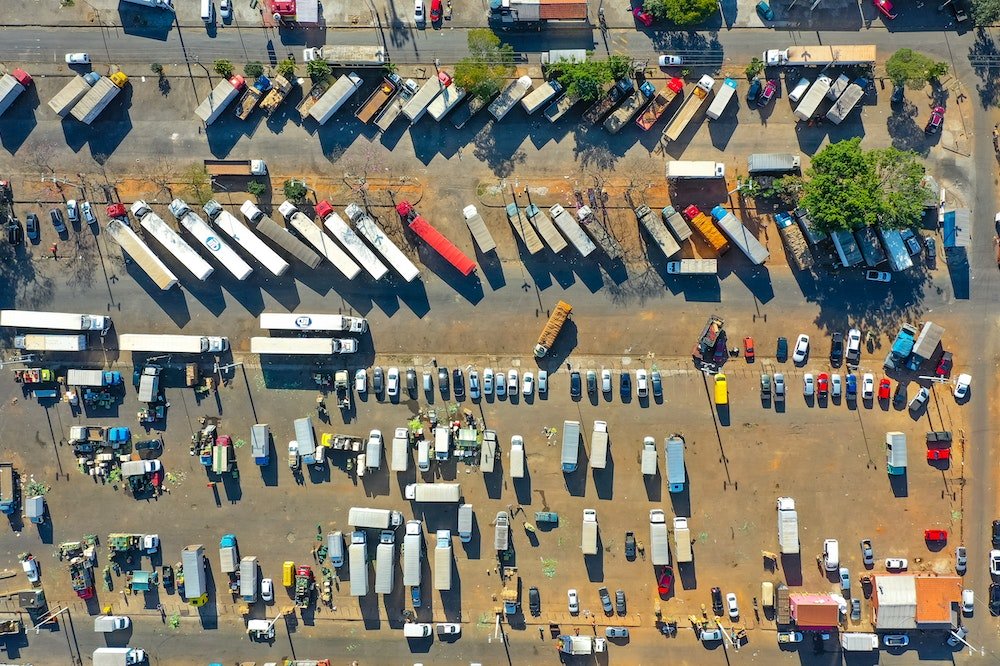 Starting a semi-truck parking business can be a great idea. As long as you find an area with strong demand for truck parking, you can start a profitable and rewarding business, helping truck drivers and truck companies with a space for their vehicles.
There are many considerations when starting a semi-truck parking lot. There are also many different types of public parking options you can offer to truck drivers.
If you're interested in getting this kind of business off the ground, here are some of the main steps you'll need to follow.
Semi Truck Parking Business: Steps to Success
Perform Market Research
The first step to starting a semi-truck parking business is to perform in-depth market research. The better you understand the market, the more easily you'll be able to identify the right truck parking lot opportunity.
When researching this, there are a few key considerations. These include:
Understanding what type of truck parking lot you will set up (how large it will be and what types of vehicles you will be able to accommodate)
Identifying areas where there is a truck parking shortage
Understanding what competitors exist in your area
Identifying your exact target audience (this could be long-haul truck drivers, food truck drivers, regional truck drivers, and so on)
Researching the feasibility of your semi-truck parking business and understanding what will be required to make your potential truck parking facilities profitable
Performing in-depth market research is necessary for establishing a detailed business plan. This will help you understand exactly how you will be able to set up the truck parking lot, and what steps you will take to ensure your truck parking facility is profitable and makes sense for the market.
Understand Laws and Regulations
Truck parking lots need to comply with the relevant county and state zoning laws and regulations. These zoning regulations differ depending on your specific location and could include things like environmental standards and safety requirements.
It's important to understand what regulations exist around creating proper truck parking in your area. This is necessary for finding the right location so that you can develop into a semi-truck parking business.
For example, your location might be restricted by residential neighborhood zoning issues, which prevent you from developing new truck parking lots.
Find the Right Location
When it comes to truck parking lots, location is everything.
You can offer high-quality facilities and great prices, but even the best truck parking spaces will stand empty if there's no demand for them.
Make sure you develop your truck parking facilities where there are plenty of truck drivers actively looking for a place to stay. Of course, busier trucking routers have more demand, but that also means there's more competition. Your goal is to strike the right balance between the two.
It's a good idea to try to identify areas where there is a high rate of illegal truck parking.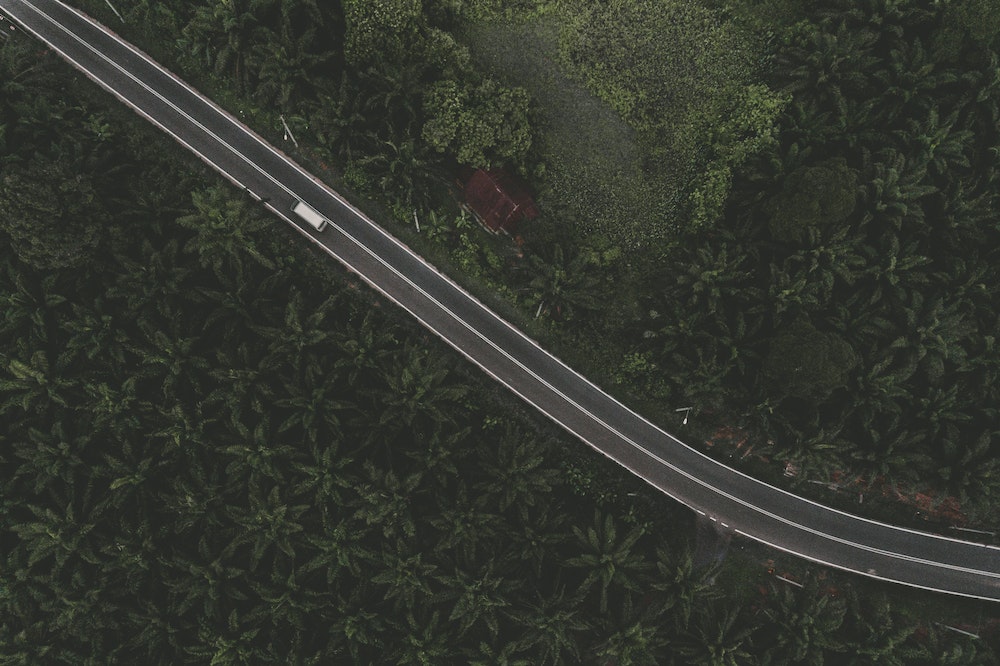 These areas present a great opportunity for a proper truck parking facility, as there is likely a truck parking shortage in these parts.
Beyond demand, there are various factors to consider when choosing the right place for your truck parking lot. These include:
The truck parking space dimensions available on the lot
What type of construction will be required on the space
What types of amenities are available on the truck parking lot
The legal compliance requirements for developing that land into a truck parking lot
Insurance requirements for turning the space into a truck parking lot
What exit ramps will lead to your parking stall
Whether there's enough space for trailer parking, semi-tractors, and freight transportation
Whether the area is secure enough for overnight parking
Consider Franchises and Business Options
Once you've identified the ideal place for your truck parking lot, you'll need to establish what approach you will take in starting your semi-truck parking business. The first question to ask is whether you'll be operating a franchise, or starting your own business. Both options come with their pros and cons.
Starting a franchise means you get access to an already-established brand. You will also get plenty of support in setting up the business according to a proven business model. The downside is that you have less freedom over what you can do with your truck parking lot. Starting a franchise can also be expensive.
Put Your Business Plan Into Action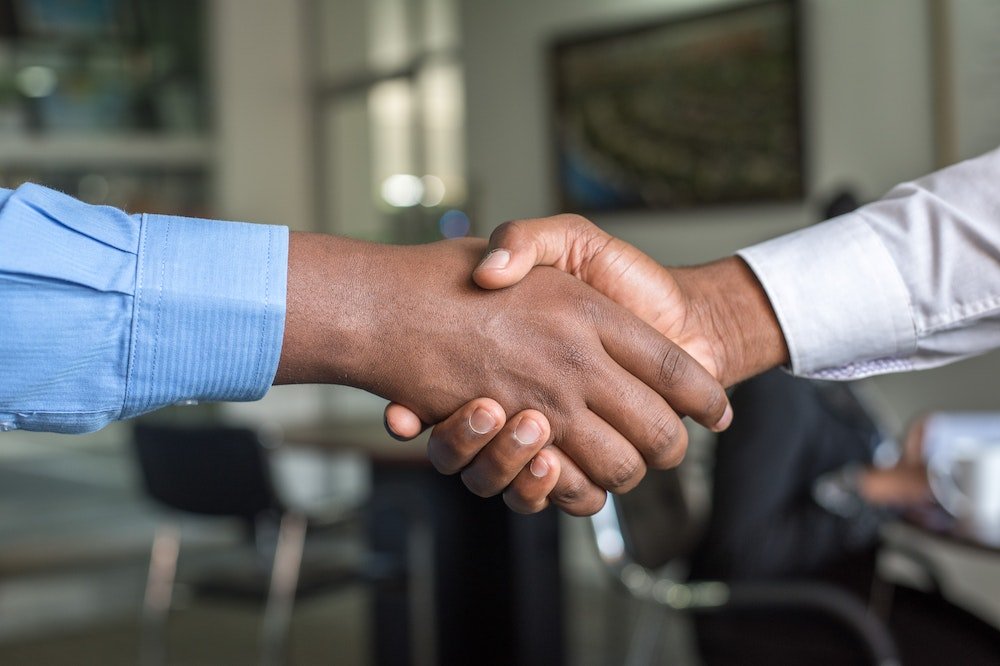 At this stage, you should have a detailed business plan. Now, it's time to unfold this plan and start implementing it.
You will need to discuss:
Finances: Ensure your truck parking lot has a detailed and sensible financial plan. Establish realistic financial projections and know what will be required to turn a profit. You may need to take on commercial financing to start the business.
Marketing: Know how you will market your semi-yard to attract truck drivers. This could include listing your business on truck parking apps, developing a strong presence in your area, joining truck driver networks, and developing a solid digital marketing strategy.
Get the right equipment: Your truck parking lot needs to be kitted out with the right amenities for fatigued truck drivers. This includes everything from restrooms to washing facilities and security cameras.
Establish Your Business
When you have a solid truck parking lot idea that you're ready to execute, you'll need to establish your business. This involves setting up the right business structure, applying for all of the relevant permits, and ensuring your truck parking business meets all of the right legal requirements.
At this stage, you might need to take on staff, set your business up with insurance, establish a brand, and so on. This is the part where your truck parking lot starts coming together.
Conclusion
There's a lot of thought and planning that goes into establishing truck parking facilities. Get it right, and a semi-truck parking business can be a lucrative opportunity.
By carefully following the steps and considerations above, you should be able to establish the perfect truck parking lot business based on your interest, area, and market.
If you're looking to purchase a semi for yourself, reach out to Mission Financial Services today.