Do you know a semi-truck driver celebrating a special occasion? Perhaps you're looking for a great birthday gift, or a Christmas gift. Well, you've come to the right place!
We've curated a list of the top 11 gifts for truck drivers to help you find the perfect one. We've also included tips on selecting and personalizing the best gifts for truck divers.
These perfect gift ideas are sure to be appreciated, and will make any truck feel like a home away from home! Take a peek at this list for some top-tier gifts for the semi-truck drivers in your life.
Semi-Truck Driver Gifts That Go The Extra Mile
Our gift recommendations go the extra mile to improve the lifestyle of your trucker friends or loved ones. We've considered common factors that most truck drivers prioritize in their day-to-day endeavors. Some of these factors include safety, comfort, health, and efficiency.
Safety Promoting Gifts
Safety first!
This is a rule that all stakeholders in the trucking industry follow. For truck drivers, it is a guiding principle as they spend most of their time on the road. Do you want to help your favorite truck driver stay safe when traveling? Consider some gifts that can enhance their safety on the roads.
1. Hands-free Devices
Hands-free electronic devices help truckers keep their eyes glued to the road. This is essential for truckers to abide by all road safety rules and regulations. For this reason, they are our top pick for the best semi-truck driver gifts!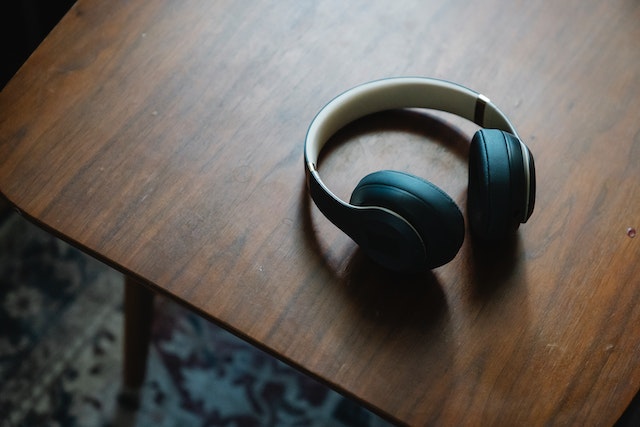 These devices help to avoid distracted driving – one of the leading causes of road fatalities. Consider a hands-free driving display that reflects critical navigation directions from a trucker's phone onto a transparent surface. This allows drivers to see where they're going while focusing on the road.
The best driving display devices come with high-quality non-slip materials to prevent them from sliding down. Make sure to purchase a driving display that can fit on your trucker's instrument panel properly.
Other great gifts for truck drivers are hands-free wireless headsets. These gadgets enable your favorite truckers to do their job and stay in touch with their customers or friends.
You can also purchase a sturdy phone mount and wireless phone charger. These are regular items that most truckers require if they use their phones for E-logs or other crucial functions.
Ensure you get the best phone mounts to withstand frequent open-road traveling. These can absorb road vibrations that come with long-distance travel.
Most phone mounts are compatible with different types of phones. But, it's always a good idea to ensure that the one you purchase as a gift works well with the phone you're buying it for.
2. Anti-Sleep Alarms
Long-distance trucking comes with the risk of falling asleep while driving. This is dangerous for the trucker and other road users. You can minimize this risk and keep drivers safe by gifting them an anti-sleep alarm.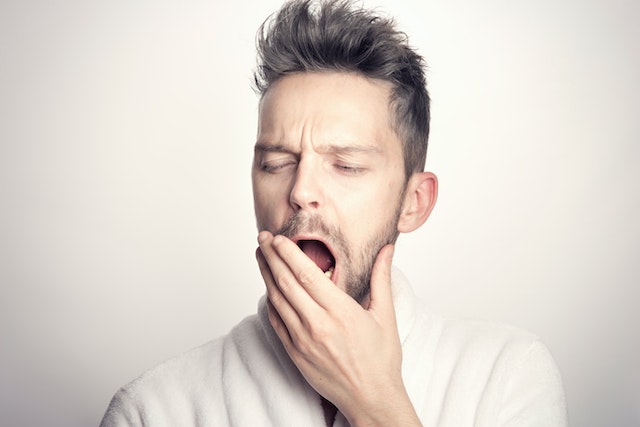 This alarm detects fatigue and drowsiness before it becomes dangerous and alerts the driver to stop and rest. It's a life-saving gift that shows you care for the safety of your favorite truckers and think of them often! Learn more about staying safe behind the wheel to help the truckers in your life remain safe on the road.
3. Headlamps
You can never go wrong with headlamps as gifts for truck drivers. These are budget-friendly and can make routines under low-light settings easier and safer.
Consider an LED headlamp that has an adjustable beam and band. These shine brighter and fit comfortably around the head. You can customize this gift further by getting your trucker's name, initials, or a personal message added to the band. Be as creative as you can with the messaging. It goes a long way to show your loved one that you appreciate them.
Gifts To Increase Comfort
The average over-the-road (OTR) trucker spends around 300 days on the open road yearly. That's more than half of the year spent in transit!
Getting truck drivers gifts that increase their comfort on the road can make their entire year more enjoyable. A few items to choose from include those below.
4. Roll-up Memory Foam Mattress
Proper sleep is crucial for truck drivers to operate safely and efficiently. The roll-up foam mattress lets truckers experience the comfort of sleeping in their bed at home while on the road.
These are designed with a truck driver's lifestyle in mind and can fit into most truck sleeper berths. Other gifts that can help drivers have a good night's sleep include: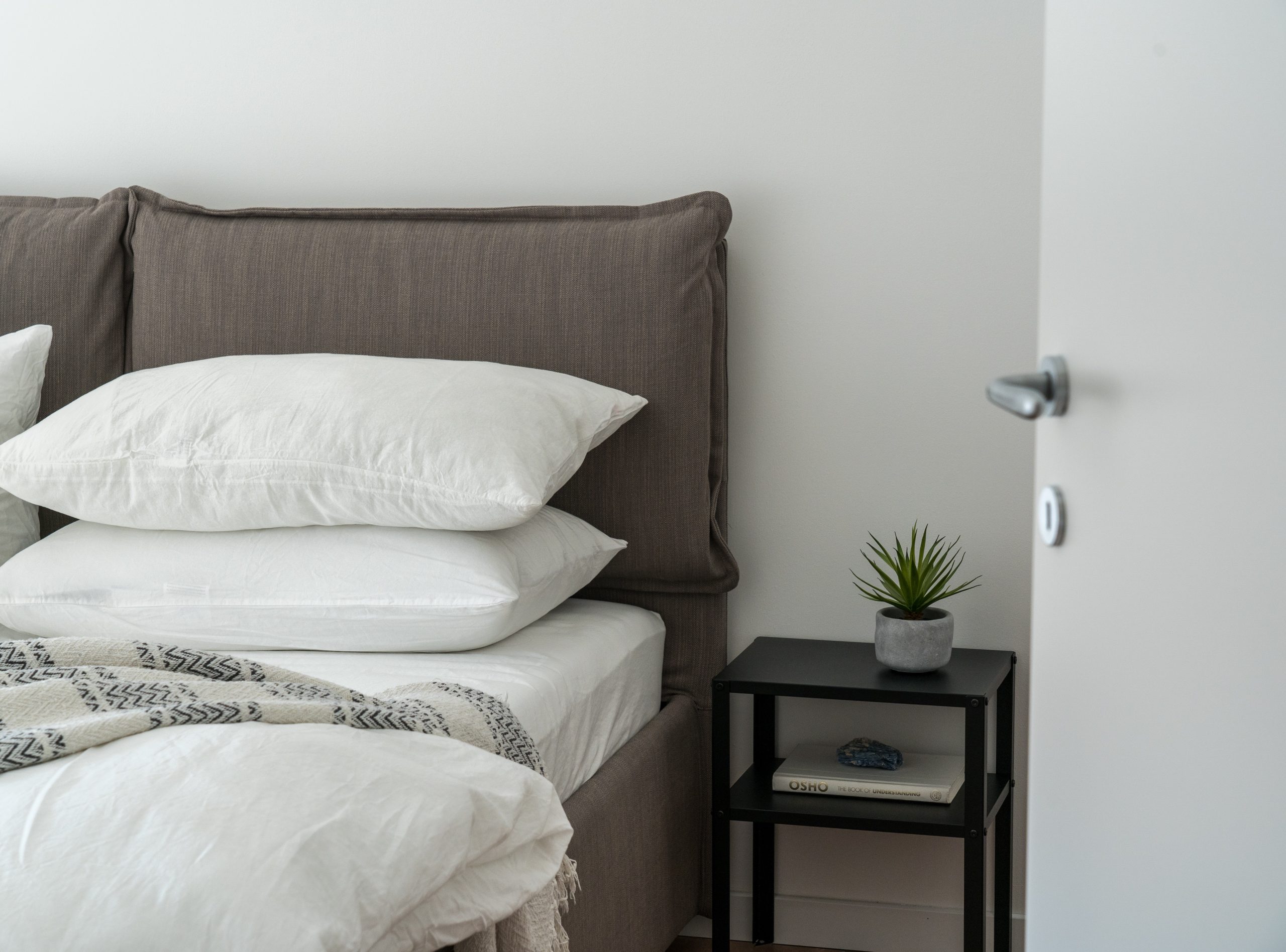 Electric heated throw blankets: Heated blankets make long, cold nights comfortable by providing enough warmth the whole night. Consider one with different heat settings and an auto shut-off. This way, your favorite trucker can adjust the warmth according to their preference.
Pillows: Headrests are a great gift idea for a truck driver. The perfect ones for truckers come with specialized technology that adapts to one's body to provide a comfortable, unmatched sleep experience.
You can also get a seat pillow or ergonomic seat cushion for your favorite trucker.
5. Gloves & Warm Socks
Gloves are the perfect gift for a long-distance truck driver. These protect hands from rough working conditions. Two types of gloves make perfect semi-truck driver gifts! These are driving gloves and hardy working gloves. Driving gloves protect truckers' hands whenever the steering wheel gets too hot or cold.
On the other hand, hardy working gloves protect your loved one's hands when performing other duties such as loading and offloading goods.
Warm socks are great gifts that go well with gloves. However, if your truck driver drives a commercial vehicle for long distances, compression socks are the ideal present. These prevent pain. They also prevent blood clots from forming in one's legs due to sitting behind the wheel for prolonged periods.
Functional compression socks are durable and have anti-itch technology. Look out for these features when purchasing this item as a gift for truckers. You want to get the truckers in your life the best compression socks that are medically proven to work.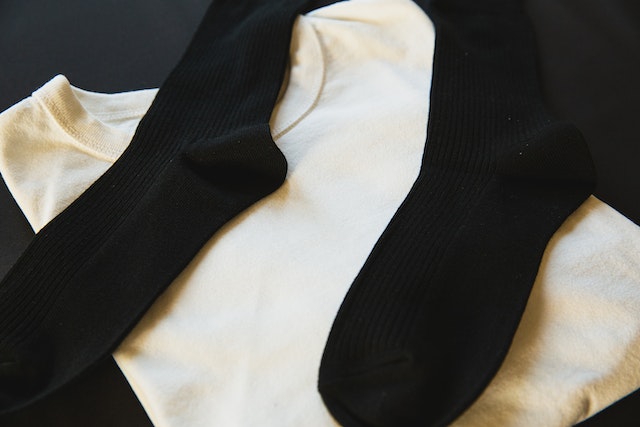 Gifts to Promote Semi-truck Driver Health
Apart from compression socks, you can get several other semi-truck driver gifts to help OTR truckers stay healthy while traveling.
Most of these items cater to the different health needs of truckers. Below are essential semi-truck driver gifts for health maintenance.
6. Polarized Sunglasses
Long hours on the road lead to increased exposure to direct sunlight. This can be harmful to one's eyes and can cause permanent eye damage.
Help truckers keep their eyes healthy by buying them a good pair of polarized sunglasses. These minimize eye strain and prevent eye fatigue. This gift can also promote the driver's visibility on the road. Your trucker friend won't struggle to see through the glare.
7. Insulated Tumbler for Driving
Hydration is vital for the body to function properly. For any truck driver, water is important! An insulated tumbler designed for long-haul truck driving will ensure your trucker remains hydrated. This also means that they won't need to stop for frequent sips!
The insulation helps keep water cold and coffee hot. You can customize this gift with personal messages like 'best trucker in the world'. Who wouldn't love that? Consider purchasing a cup holder to accompany this gift. Most cup holders are compatible with various insulated tumblers.
8. Portable Oven
Many truck drivers prefer having unhealthy, quick snacks or fast food on the go. But, this puts them at risk of various lifestyle diseases such as hypertension, obesity, heart disease, and diabetes.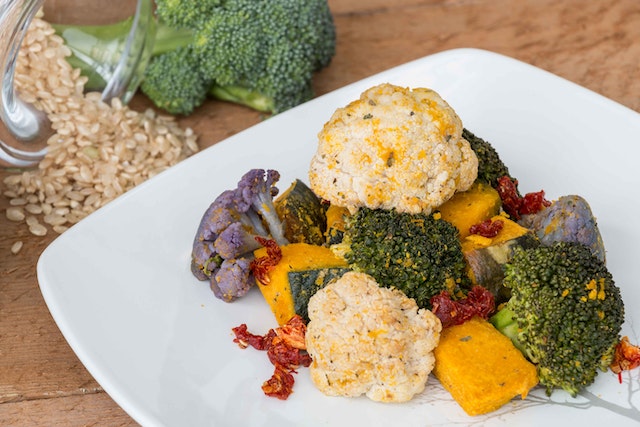 Data from the CDC shows truckers have higher rates of getting these lifestyle diseases than average U.S. adult workers. Truckers' health challenges are largely due to their unhealthy eating habits.
A portable oven can help them eat better and maintain a healthy lifestyle. It is one of the most practical and thoughtful gifts for truckers. This can also help your loved ones save money. They can prepare and enjoy a nutritious hot meal instead of buying food from restaurants.
Other great additional semi-truck driver gifts that are practical, like an oven, include:
A mini refrigerator is an excellent gift that lets truckers enjoy chilled drinks on hot days.
An electric lunch box helps to keep healthy, cooked food warm.
Portable coffee makers allow for fresh, hot coffee on the go.
All of these semi-truck gift ideas go a long way to ensure that your trucker friends can carry the comforts of home on the road. Gifts that help truckers to live a better life in transit are the best gifts out there!
Gifts To Make Truckers' Lives Easier
Truck drivers appreciate items and tools that can make their lives easier. These can be anything that helps them carry out their day-to-day activities effectively.
Think about the trips that truckers make, and the duties they need to perform during these trips. Anything that can make these trips, or routines, easier – it's a win!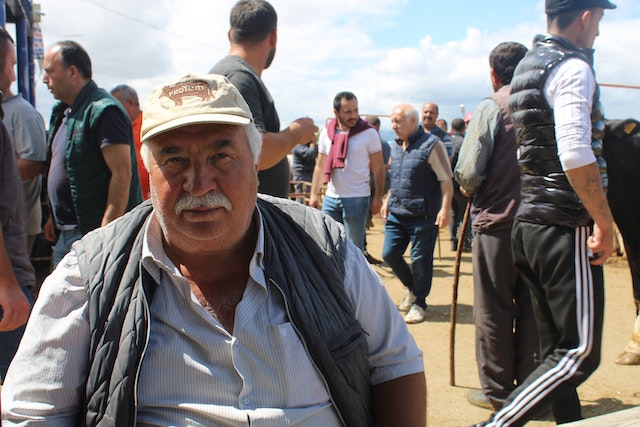 Simple items like a bottle opener or trucker cap fit the bill. Here are a few more ideas to get you started.
9. Prepaid Cards
Prepaid cards are a unique gift! These make it easy for truck drivers to purchase items during their trips. These cards are also safer to carry around in comparison to cash.
10. Organizational Items
Any item that helps truck drivers save space and keep their trucks organized is a great gift. Such items make most truckers' days go more smoothly! A good example is a seat organizer mounted on the passenger seat.
This is the best compact storage station for a trucker, providing enough space for storing required work-related items such as the following:
A computer or other gadgets.
Clipboards.
Registration information.
You can also get a portable clipboard case to help truck drivers organize all their paperwork in one area. These have filing pockets for different types of papers and pens, which makes handling paperwork stress-free.
Other Must-Have Items That Make Perfect Gifts
The roads are unpredictable and accidents can happen at any time. Each truck driver should have a first aid kit handy. These can save lives!
11. First-Aid Kit
An all-purpose first-aid kit is a thoughtful gift for truck drivers. It's a must-have item that'll help them handle any emergencies on the road promptly. These kits can also be of assistance for common issues like headaches, minor body aches, pains, or sore muscles.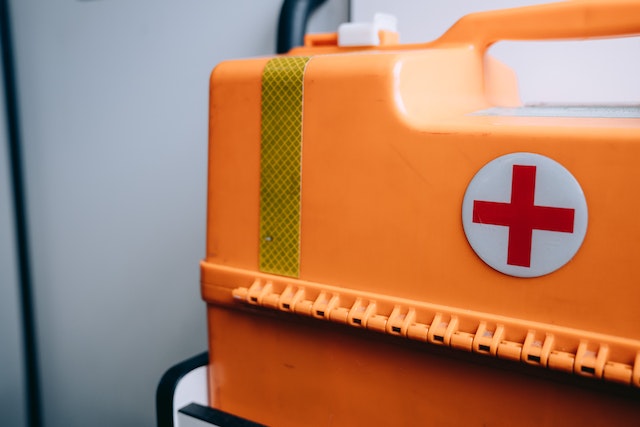 Another item truckers should have is an extractor. This is a lifesaving multi-tool consisting of a laser-sharp blade and a glass-breaking tack.
Like the kit, extractors can come in handy during emergencies. The blade can cut any seat belt, and the tack shatters windows fast. It's a simple yet critical tool that all truck drivers should have.
Final Thoughts
The right gift can change the life of any truck driver. It can make long hours on the road safer, more manageable, and more comfortable.
We've given you a list of the most practical gifts that your truck driver friends will find helpful each day. Hopefully, you're feeling inspired!
Remember to add a personal touch to any gift you give. You can do this by engraving personal messages on items or adding a handwritten letter with each gift.
Are you looking for a specific gift? Check out this article on fathers' day gifts for truckers.