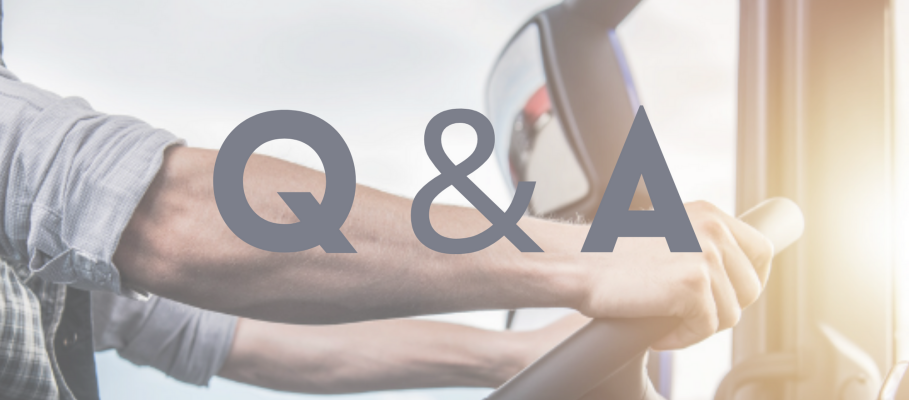 What began as whispers of a potential vehicle shortage quickly became a leading source of concern for fleet owners and operators. This looming threat of operations being forced to shut down over inevitable repairs and mishaps or a lack of vehicles to move freight is troubling in these times of high demand. And with so much uncertainty regarding the issue, many in the industry are left with unanswered questions and concerns.
To answer the main questions surrounding the inventory shortage, we sat down with Charles Smith, Regional Business Development and Marketing Manager for Mission Financial Services. As an auto finance institution operating across the country, Mission Financial has provided Smith a unique opportunity to see behind the curtain on many of the industry's pressing topics.
Exclusive Interview with Charles Smith
Q: What has been the most significant hardship for Mission Financial Services during the shortage, and how have you dealt with it?
A: The biggest hardship here at Mission Financial is the lack of applications being funded.
With the current situation, dealers just don't have the inventory to meet the demand of the customer, which trickles down to financial institutions that are used to funding deals on a regular basis. One way we've dealt with this is to keep knocking on doors and letting my customers know that Mission Financial is still here for them.
Q: What has been the most considerable hardship for the dealers and/or others in the industry?
A: The biggest hardship for my dealers would be the lack of inventory. Now, the supply can't keep with the demand. Not only is the trucking industry feeling the heat, but other industries are as well.
Q: Was COVID-19 the only cause of the vehicle shortage?
A: Yes, COVID-19 was the driving force of the shortage. When the pandemic hit China, the production of automotive microchips experienced a major decline, because that is where they are produced. Without these chips, manufacturers can't produce new units, which is why we are where we are today. What we are currently experiencing is the result of a global domino effect.
Q: When and how do you think it will end?
A: Unfortunately, at the moment, I see no end in sight. According to recent market analysis, it may be another year before we can see some relief from this devastating virus. However, some of my dealers remain optimistic that we could feel some ease by the second quarter of 2022.
Q: Any advice for drivers, fleet owners, and other industry members?
A: To my drivers out there: keep your equipment well maintained so you can keep moving freight until you get the new rig you've probably already ordered. Plus, with spot rates at an all-time high, there's a lot of money to be made out there. Just keep on truckin' because we need you.
Related Content:
How to retain your top drivers during a shortage