Inventory Shortage Continues to Disrupt the Auto Industry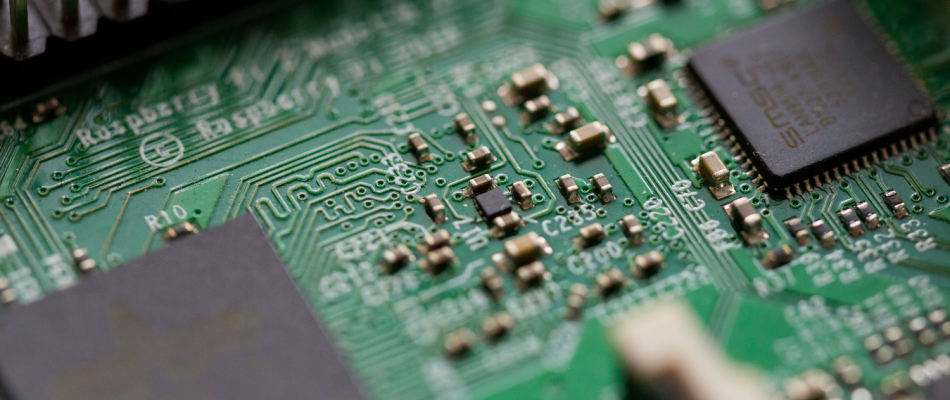 The COVID-19 pandemic has affected numerous industries and led to several issues, including a vehicle shortage that has rocked the automotive industry. To combat financial loss due to global shutdowns, dealers pushed incentives and financing offers to encourage buyers. Once government stimulus checks were distributed, consumers were more than happy to invest in new and used rigs. While this feeding frenzy helped dealers keep their heads above water during the stay-at-home orders, they didn't anticipate a global microchip shortage that would cause significant production delays upon reopening.
With this supply not keeping pace with demand, and manufacturers prioritizing smaller vehicles for individual buyers, commercial fleet operators are left feeling the sting from this shortage. So, what can we expect moving forward? Let's find out.
-> Used Truck Prices Continue to Skyrocket
What's causing the vehicle shortage?
There are a few things responsible for the current state of the automotive industry. For starters, the microchips used in many vehicle components are manufactured overseas, with Taiwan contributing 63%, South Korea at 18%, and China at 6%. With the world being globally affected by the pandemic, many manufacturing plants ceased production until cases slowed down. Natural disasters have also impacted the domestic inventory. In February of 2021, Texas was forced to halt production and close a Samsung plant due to severe freezing.
Aside from the microchip insufficiency, dealers have also played a role in this vehicle shortage. At the start of the pandemic, many sellers struggled to move inventory due to quarantine restrictions and stay-at-home orders. Instead of losing their businesses, they chose to offer extreme incentives and too-good-to-be-true financing plans. Unfortunately, they kept these deals running for a little too long, and their inventory was cleared out or severely depleted. And before the stock was able to circulate back into the lots, the semiconductor shortage hit and took down new vehicle production with it. So, where do we go from here?
-> How the Gas Shortage has Affected the Trucking Industry
How is the auto industry responding?
As we navigate the lingering effects of the COVID-19 pandemic, manufacturers and the U.S. government are working to solve this shortage issue. Below, we will break down their plans.
Automaker Action Plan: Currently, automakers are working to fulfill dealers' needs and buyers' wants by continuing to build out vehicles and forgoing the components that require the semiconductor microchip. Manufacturers are also allocating what they have in the way of microchips to high-demand vehicles and adjusting the availability of certain automobile features, packages, and options. While this action plan offers some much-needed relief, it is not enough to solve commercial fleet operators' problems.
Government Action Plan: Fortunately, the U.S. government recognized the geopolitical nature of this scarcity and acted early in resolving the issue. With the majority of the microchips being produced in China and Korea, our government needed to invest in domestic semiconductor production to regain the upper hand in inventory levels, which is precisely what they did. The U.S. Senate passed a $190 billion legislation package to compete with foreign tech, with $54 billion allocated to domestic manufacturing of semiconductors and telecommunication equipment. While the bill still needs to survive the House of Representatives, President Biden has voiced his support for the bill.
When will fleet inventory return to normal?
Within the first half of 2021, auto sales have mostly recovered despite the technology shortage. Unfortunately, the sales of commercial vehicles have not responded in the same manner. So far, only 14% of vehicles were sold to fleet consumers. Now, automakers are having to prioritize microchip distribution to recuperate inventory levels. Many are allocating supplies to higher-end models and leaving commercial operators at the mercy of a waiting list.
Moving forward, it's unlikely that we will ever surpass the industry's previous standards or return to normal inventory levels. According to industry insiders, the microchip shortage could last another four months, and while recovery efforts are vast, they're not enough to meet the ever-increasing demand. However, companies and manufacturers are predicting supply improvements by the first quarter of 2022. While there is no sure way of knowing the exact numbers, operators should be prepared to face this shortage until 2023.