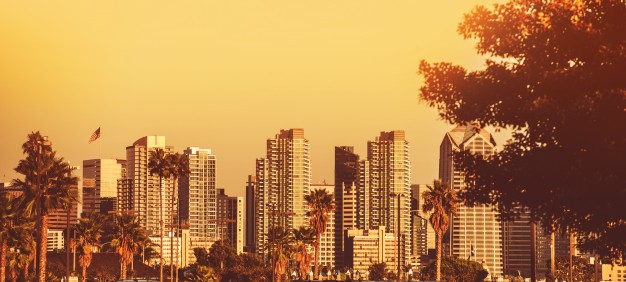 California is doubling down on its efforts to get older trucks off the road. The California Air Review Board (CARB) has been a formidable force in truck and bus regulation in the state, setting a strict set of laws that took effect in 2012, which most notably, set restrictions on the age of semi-truck engines fit for transport. In 2017, there were 80,000 heavy-duty trucks registered in California that were out of compliance with diesel regulation laws. In 2020, that number is estimated to have been reduced to 50,000, but CARB is continuing to close in on the trucks that are still out of compliance.
New Legislation
A new law has been put in place to suspend DMV registration of trucks that don't meet CARB's guidelines for emissions, which include minimum standards for particulate matter filters. Cost is a major reason that drivers avoid meeting the standards, which will eventually mandate that every truck entering the state has a 2010 model year engine or equivalent. Many semi-truck drivers had chosen to gamble with operating non-compliant vehicles, in the hopes of skirting the Air Resources Board enforcement arm altogether. This law should rope in the last batch of recalcitrant operators, as driving a truck without registration is hardly feasible.
What This Means for Drivers
Should the law work as intended, it would result in a significant number of owner-operators being forced to spend the money it takes to make their rig compliant, or leave trucking altogether, contributing to the national driver shortage. That being said, there are plenty of resources for finding the capital needed to bring a semi-truck up to standard. CARB offers grants for truck drivers, as well as links to financial incentives on their website.
It should be emphasized that CARB's environmental guidelines apply to all semi-trucks entering in the state, with temporary passes for out-of-date trailers now being fully discontinued. As a result, it may be a good time to consider trading up to a new, cost-saving model now, when restrictions are just being put into effect and not likely to increase for a significant amount of time.
What This Means for Dealerships
It's likely that the increasingly strict guidelines for efficiency are contributing to the decline in used truck sales, which are down as much as fourteen percent. New trucks and trailer-service industries could see a boom in the coming year however, with every new batch of trucks that falls out of compliance with guidelines every year. It's possible that used trucks may not all be defunct as well. With the demand for used semi-trucks in decline, there's potential for the cost-efficiency of retrofitting these vehicles to be on the rise. Dealers with access to a well-trained shop team familiar with CARB guidelines might consider purchasing used trucks on the cheap, with the intent of bringing them up to date and selling them to value-focused drivers.
Some Good News for Owner-Operators
Pressure has been relaxing in some areas, however. Trailer regulations set to take effect on January 1 of this year have been postponed for at least two years, giving manufacturers time to bring their products up to the new standards, which has the potential to positively impact trailer prices in the future. The changes largely mirror new federal greenhouse gas trailer regulations, which generally concern reducing weight and drag from trailer models. The U.S. Environmental Protection Agency is currently precluded from enforcing the federal standards however, as a case against the changes has reached the court of appeals in Washington D.C. This should give owner-operators some breathing room when it comes to upgrading their equipment.
A special exception for California in the Clean Air Act of 1963 makes it the only state with the authority to set its own regulations. They would be set to enforce GHG trailer standards, but for trailer manufacturers inability to meet CARB's stringent guidelines in time for enforcement. The suspension is set to be lifted on January 1, 2022, and CARB will continue their work to vet and approve manufacturers in the meantime.
What to Expect Moving Forward
CARB has been clear about its intentions moving forward. GHG regulations for trailers won't be moved up in timeframe, and manufacturers will get six months' notice before trailer standards are enforced. California has only tightened its regulations on diesel emissions in recent years, however, and it's unclear as to whether the current appeal to the EPA that's paused federal trailer regulation will affect California's special case for self-regulation. In general, it's best for drivers to expect enforcement of environmental emission regulations and do the best they can to outfit their vehicle properly if they plan on operating in California. Dealers should look to stay ahead of the curve when it comes to the demand for new semi-trucks and adjust to the declining demand for used semi-trucks accordingly.
Whether you're a driver that needs help with financing, or a dealer looking to expand your business, look towards Mission Financial to help you find the capital you need. Visit our blog to stay up to date with trucking regulations as they continue to develop.