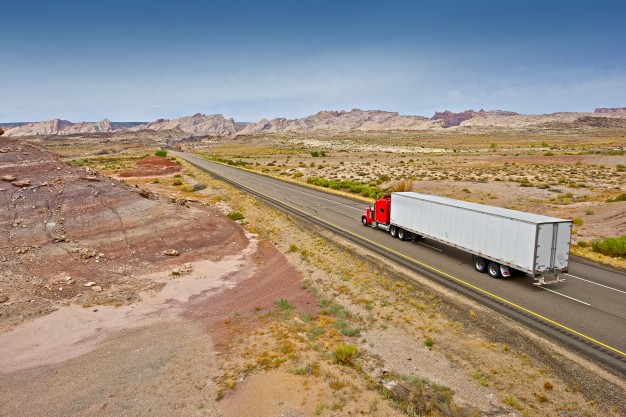 Greenhouse gas and carbon emissions are becoming more and more of an issue across the country. Fuel emissions from vehicles account for a large percentage of air pollution that occurs in the U.S. In fact, in California, 37 percent of greenhouse gas and criteria emissions come from commercial trucks and buses. Additionally, a fifth of all emissions in the state come from diesel fuel.
Across the country, the federal, state and local governments are creating initiatives to promote cleaner air for everyone and the planet. These projects involve everything from setting higher standards for technology, to providing incentives and grants to drivers.
California Initiatives to Reduce Emissions
California is leading the way in creating clean-air initiatives that work to minimize the pollution released into the air from cars, commercial vehicles, and other sources. The California Air Resources Board (CARB) is California's primary agency committed to protecting public health from the negative effects of air pollution. This organization works throughout 35 local air pollution control districts. It also leads the state in addressing worldwide climate change issues.
In 2012, CARB released the landmark Truck and Bus Regulation, which called for commercial trucks, including semi-trucks and buses, to be upgraded and replaced over time with less-polluting trucks throughout the state. This is because these high-polluting trucks are responsible for 90 percent of diesel pollution and 80 percent of smog-forming pollution. CARB hopes that in 2023, California's trucks and busses will be 90 percent cleaner than in the year 2000.
Getting enough low-emission commercial trucks becomes a challenge due to the high cost of these new trucks. Since many are still in testing phases and supply is low, the cost of these vehicles is out of reach for many freight owners. To help with the cost of upgrading to a cleaner truck and reach their goal of getting as many low-emission commercial trucks on the road as possible, The California Air Resources Board has launched the California Hybrid and Zero-Emission Truck and Bus Voucher Incentive Project (HVIP). This program allows truckers and fleet owners in California to invest in low-carbon electric trucks faster than would be possible otherwise.
What is the HVIP Project?
HVIP is a unique program that hopes to replace traditional trucks and buses with low-carbon hybrid and electric commercial vehicles quickly by offering vouchers to qualifying freight owners. Because the largest barrier most freight owners face when it comes to supplying their drivers with updated, low-emission vehicles is the high price of these trucks, this program could greatly benefit them. With the help of a grant, owner operators can start making less of an environmental impact sooner rather than later.
As of 2019, HVIP has been able to replace more than 3,500 medium- to heavy-duty commercial vehicles. This has led to a 30 percent growth in the nation's early market of zero-emission and hybrid vehicles. It has also helped create jobs, increase the demand for these technologies, and advance the zero-emission truck industry.
Clean Air Action Plan Technology Advancement Program
Another initiative aimed at progressing technology faster in hopes of sustaining the environment is the San Pedro Bay Ports Clean Air Action Plan Technology Advancement Program (TAP). This initiative, based out of Long Beach and Los Angeles, is committed to encouraging the development of emission-reducing technology and getting that technology to the port market as fast as possible. They work closely with developers and port industry partners to help test, commercialize, and promote the widespread adoption of technology that will help keep the air clean at ports around the world.
Early Adopter Truck Incentive Program 
The Port of Long Beach as well as the Port of Los Angeles are expanding their initiative to help get truckers behind the wheel of less-polluting rigs by giving dozens of truckers up to $100,000 each to upgrade their trucks. Known as the Early Adopter Truck Incentive Program, this concept has earmarked $14 million to help pay for new, lower emission, natural gas-powered trucks. To receive funding through this program, truckers would have to be members of the ports' truck registry, and they would have to agree to scrap their existing truck.
Promoting a Healthier Planet
The future of trucking looks bright thanks to advancements in AI technology, the rise of electric trucks, and environmental initiatives that help to improve these commercial vehicles as well as the planet. Because of HVIP, TAP and similar programs, we can expect more fuel-efficient, responsible trucks on the road, which means owner operators and other drivers are safer than ever before. And since these new trucks are producing fewer emissions, citizens of California are able to breathe easier and create a better world for future generations. Hopefully, the combination of government initiatives and advancements in technology will be enough to preserve the planet.