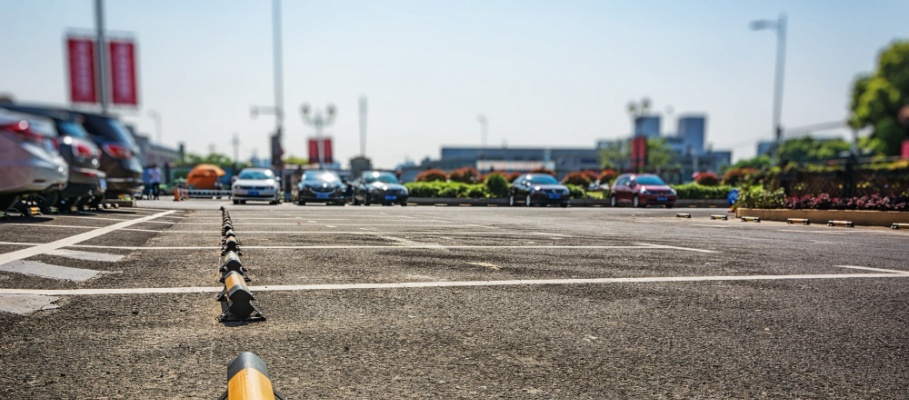 Picture this: It's Monday morning, and you're driving to your workplace. You arrive, only to discover that there are no more available parking spaces. Now what? Do you circle the lot hoping someone will leave and risk being late to work? Do you park in a 'No Parking' zone and risk being ticketed or towed?
This scenario is one that many truck drivers face on a daily basis. In fact, truck parking was the fifth largest concern in the American Transportation Research Institute's (ATRI) 2021 Top Industry Issues poll. The persistent problem has been introduced to legislation over the years, yet there haven't been many solutions offered to the industry.

The American Trucking Associations (ATA) and the Owner-Operator Independent Drivers Association (OOIDA) recently came together to pressure government agencies to prioritize fixing the parking crisis. The groups explained that the nationwide issue has been a decades-long battle that has affected driver safety, the supply chain, and carriers. In this blog, we'll break down the top three issues caused by the parking shortage and offer ways truck drivers can combat the problem on their own.
Top 3 issues caused by the parking shortage
The increased shipping demand brought on by the COVID-19 pandemic has led to more trucks on the ground than ever before. The ATA and the OOIDA found that there are approximately 3.5 million truck drivers on the road and only 313,000 parking spaces available nationwide. This shortage has caused three common issues shared by truck drivers.
These issues include:
Safety Concerns
In 2019, a study found that 98% of truck drivers experience difficulty finding safe parking—this is an overwhelming 23% increase from a 2015 report. Trucking organizations have expressed concern for driver safety and well-being, stating: "When drivers are unable to find safe, authorized parking, they are stuck in a no-win situation, forced to either park in unsafe or illegal locations, or violate federal HOS regulations by continuing to search for safer, legal alternatives."
In a recent letter to the U.S. Department of Transportation, the ATA and OOIDA said 70% of drivers have violated federal Hours of Service (HOS) rules due to limited parking options. With so few parking spots, drivers are frequently forced to park in unsafe and unauthorized locations, including highway shoulders, interstate entries, exit ramps, and abandoned properties. Parking in these locations poses safety risks to all motorists and makes 84% of truck drivers feel unsafe.
This parking shortage also impacts law enforcement officials. When drivers are illegally parked, police officers are faced with three options; they can 1) ignore the problem and risk getting in trouble with their superiors and jeopardize public safety. 2) ask them to relocate their rig, forcing drivers to violate HOS rules or potentially forcing fatigued drivers to risk public safety. 3) ticket the truck driver and cost hardworking individuals time and money.
The moral of the story: When truck parking is not readily available, everyone's safety is compromised.
Time is money…
The phrase "time is money" has never been more true when it comes to truck driving. Each day, 98% of drivers struggle to find safe and legal parking and waste approximately 56 minutes of available driving time searching for it. This time spent hunting for truck parking can have profound economic impacts. According to a study done by ATRI, the 56 minutes of unproductive drive time equals around $4,600 in lost wages per year. Searching for parking also disrupts fleet productivity, which inevitably leads to supply chain issues and unhappy consumers.
…And money is time
As previously mentioned, law enforcement officers are allowed to ticket drivers of illegally parked semi-trucks. Parking violation fines vary in each state and city, but the total costs can wrack up after the initial fine compounds with potential court costs. And if the driver is ticketed multiple times, their license could be jeopardized. While this personally affects truck drivers, it also cuts into carriers' profits and can potentially lead to a driver shortage, putting the carrier behind the competition. And if the officer asks the driver to relocate, the carrier could be exposed to fines and penalties from driver protection agencies.
So, the driver, carrier, and anyone else involved in the business feels the impact of the parking shortage.
What can drivers do to avoid parking issues?
While we can't say for sure when the parking crisis will be resolved, we can prepare truck drivers with knowledge on how to avoid parking troubles.
4 Parking Tips for Drivers
Use apps, like Trucker Path. The app allows drivers to find parking on their route.
Plan your route from start to finish. It may also help to research all available parking along your route in case your 'Plan A' doesn't work out.
Get an early start. Getting on the road before other drivers gives you the advantage when finding parking since your break time will be different from those who got a later start.
Avoid unsafe or illegal parking areas. Parking in designated truck parking areas will help keep you and other motorists safe.
More Like This:
→ Parking Shortage: An Unexpected Problem for Truckers
→ Top 10 States With the Best Roads and Highways