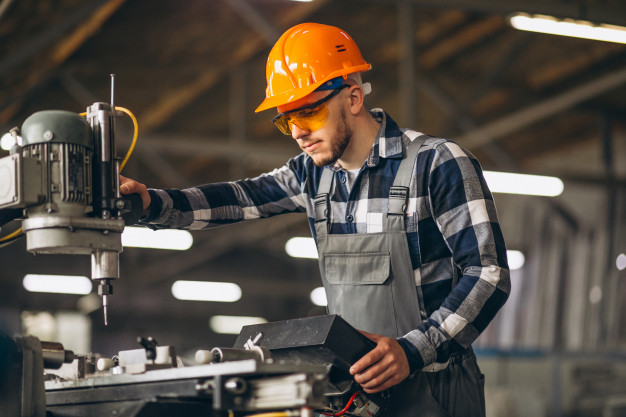 The American people have done their part in helping recognize the importance of truckers and their impact on everyone's quality of life during the coronavirus pandemic. The White House wasted no time making sure that truckers across the country could work the flexible hours required to keep Americans stocked with essential supplies like groceries, fuel, and medical equipment. That was only the beginning of the story, however. While truck drivers have been responsible for critical supplies reaching their required destinations, they're only one part of a very big puzzle that's responsible for keeping thousands of Americans safe during the pandemic.
There have been dozens of quick adaptations that have saved American lives, like Ford taking the steps to produce respirators for COVID patients, Lamborghini shifting to start producing personal protective equipment, or 3M's efforts that have resulted in almost double the output of infection-preventing N95 masks. Here's how transportation and supply chain operations have shifted their focus to continue helping America.
Increased Demand for PPE

A major aspect of the trucking and freight industry is the production and maintenance of vehicles. Ever since the outbreak, new sales have generally been at a standstill, with so many people uncertain about their own financial futures. This means that global demand for things like axles and driveshafts aren't particularly high, which prompted one manufacturer— Dana Inc., to pivot their resources to support something more immediately necessary: protective face shields for medical professionals.
Many medical professionals around the world have reported having to use and re-use personal protective equipment that was only designed for single use, creating a huge uptick in demand for products like N95 face masks, which are known to effectively block common germs from entering through the respiratory system. Plastic face shields, which look a lot like frontal visors, are a good stand-in when N95's can't be located, and At Dana Inc.'s Maumee, Ohio Advanced Manufacturing Center, they've dedicated 10 of their 3-D printers to make parts for face shields while also doing the work to source the other components needed to complete the face shields. The truck manufacturer has been managing to put out around 500 of these masks per week in Maumee, donating them to hospitals in need.
Automotive Companies Joined the Shift
Similar operations have been moving ahead full-steam for popular automakers like Ford and GM, with Ford reporting it shipped over 1 million masks to medical professionals and first responders at the end of April. General Motors have pooled together more than 30 of its engineers, designers, buyers and manufacturing team members to help with product development of the face shields, which includes sourcing materials and equipment, and planning the production process. They expect their plant in Michigan to produce 50,000 masks per day, once the program is fully online.
"The first people we called were those who work with fabric vehicle components," said Karsten Garbe, GM plant director, Global Pre-Production Operations. "In a few days, the company's seat belt and interior trim experts became experts in manufacturing face masks."
Other Challenges Facing the Industry
While the supply of PPE remains critical, it doesn't do much if the supplies don't reach high-infection areas in time. Whenever 3M doubles their output of masks, that means that someone's got to find twice as many trucks to get those masks to the front lines where they can help people. That's posed some serious hurdles for freight companies. Global Logistics have shifted altogether, as consumers all around the world have started buying different products through different vendors, causing widespread disruption to what we would call the standard supply chain in America. This has challenged logistics companies in a serious way, and has put pressure on freight companies to find personnel capable of adapting to changing circumstances rapidly— a survey conducted across 235 companies found that 79% of the respondents worry about recruiting people able to handle the increasing pace of change within the industry. Further, 37% of respondents mentioned lack of leadership as the biggest hurdle to succeeding in a post-COVID world.
Supply Chain Operations Keep Moving Forward
It's taken a lot of work to keep supply chains strong enough to get products like N95 masks and face shields to hospitals far, far away from manufacturing plants in places like Michigan and Ohio. When the pandemic first spread to America, UPS's healthcare division found itself in a unique position to provide support for initiatives that were critical in reducing the virus' spread. In partnership with the Federal Emergency Management Agency and President Trump's coronavirus task force, they became one of the key transporters of vital sanitation equipment and kits used to test the virus. The public and private sector have taken huge steps together in creating new logistics tools that help keep truckers on the road as well.
Learn more about the effects of the pandemic on the transportation industry: