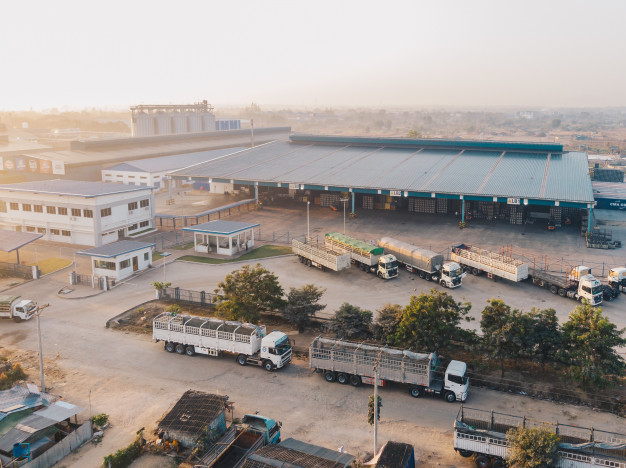 The coronavirus pandemic has already had large, quantifiable impacts on the American economy and transportation industry. Sales of personal automobiles dipped strongly in April and have been slowly bouncing back through May.  Heavy-duty truck manufacturing has been on the decline as well. To state the obvious, few people are flying, and there's still a significantly reduced number who are now renting cars or commuting to work. This has significantly changed cash flow in America. Here's our take on how the economy is functioning currently, and how we expect things to change in the near future.
Expect to See More Trucks and Vans on the Road
Gas and oil are at a historic low, which makes it more likely that we'll see a shift in which vehicles yield the best ROI for different industries. With cost of operation becoming less of a factor, it will likely become more feasible for companies large and small to rely on conventional gas vehicles, rather than saddling the cost of new hybrid technologies. The possibility of increased infrastructure spending in America could also mean more trucks and vans on the road to build that infrastructure.
There May be Fewer Vehicle Manufacturers
According to an article by trucks.com, there's already been existing pressure for the auto and truck manufacturing industry to downsize. Mergers like the one between Fiat Chrysler and Peugeot, and the possible merger between Nissan and Renault could result in less total manufacturers left independent, and less true competition as a result.
The article speculates that a combination of the current economic shock with general changes to consumer behavior and government policies could further encourage consolidation between manufacturers.
Class 8 Sales Might Continue to Dip
April's Class 8 sales in 2020 were half of what they were last year, but that was at a time when uncertainty was particularly high in America as to what the impact of the pandemic would be on the economy, and many American buyers and business owners were unsure of when they'd see financial support from the government and how much that would be. ACT Research has long forecasted tough times ahead for class 8 sales however, and this will have a strong impact on dealerships. As we're currently expecting a prolonged period of lower truck sales, it's expected that some smaller dealerships will lack the capital to adapt their model quickly enough to remain possible.
Logistics Fleets Will Be Everywhere
For almost two months now, much of America has been depending on online retailers to meet their needs, rather than their brick-and-mortar counterparts that haven't been allowed to operate. Digital logistics operations and e-commerce giants such as Amazon and Instacart have had waves of traffic driven in their direction, and this massive shift that could potentially stick to some degree, creating a need for even more local and last-mile transport providers.
New Programs for New Cars?
In 2006, the cash for clunkers program was hugely successful in keeping the transportation industry healthy in the midst of a general recession. Many are calling for a similar program to be launched in 2020, and some analysts are expecting governments and manufacturers to follow through with something similar.
If such a program were instated, the program could encourage auto plant growth, offer safer and more efficient vehicles to the lower end of the income scale, and take plenty of the country's worst polluters off the road.
Supply Chains Will Work Differently
Already we've seen a huge shift in how global supply chains function in relation to the American people, before COVID-19 was even a factor. The trade war with China has been stop and go for years now,  and recently there's been rhetoric from the White House indicating that Chinese-American trade might continue to dwindle. This affects the traffic coming in and out of major American port cities and cargo hubs. To make a long story short, there's going to be more or less work depending on which state you're based in as a trucker, depending on how things settle.
What All This Means for Trucking
Trucking has continued to be supported by the Federal Government since the beginning of the COVID-19 outbreak. There has already been news of large companies like Walmart hiring truckers at phenomenal rates. Insofar as most freight companies have seen a maintenance in demand for their services, or even an increase in some areas, it's expected that the price per mile for truckers will remain high, even after the pandemic ends and businesses reopen. The Wall Street Journal reports that PPM for hiring a big rig is up 12% since March 1st, meaning that you won't have to change jobs to make a little more money in trucking.
In general, these shifts indicate a change in how and where truckers will make a profit, not that profit is set to decrease for truckers on the whole. While there may be rough times for dealerships ahead, there isn't necessarily much indication that they'll do much better or worse than other industries will. 
The trucking industry has been doing well in the short term, despite some challenges. Support from the federal government has kept land freight stable, and truckers logging hours. Now is a great time to enter the trucking industry, so make sure you get help from a financial lender to get started.