How Dealerships Can Boost Their Semi-Truck Sales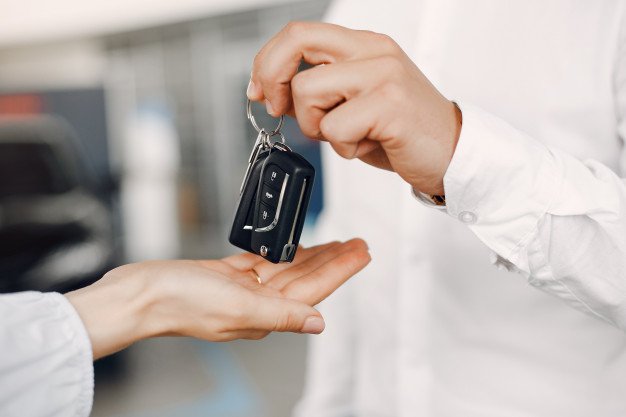 If you're involved with a semi-truck dealership, it might be no surprise to hear that used truck sales are significantly down from trends we've seen in previous years. In fact, the ACT reported that as of December, used semi-truck sales are down about 14 percent from last year. This has led to many reports of inflated inventory in many different dealerships across the United States, resulting in artificially low prices for many sellers out there. 
While this may sound like good news for those aiming to purchase a used truck, it sparks concern for dealerships. This buyers market can be a large hurdle for dealerships to overcome, but one of the main keys to success in this business is tackling industry fluctuations with grace. Here are some potential ideas that you can use to diversify your truck sales and decrease the overstock of used trucks on your lot.
Why Aren't Used Trucks Selling as Well Lately? 
Before we can figure out how to solve the issue, it is important to consider where the dip in sales could be originating from. While the exact reasoning will vary dramatically by specific areas and dealerships, here are some possible reasons you're not selling as many used semis. 
The National Driver Shortage
One of the biggest factors that is likely playing into used truck sales figures is decreased overall sales. There is currently a severe nationwide driver shortage throughout the entire trucking industry. Drivers are retiring at a rate that cannot be replenished by the current number of new drivers making their way into this profession. 
Overall, not as many drivers are entering the industry as would be ideal, and this translates to a lower customer pool for dealerships. Because the customer pool is smaller, this issue also creates an increased competitiveness between different dealerships for limited customers. This type of competition is known to drive prices down and minimize profit. 
New Trucks Are Getting More Popular
Many dealerships have reported that they tend to sell newer trucks rather than used ones. New trucks are becoming increasingly popular, especially with younger drivers. With so many advancements in trucking technology, as well as the rise of autonomous trucking on the horizon, it's often too tempting to resist the call of a shiny new ride that has improved features. 
The demand for new trucks has risen even more severely with the ELD Mandate in full effect. New trucks are often already equipped, or at least more easily altered to meet the demands of the new logging devices. This added convenience and saved upgrade cost is often a big selling point for the consumer. Since this mandate is fairly recent, it will likely be affecting sale distribution for the remainder of 2020. Don't be surprised if the customers on your lot are looker for a fresher model than the stockpile of used semis that you have piling up. 
What Can We Do About This? 
While we can pinpoint a few potential causes of the decrease in used semi sales, fixing the issue is easier said than done. While there will be no magic fix for your used truck sales numbers, there are definitely a few things that you can do to try to encourage a more diverse buying pattern from your customers. 
Increase Efforts for Used Truck Sales 
Increasing the energy and expenses towards lowering your used truck inventory could definitely aid in dwindling the overstock. If you have an allotted budget that is dedicated to advertising and promotional materials, perhaps those funds can be redistributed more effectively. Try gearing your promotional materials towards this effort. Advertise the excellent selection of used trucks that you have. Promote the bonuses of buying a used truck over a new truck. Customers are also always very cost-motivated, so hyping up the affordability of your used trucks will be key. 
Offering Incentives for Used Truck Buyers
If you and your dealership are in a good position to offer certain buying incentives for those looking to buy a used semi, it's smart to do so in this current climate. Financial incentives will likely be the most effective, so if you can offer special pricing or discounts, that could definitely help you move product. Additionally, you can offer certain non-monetary incentives, such as offering a free or discounted service or add-on item. These sorts of things can motivate buyers who might have otherwise not have been interested in purchasing a used semi. 
Diversifying Your Business 
Overall, selling used trucks during a time such as this will be important, even if you're selling enough new trucks to meet your goal numbers. Having a wide variety of sales is good for business in the long term. If you have this type of variety, you are less likely to be hit as hard when the market sways with trends and patterns. 
Here at Mission Financial, we understand the intricacies of this industry. If you need help with any sort of dealership lending, small fleet loans, simple interest inquiries, or add-on coverage, we are here to help.