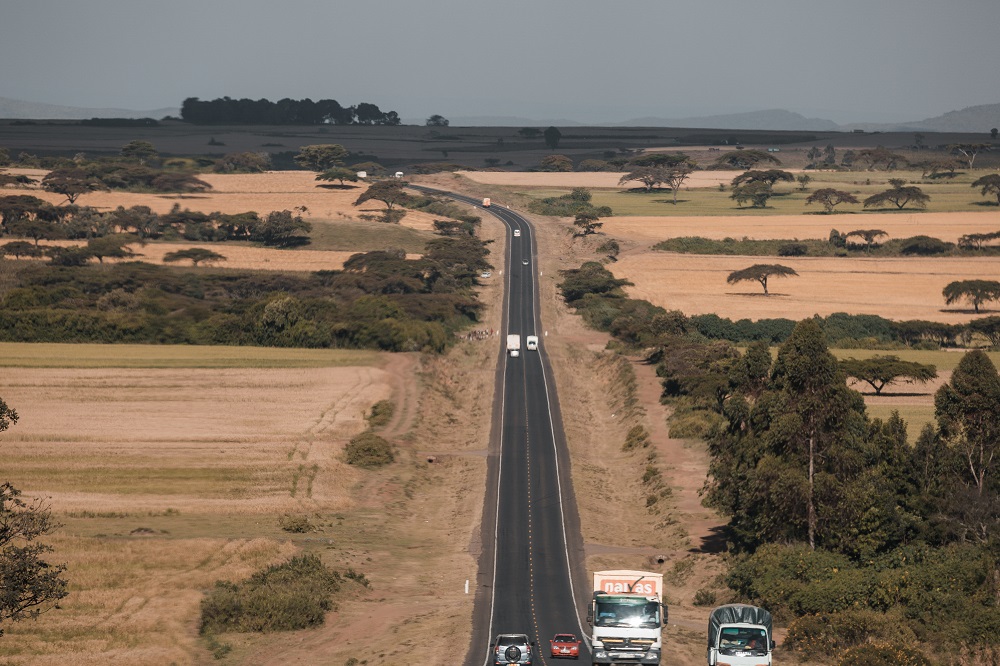 With so many commercial truck insurance providers out there, finding the best policy can be tricky.
When you buy a semi-truck, you must get the right commercial truck coverage for your business needs. The best commercial truck insurance depends on your specific business, vehicle, and scenario.
To help you find the right policy, here are the top 10 commercial truck insurance companies operating right now.
Top Commercial Truck Insurance Companies
Progressive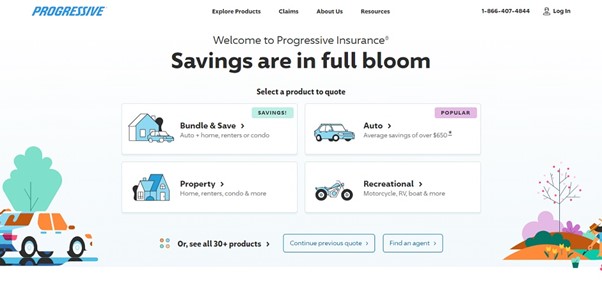 Progressive holds the largest market share of commercial truck insurance companies in the US, making it an easy choice for truck drivers.
This insurance provider is available in all 50 states and offers free state and federal insurance filings. Progressive also offers a wide variety of commercial truck insurance discounts to drivers.
Another one of the main reasons why Progressive is so popular is because their commercial trucking insurance is available to cover a large variety of truck types. No matter what kind of semi-truck business you run, there will be a suitable commercial auto insurance plan available from Progressive.
Sentry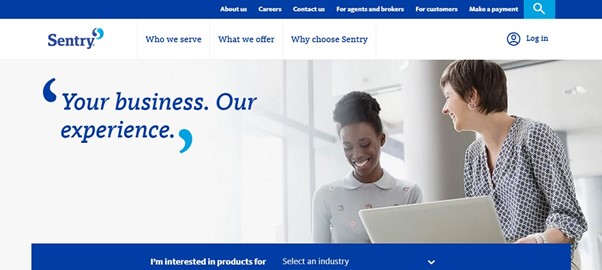 If you're looking for a commercial truck insurance company that focuses on single truck drivers, then Sentry is one of the best options. Unlike other truck insurance companies that focus on coverage for larger businesses and fleets, Sentry's main focus is on individual trucks and drivers.
Their commercial insurance coverage is flexible depending on your vehicle and situation. Sentry is also available in all 50 states and offers more personalized insurance coverage for owner-operators in the trucking industry.
Hartford Trucking Insurance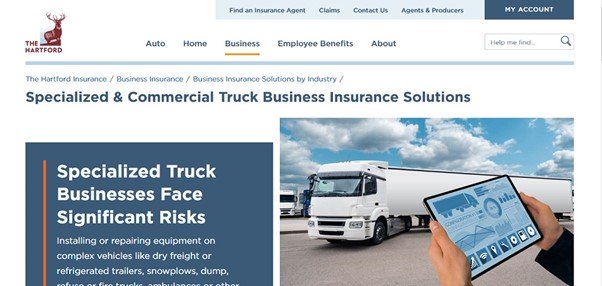 Hartford is another one of the most popular commercial truck insurance companies available across all 50 states. Whether you're an owner-operator or manage a large fleet, Hartford offers relevant insurance coverage for your needs.
Compared to other commercial truck insurance providers, Hartford offers some of the best discounts and complimentary coverages. They also provide special risk engineering services for fleets, which is a useful option for any larger trucking company.
While owner-operators can use Hartford, the company's multi-vehicle truck insurance policies are the most popular.
State Farm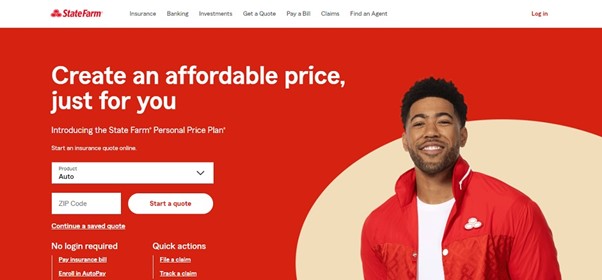 State Farm is consistently recognized as one of the top 10 commercial truck insurance companies thanks to its high level of customer service.
The company's commercial truck insurance premiums are reasonable, and they offer various packages for individual owner-operators or fleet vehicles. State Farm's commercial truck insurance is also available in all 50 states.
While State Farm offers good coverage to commercial truck drivers, their main differentiator is their consistently strong consumer satisfaction ratings.
CoverWallet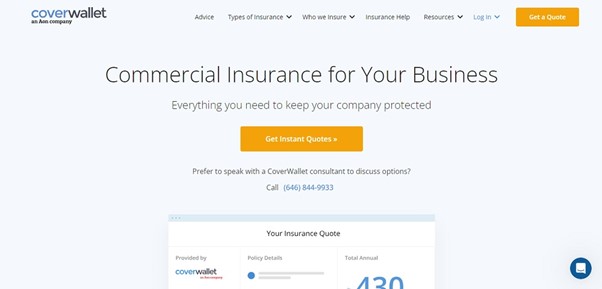 Technically, CoverWallet is not one of the top 10 commercial truck insurance companies because it's an aggregator. However, if you're looking for the best commercial truck insurance deal, then CoverWallet is one of the best places to find it.
You can use CoverWallet to compare commercial truck insurance costs, features, and coverage options across multiple premiums with instant quotes. The platform also offers comprehensive coverage options for owner-operators with bad credit history.
If you're looking to purchase commercial truck insurance for any type of vehicle or business, then CoverWallet is a great place to start your journey.
Chubb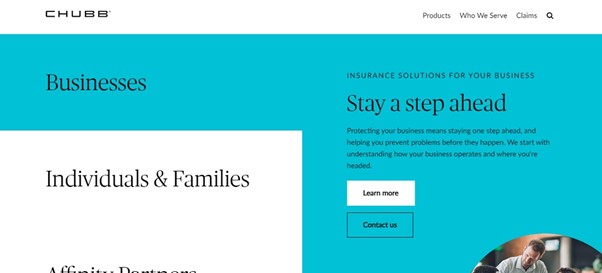 When it comes to commercial truck insurance in the US, Chubb is a market-leading name.
Chubb offers business insurance to all kinds of industries and business sizes, including a range of commercial trucking insurance policies. This includes truck insurance, motor truck cargo insurance, non-trucking liability coverage, and more.
Chubb has a large network of offices across the US, and its commercial truck insurance protects anyone from individual owner-operators to large fleets. Their flexible policies and premiums can be tailored to any trucking business.
Nationwide Insurance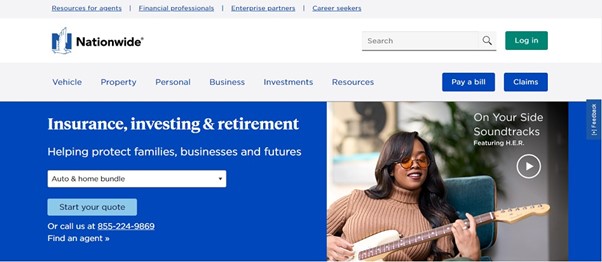 As their name suggests, Nationwide Insurance is a top choice if you want comprehensive coverage across all 50 states.
Nationwide is one of the most popular commercial truck insurance companies thanks to being one of the most well-known personal and business insurance providers in the US. Unfortunately, this does mean that their commercial trucking insurance prices can be on the higher side.
However. Nationwide offers a wide range of policies for owner-operators and large fleets. You can access motor truck cargo insurance, commercial auto insurance, and semi-truck insurance for vehicles of all types and sizes. Coverage options are flexible and can include various discounts.
Berkshire Hathaway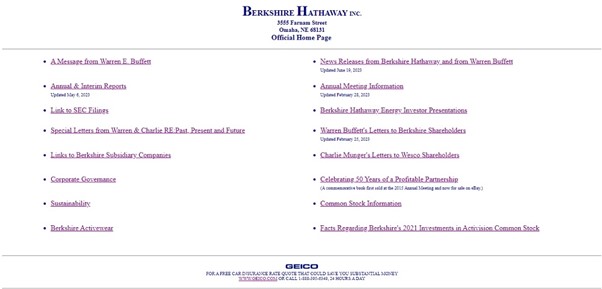 Berkshire Hathaway offers truck insurance coverage through GEICO, biBERK, and THREE. These insurance companies are not as large as others, but they all offer a good range of commercial truck insurance and business insurance for companies of all sizes and types.
Berkshire Hathaway's various insurance companies offer good policies for specific types of trucking businesses. This ranges from low-cost auto insurance to commercial insurance for businesses with specific needs.
Whether you're looking for rental reimbursement policies, motor truck cargo insurance, non-trucking liability coverage, insurance that offers medical payments, or just straightforward coverage for commercial vehicles, BH's subsidiaries will have a solution for you.
Farmers Insurance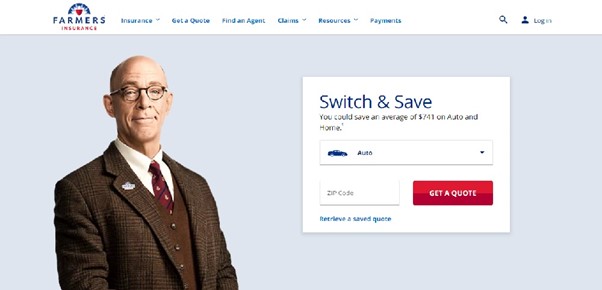 Farmers Insurance does not offer the most extensive policies compared to other trucking insurance companies. However, the company is straightforward and transparent with its policies and offers good value for money.
Farmers Insurance is also known for its fast claims settlement process and attractive discounts for responsible drivers.
Allstate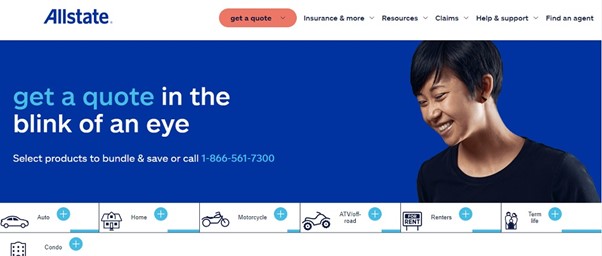 If you're after affordable insurance policies, then Allstate is certainly one of the top 10 commercial truck insurance companies out there. The company offers a wide range of commercial truck insurance policies and is known for its excellent customer service and claims processes.
Allstate also offers flexible commercial insurance coverage to match the specific needs of owner-operators or large fleets of commercial trucks.
Conclusion
We chose this list of the top 10 commercial truck insurance companies based on their variety of policies and coverage options available.
Whether you're an individual with a semi-truck or operate a large commercial fleet, these truck insurance companies will offer a policy that works for your scenario.
Always compare quotes and shop around when choosing commercial truck insurance. This will help you get the best policy, premiums, and coverage for your trucking business needs.
If you're looking to purchase a commercial truck, then you'll also need to work with the right truck financing provider. At Mission Financial, we help everyone gain financing to match their needs – regardless of whether you have bad credit. Get in touch if you're ready to buy your dream truck.