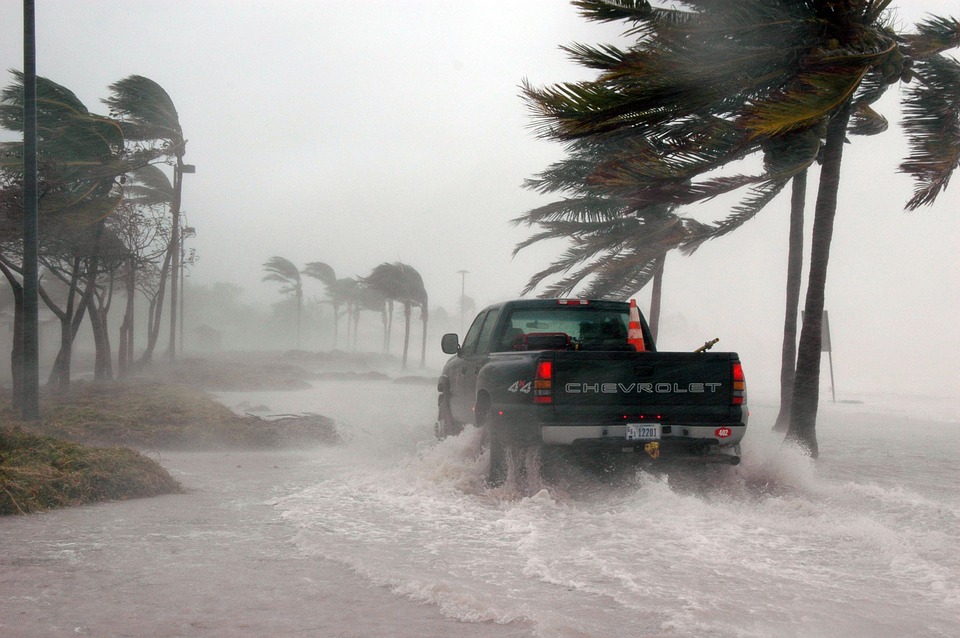 This year, hurricane season rocked the coast as we've grown to expect. This September, Hurricane Florence swept the Carolinas at a category 4, leaving destruction in its wake. When natural disasters arise, our focus shifts to families in need. When survivors need supplies, semi trucks are pulled from regular circulation to deliver aid to those in need. Many truck drivers and members of the commercial vehicle workforce may be wondering what this means—and how hurricane season influences the freight industry.
FEMA and Freight Load Demand
Mandatory evacuation is closely linked to the commercial transportation industry during a hurricane. In order to support the traffic flow associated with mandatory evacuation, some major highways usually need to be reversed. Simultaneously, September begins a busy season for the commercial transportation industry in preparation for higher consumer spending during the holidays. During emergencies, FEMA pulls trucking capacity from all over the country for help delivering supplies. Tight seasonal capacity compounded by the demand for capacity in an emergency has the power to affect the flow of goods nationwide. FEMA can even pay truckers competitive rates to incentivize help to affected areas quickly.
Considering that truck drivers today are already in great demand, it's easy to see that a large storm carries implications for the efficacy of the freight industry. According to Dial-A-Truck, or DAT, the freight market is affected in three key stages during a natural disaster: before, during and after.
Before the storm hits, FEMA might increase demand for loads to be transported out of the storm's path of destruction. During the storm volume will drastically decrease due to unsafe road conditions and closed roads. After the hurricane, FEMA will call for emergency freight, often posted on the DAT Load Boards.
The aftermath of a hurricane prevents trucks from safely returning to the road. Practically speaking, flooded roads, downed trees, and damaged infrastructure slow drivers ability to meet the demands waiting for them. For example, in 2017 following Hurricane Harvey, the number of freight loads nationally dropped 10%. Because Houston is a major city and transportation/freight hub, the potential effects on the industry were amplified. Freight loads out of Houston immediately following the storm fell 72%.
What This Means Today
Hurricane Florence affected the Carolinas including Charleston this September with winds strong enough to cause widespread power outages and uprooted trees. Large sections of I-95 and US Route 70 were flooded for days following the storm, and the North Carolina Department of Transportation instructed all drivers to avoid driving in the state completely. Recommended detours included routes through Tennessee and Virginia. While parts of major highways were cleared for use just ten days later, hundreds of other roads in North Carolina stayed down.
After a hurricane, floods can also damage warehouses and fulfillment centers, preventing drivers from returning to work. Days can translate into weeks when goods start to back up and overflow other centers. For some time after the storm, many shipments in and out of the area could be allocated to rebuilding damage. So how does the backup influence market prices?
Price Increases
Price increases are normal after a natural disaster. This has to do with the relationship between supply and demand. After an initial dip, demand increases following hurricane season, but supply can still be stifled. For example, according to the DAT Trendlines, load to truck ratios increased for van, reefer and flatbed equipment types in the week following Hurricane Florence. National average rates slipped in the week following the hurricane as well. Spot market loads have increased 2.9%  and spot market capacity has increased 1.4%. Following Hurricane Katrina, for example, spot rates rose 7 percentage points for a solid five month stretch.
After a hurricane, it's also common for gas and food prices to increase. Following hurricane Florence in September, fuel prices are up .3%. This is mild compared to the influence of Hurricane Harvey, which made landfall in Texas last year. Because Texas is a major U.S. petroleum production site, the impact was significant. 14 refineries shut down as a result of hurricane damage. Gas prices nationally after Hurricane Harvey rose a whopping 15% according to CNN. Luckily, Hurricane Florence has made less impact on gas prices. This translates to good news for the trucking industry.
Positive Outlook
Ultimately, the commercial transportation industry is resilient. Following a hurricane or natural disaster, supplying relief and supplies to those in need takes priority.Our hearts go out to everyone affected by Hurricane Florence this September. To keep you on the road, remember that a semi truck repair loan could help you cover the cost of damages caused to your truck in the event of an emergency. To learn more about your options, visit https://www.missionfinancialservices.net today.