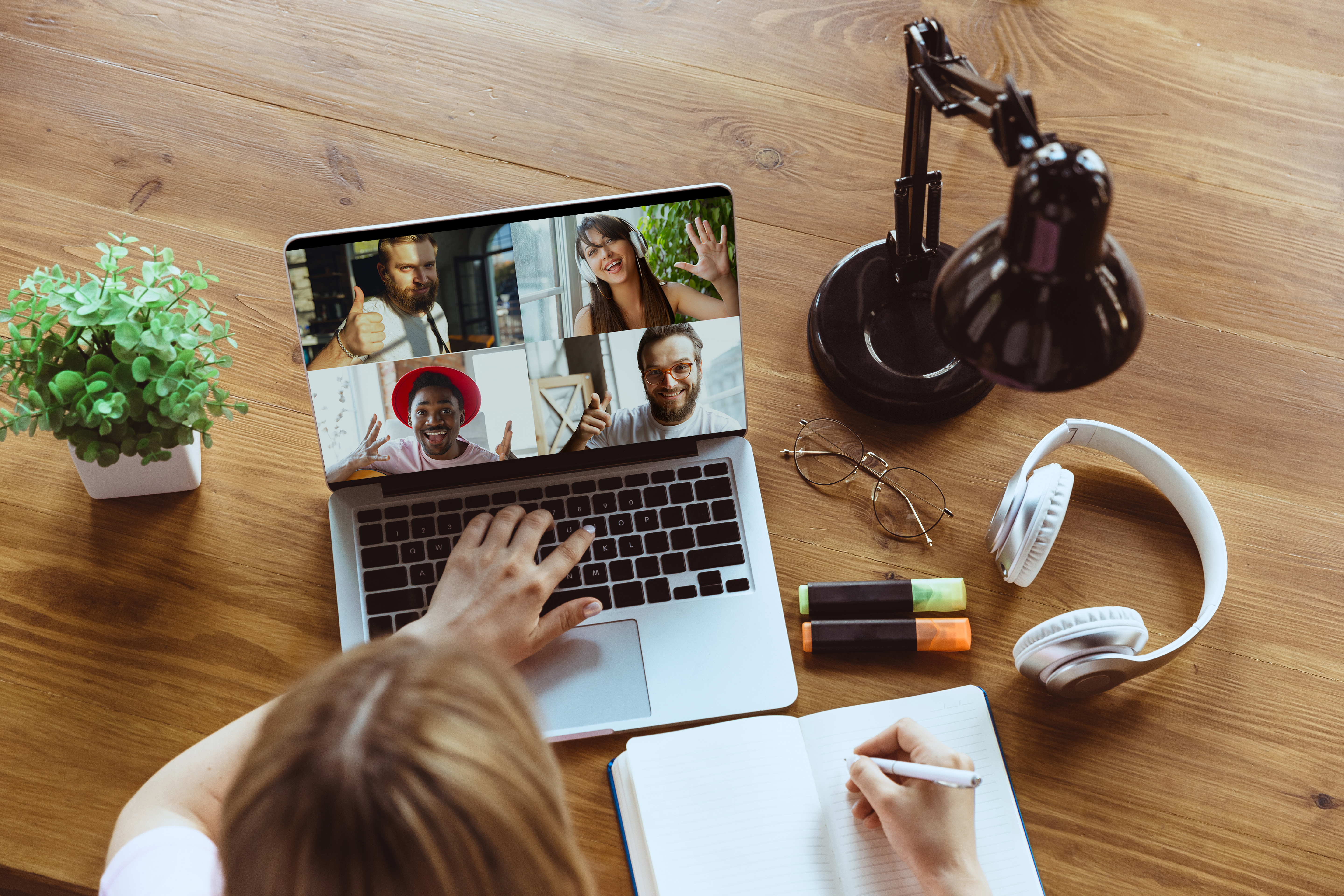 COVID-19 changed just about every aspect of American society, including our work lives. Earlier this year, many offices and places of business transitioned to a remote work structure with a majority of employees working out of their homes. One of the results of this change is some people no longer have a daily commute. The initial lack of commuters on the road drastically impacted traffic patterns and the transportation industry as a whole. While traffic patterns are increasing again, the transition continues to impact truckers—who are now in higher demand. Keep reading to find out exactly how remote work impacts traffic patterns, demand, and the day-to-day lives of owners/operators.
Truckers Have the Roads to Themselves
While some U.S. cities are seeing lower traffic levels—a decrease by up to 63%—trucking continues to be steady. The pandemic increased trucking activity and boosted cargo volumes since the shift in March. For truckers, large chunks of time can be spent battling gruesome traffic, drastically lowering the productivity of the entire supply chain. In 2016, the American Transportation Research Institute determined an estimated $74.5 billion in excess operating costs could be blamed on heavy traffic. This impressive figure speaks to the extent to which traffic determines the effectiveness of the entire supply chain.
Peak traffic hours in the mornings and evenings can almost entirely be contributed to commuters. Without them, those hours don't bring the same congestion. Trucking companies used to have to completely change their routes in order to avoid high traffic areas. Many companies even planned the locations of their facilities in order to avoid trucks having to cross through metropolitan hubs. With lighter traffic than usual in some areas, many truckers can now take more direct routes and get to their destinations much faster.
Less Traffic Equals Less Liability
Having fewer drivers on the road makes traveling safer for owners/operators. By having fewer cars on the road, there is a smaller margin of error when it comes to accidents and collisions. Busy roads and traffic have been linked to increased rates of reported low-speed accidents. A study conducted by the Department of Transportation in the state of Maryland confirmed a positive correlation in the frequency and severity of collisions in high congestion lanes. When there are more cars on the road, it adds an elevated level of unpredictability. When accidents do occur in heavy traffic, that collision is much more likely to reverberate and cause pile-ups.
Streamlining the Supply Chain
The work-from-home structure also necessitates additional supplies. Since people are in their homes all day, they're using delivery services more frequently, thus boosting business for truckers. Because of this increase in demand, trucking companies are rapidly adapting to make it all work. As mentioned earlier, many owners/operators are trying to plan routes for more direct travel. Additionally, warehouse reconfiguration allows truckers to spend less time at inventory facilities, and more time getting everyone the supplies they need to thrive from home.
Getting Back to "Normal"
Studies by StreetLight Data note that traffic is returning to its previous levels, particularly in rural areas, at a quicker pace than originally expected. As more motorists return to their daily commute, truckers might see a return to pre-COVID conditions. Fortunately, the transportation industry as a whole has evolved during this period. Even after traffic picks back up, the industry has found new and creative solutions—such as redesigned routes, streamlined loading procedures, and overall supply chain optimization—to make the entire supply chain more efficient and profitable. Additionally, as the disruption continues, more and more people will remain in their homes, amplifying the demand.
While traffic may be starting to increase again, getting up to 90% of the pre-pandemic levels, most metropolitan areas are still reporting lower congestion rates. The advancements made during this new period will have ripple effects that remain far past this period of uncertainty.
Going forward, many companies are discovering that remote work is productive, and as everyone settles into working from home, it might remain that way. If working from home becomes the new standard, the benefits it's had for the transportation industry can be further capitalized upon in the months, and possibly years, to come.
Mission Financial is your all-in-one resource for trucking financing and industry news. Check out our comprehensive blog for updates on the transportation industry.