What Truck Drivers Should Expect This Spring As the Coronavirus Spreads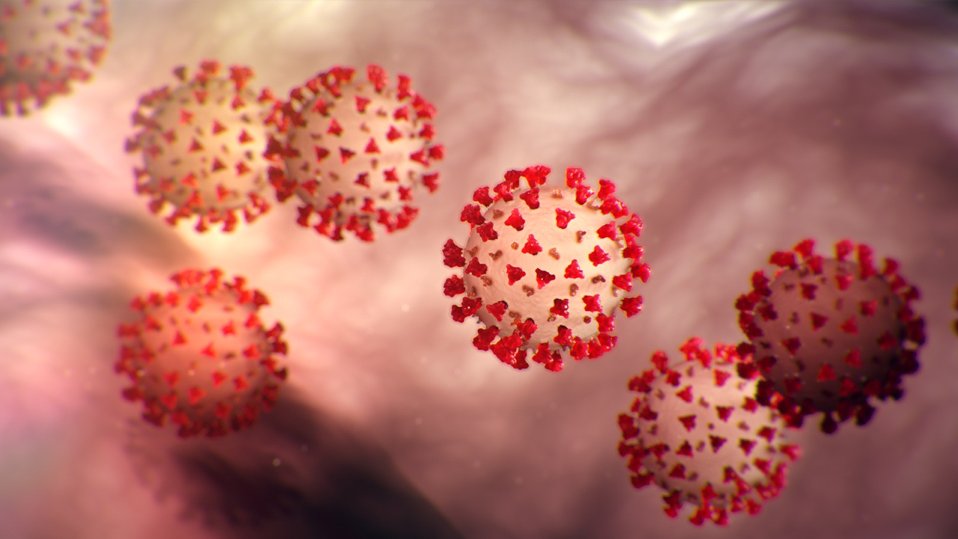 The infection rate of Coronavirus, also known as COVID-19, is continuing to increase in countries around the world. Some experts claim that America's trajectory of infection is in-line with Italy's, which indicates that the overall number of infections will continue to increase into the coming months. Currently, there's a high level of general alarm for members of the service and restaurant industry, as the White House has delivered specific instruction to the American people to work from home whenever possible, avoid social gatherings, and avoid going outside. The U.S. treasury is considering sending every adult American a check in the mail to help tide them over during these difficult times – and the trucking and freight industry have also seen some recent government intervention.
Government Declares Truckers are Essential to the Economy
There's been concern for the trucking industry specifically, and a level of attention that generally bodes well for freight companies and owner/operators. The U.S. government has recognized that now more than ever, it is absolutely crucial for semi-truck drivers to be able to stay on-the-job during the outbreak of COVID-19, so that food, medical supplies and equipment, and other necessities can be readily replenished in areas across the country.
President Trump has relaxed trucking regulations in response to this need, rolling back a law that's been in place since 1938, which disallows truck drivers from working more than 11 hours per any 14 hour work period. After that period, truckers are required by law to take a break for at least 10 hours. This keeps the total number of hours a trucker is allowed to be on the road at 11 hours per day maximum. With this law no longer being in effect, truck drivers are able to manage their own schedules more freely should their carrier companies oblige them, of course. If you're an independent owner-operator, this puts a lot more of the safety precautions associated with truck driving on your own personal judgement, which makes it vital to operate responsibly during this time.
Truck Drivers and the Risk of Infection
According to an article by Business Insider, truck drivers are in a unique position as to how they should follow the White House guidelines for work moving forward. Truck drivers are not in a position to work from home and are often forced to come into contact with other individuals when they purchase food or enter a rest stop. Truck drivers rely on foodservice employees and custodians around the country to ensure that the services they require to move products across the country are infection-free.
Truck drivers are at increased risk compared to the average American according to a 2014 study that claims up to 38% of truck drivers do not have health insurance. The article also cited studies that found long-haul truckers to smoke cigarettes at a higher rate than most Americans, which has the potential to exacerbate coronavirus symptoms according to Epidemiologist Saskia Popescu, who practices at the Honor Health medical group in Arizona. The FMCSA has estimated that the government's decision to relax trucking regulations will result in $274 million in savings for the U.S. economy, but it's difficult to say whether those savings may be offset by semi-truck operators contracting COVID-19 at an increased or decreased rate than the general population.
Businesses are Working to Keep Truckers Safe
Freight companies and companies that manage rest stops have been outspoken in their role of reducing infection. Walmart has been circulating information to their drivers, urging them to take proper steps to keep their hands and cabs clean of infection. Pilot offered in a statement to Overdrive, that they are reinforcing proper cleaning procedures and sanitation methods, saying "Additionally, we have hand sanitizer dispensers for public use near the restrooms at our locations and working closely with our suppliers on inventory contingency plans. We will continue to follow the advice of global and local health authorities as the situation evolves and take preventative measures as necessary."
If you're an owner operator running familiar routes, it may be worth investigating whether your favorite dining establishment or rest stop has issued a statement for how they're planning to adapt to the coronavirus update. Many businesses are moving their business models towards transactions that don't involve human contact, and those services can be helpful for reducing your own risk of infection when you're on the road.
What Will Trucking Look Like through the Spring?
There have already been strong movements to keep the trucking industry virile during this time of change in America. It's vital for freight companies to maintain operation in some degree, so that food service providers, manufacturers, and hospitals can continue to operate at an appropriate efficiency level. One of trucking's most powerful lobbying groups, the ATA, has recently requested provisions for the industry, and it's likely that the executive branch will continue to adjust trucking regulations in the short term to keep the industry healthy. There's currently a national driver shortage in America, which means that truck drivers are one of the few labor areas that could see increased demand during the outbreak
How to Maintain Healthy Driving Practices
Some news outlets have offered advice on how to stay safe during the outbreak, which can be useful resources, but it's always best to refer directly to the CDC, World Health Organization or your Government's official correspondence about the Coronavirus when making changes that affect your lifestyle. If you're lucky enough to be driving an EV vehicle, there's a good chance you'll cut down your risk of exposure. Being extra cautious during fuel up times, or finding ways to decrease fuel consumption can be a great way to reduce stress and keep yourself healthy as well. Contact us with any questions you might have regarding how to be successful as an owner-operator, and make sure to browse our news section for the outlook of long-haul trucking in 2020. Thank you to all of you brave, hardworking truckers out on the road!