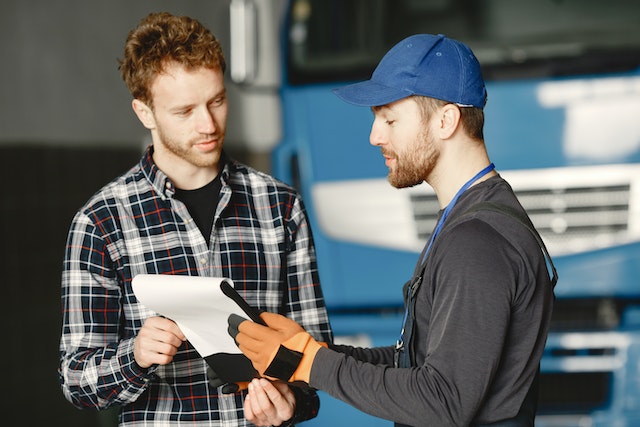 If you're looking for commercial truck tire financing solutions, you've come to the right place!
We'll show you how to finance commercial truck tires in different ways, step by step.
Whether you're looking to buy new tires or get financing for repairs and maintenance, we've got you covered.
After reading this article, you'll no longer have to miss work and lose your income due to truck tire issues (or any other commercial vehicle problems)!
Most of the semi-truck tire financing options below also cater to future repairs and maintenance needs.
How Long Do Truck Tires Last?
There is no direct answer to this question. It depends on various factors, including:
Terrain: Rough terrains lead to more friction, which wears out truck tires faster.
Weather conditions: Extreme weather conditions like summer affect the longevity of commercial truck tires.
Design and technology: Some tires have in-built features that make them last longer than others.
Driving habits: Some driving habits, like lead foot driving, wear out commercial truck tires faster than others.
Generally, experts estimate that most tires can last about three to five years if you put in around 12 000 to 15 000 miles annually. You might want to inspect your tires regularly if you cover more miles than this.
Frequent tire inspection helps you promote tire safety and prevent sudden tire failure. Your long trips become safer this way!
Commercial Truck Tire Financing
Some of the most common commercial truck tire financing options include:
Commercial Truck Tire Credit Card
A commercial truck tire credit card comes with a direct line of credit. It helps with unexpected and routine tire fixes, repair services, and other bumps during long hauls.
Many truck drivers prefer this financing option because it makes life on the road easier. You can use the card with various service providers.
Having a dedicated line of credit creates financial security for your business. You can buy the right tires for your fleet whenever you need them. Some examples of tires you can buy with a credit line include farm tires, commercial tires, and industrial tires.
Commercial Vehicle Repair Loans
Commercial vehicle repair loans cover various vehicle repairs, tire problems included. This article about the most common truck problems explains what commercial vehicle repair loans cover.
In some cases, you'll need to fill in and submit three forms for the lender you choose to work with. Simply follow these three steps.
Step 1
Complete the credit application form by providing:
Contact information.
Income specifications.
Information on your past and present employers.
Information on any previous financing.
Step 2
Fill in a vehicle spec sheet to outline details about your vehicle. You must provide accurate info about your vehicle:
Model.
Make.
Vehicle identification number.
Engine.
Transmission type.
Mileage.
The information you provide at this step will help determine the best loan to match your needs.
Step 3
Complete a sales order indicating your vehicle's selling price, including all the taxes and fees you paid to get it.
Once you complete all three steps, submit your application and await approval to get your loan!
Lease To Own Programs
Lease-to-own programs are exclusively for making purchases. These employ a buy now, pay later payment strategy. You must purchase the item on lease terms and make regular payments to pay for it.
You'll own the item as soon as you finish paying for it. The payments can be weekly or monthly payments made directly from your bank account.
Most lease-to-own programs are straightforward. You only need to apply for commercial truck tire financing or leasing when buying tires before checkout.
The entire process involves five simple steps:
Search for your new tires from selected brands.
Add them to your shopping cart.
Choose the place of delivery.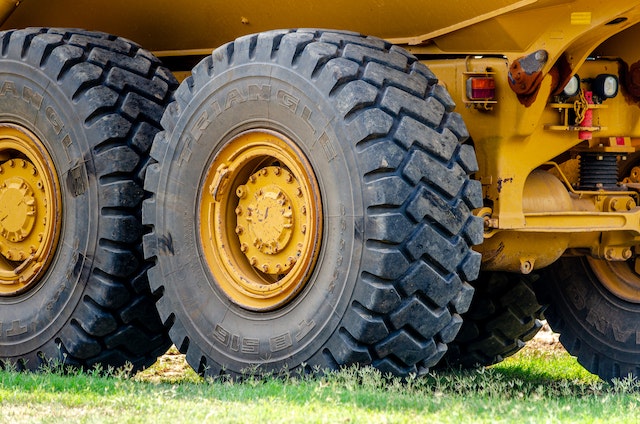 Apply for your tire financing or leasing option. The application process involves creating an account and completing a no-credit required lease application. You'll receive a response within seconds so you can proceed to checkout.
Finish the buying process and wait for your delivery at the location you picked in step 3.
Is It Hard To Finance Truck Tires?
It doesn't have to be! There are several solutions for financing commercial truck tires on credit. Most of them have simple payment options. You also enjoy various credit card benefits such as:
Promotional financing: Financing commercial tires gets cheaper with promotional financing. You may make a purchase and pay the purchase balance following a payment schedule within a certain period. Lenders defer the interest. If you're late on your monthly payments, or fail to finish paying the purchase balance within the specified period, they charge interest from the purchase date.
Low monthly payments: Most lenders set minimum monthly payments, taking into account your budget and pay dates. So, you can benefit from their deferred interest arrangement.
Fast application process: Almost all lenders ensure the application process is simple and seamless. One great option is Mission Financial Services. This company offers several other alternatives to cover the cost of truck repairs.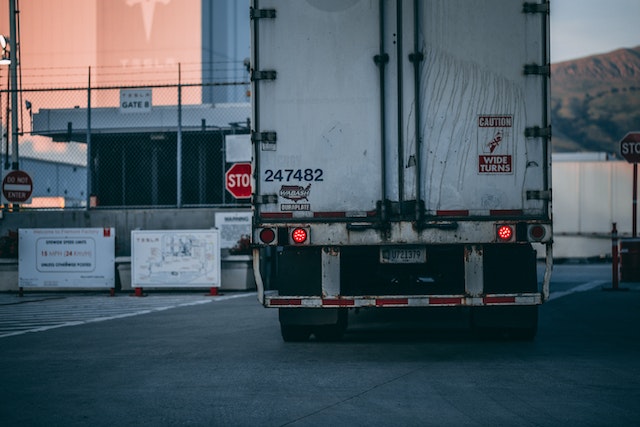 Final Thoughts
As we've seen, there are several commercial truck tire financing options.
Most of them are flexible. They'll help you afford a range of repair and maintenance services to keep your business rolling.
Others, like the lease-to-own programs, are better for making purchases only. They make the process of buying tires hassle-free.
Always define your commercial truck tire financing needs first to select the best option!