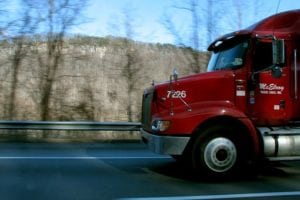 If you're a veteran of the open road, you probably know as an owner-operator just how expensive it is to maintain a semi truck. But how exactly does that cost break down? It's no secret that truck driving can be a lucrative career. But how do the costs of repair maintenance compare to average income, and what are your options to cover repairs if you don't have the cash up front?
Today, a successful commercial truck driver according to CNN can make a median annual wage of $73,000 working for a privately owned fleet (such as Wal Mart). According to the Labor Department, the median salary for all truck drivers is around $40,000 a year. However, trucker wages have been steadily increasing alongside a national shortage of commercial vehicle drivers. The demand for more drivers has influenced private fleet owners in particular to offer more enticing benefits and gains. Truck driving is also a sustainable career, with the median age for drivers landing at 49 years old, slightly higher than the median age for all American workers (42).
With all the financial opportunities and benefits that lie in the commercial transportation  industry, the costs of operation can still add up. Operating a commercial vehicle is expensive, and can cost up to $180,000 on a yearly basis by some estimates. Diesel fuel alone is one of the largest expenses, with semi trucks requiring up to 20,500 gallons a year in standard use. This equates to $70,000 of diesel fuel per year! This is 39% of total operating cost, or $0.54 per mile. If you operate a small fleet as a business owner, you're especially attuned to these costs.  
Most importantly, year truck maintenance and repairs are estimated to cost around $15,000 annually. Common issues include air/line hoses, alternators, wiring, and brake repairs. Additionally, annual tire expenses can run around $4,000 a year to replace 16 out of 18 tires on an 18 wheeler. So what happens when you run into trouble and need cash to finance inevitable semi truck repairs or maintenance? Commercial vehicle lenders provide a range of financing options.
1. Commercial Vehicle Title Loans
Commercial vehicle title loans can function as a means toward cash for repairs. You can utilize commercial lending for title loans when you own your semi truck and want to use that capital for a loan to cover the expense of repairs. When you take out a title loan, the lender holds your title as collateral for your loan. You make payments to buy your title back and regain ownership. The terms of your loan may depend on the value of your truck as well as your overall credit. You may also be able to approximately determine the your monthly payments and down payment using a loan calculator, or even a commercial loan calculator. While these tools are not definitive, they could help put your finances in perspective. As you consider your options, note that many commercial vehicle financing companies offer commercial truck title loans as well.
2. Refinancing
If you already have a commercial vehicle loan but need fast cash for repairs, you may consider refinancing your loan. If you're refinancing, you're already familiar with commercial truck financing, but you may not realize that refinancing could help reduce your monthly payments and save you money. You can use the money you save monthly towards the repairs your semi truck needs. Refinancing can help you direct money toward the demands of your business including tires, regular maintenance and repairs.
3. Personal Loans
It might be tempting to pursue a personal loan when your truck needs repairs and you're short on funds. However, commercial vehicle loans for bad credit are readily available. Commercial vehicle loan rates can be slightly higher, but are usually more flexible on issues like bad credit or child support issues. Factors like established credit, collateral, a history of payments on a semi truck or home, and a clean record of bankruptcy or repossession will improve your rates on a semi truck repair loan. If you decide to pursue a personal loan, know that a credit check will be a part of that process. Personal collateral as well as business collateral can be useful when you're trying to obtain any type of loan.
4. Commercial Vehicle Repair Loan
Many lenders offer loans tailored to your truck repair needs. Repairs on one semi truck can frequently run between $10,000 and $20,000. When you work in the commercial transportation industry, you know that every day you're off the road is a day of revenue or income lost. Many lenders have flexible requirements to qualify for a truck repair loan, and offer loans for less experienced drivers or drivers with bad credit.
If you've run into some trouble with your semi truck and need options fast, don't hesitate. You can finance your repairs to get back on the road and continue earning your living. Consider refinancing, a title loan, a commercial vehicle repair loan, or a personal loan when you're at a crossroads.