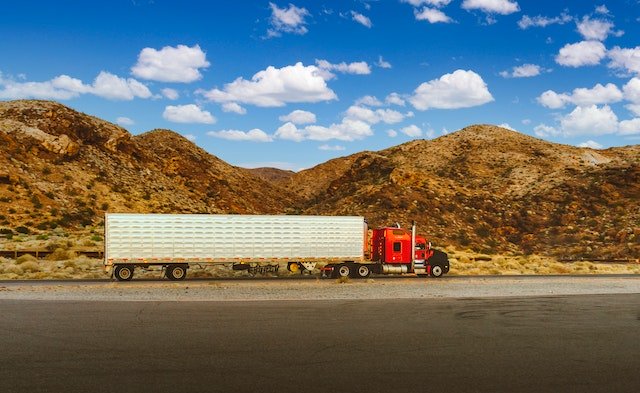 Have you ever wondered, "Can I drive a semi-truck without CDL?"
Many beginners and truck-driving enthusiasts ask this question hoping for a straightforward answer.
There are several misunderstandings surrounding this topic. This is due to the varying state laws on issuing and using a commercial driver's license (CDL).
Let's discuss this question in detail to help you understand the subject. We'll also explain how to get a CDL license. So, when the time is right, you can land truck-driving jobs with ease!
Can I Drive A Semi Truck Without CDL? When?
The short answer is yes, you can. However, it's not as simple as it sounds.
Driving a semi-truck without CDL is legal under specific circumstances. Some include those listed below.
Driving Within The Confines Of Your Private Property
You don't need a CDL license to drive semis or any other truck inside your property.
You can drive different types of trucks, like warehouse trucks, dump trucks, delivery trucks, and straight trucks, without a CDL this way.
But, things change when you get out on a public road. You'll almost always need a CDL to drive semis on a public road unless you operate the truck for personal use.
Driving For Personal Use
This point can be confusing if you're trying to answer the question, "Can I drive a semi-truck without a CDL?"
What does driving a semi for personal or commercial use mean, and how does it determine the license you need?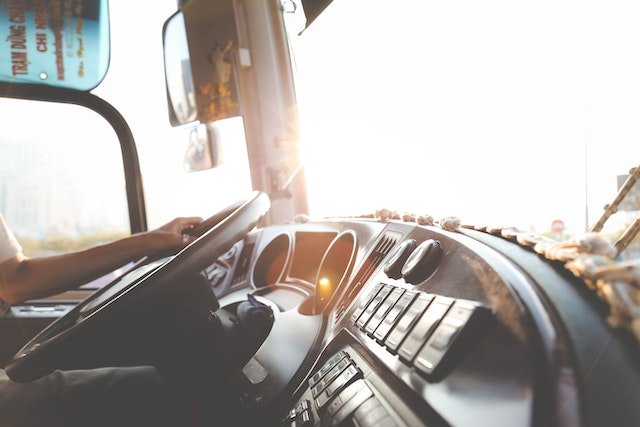 Basically, if your vehicle qualifies as a commercial motor vehicle and you operate it for commerce, you need a CDL. This is a mandatory requirement by the Federal Motor Carrier Safety Administration (FMCSA).
If your vehicle qualifies as a commercial vehicle, and you use it non-commercially, you can drive it without a CDL. You'll still require a valid license, but it doesn't have to be a commercial driver's license (CDL).
So, based on FMCSA, what does commerce mean?
FMCSA defines commerce as any transportation, trade, or traffic within or across state lines. It is also any transportation, trade, or traffic that affects transportation, trade, or traffic between different points intra- and interstate.
Going by this broad definition, you can tell that there is no clear distinction between using semi-trucks as personal vehicles and for commercial purposes.
Sometimes, what seems like personal use may turn out to be commercial.
Personal Use Versus Commercial Use
A good example is driving an empty truck across states for repair or maintenance. It may appear as personal use, but it counts as interstate commerce.
You'll need a CDL for such a trip. If you're caught driving without a CDL license, you could face legal action.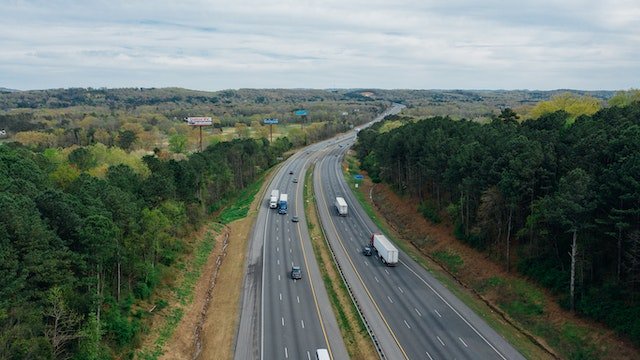 Ensure that your truck's Gross Vehicle Weight Rating (GVWR), or combined gross weight, doesn't exceed 26 000 lbs. On weight, it doesn't matter whether you operate the truck for personal or commercial purposes. The truck's gross weight must be 26 000 lbs. or less for you to drive without a CDL.
It's worth noting that a driver can qualify for a CDL exemption if they fall under specific categories laid out by their state law. We call these drivers non-CDL drivers.
CDL Exemptions
You can drive a semi without a commercial license if you qualify as a non-CDL driver. Be sure to check the law of the state you're in, and ensure you have the right qualifications for CDL exemptions.
State laws vary, and different states offer various exemptions for a CDL. In Florida, for instance, some CDL exemptions include:
Military personnel driving commercial vehicles for military purposes.
Authorized emergency vehicle drivers.
Drivers of recreational vehicles.
Penalties For Driving Semi-Trucks Without A CDL
Driving commercial vehicles without a valid CDL can lead to major penalties. These penalties vary from state to state. Let's discuss these.
License Suspension: This is one of the most common penalties for driving without a CDL illegally. The suspension may last between one and ten years, depending on your situation.
Criminal Charges: You may face criminal charges under certain circumstances. For instance, if an accident happened.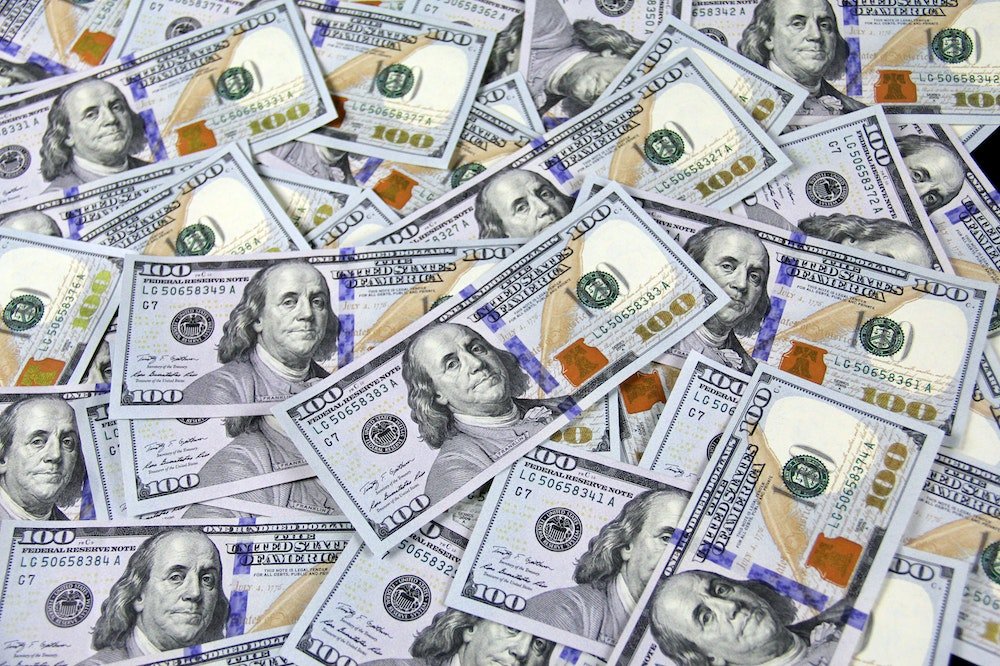 Fines: Fines for CDL violations are hefty. You can pay thousands of dollars depending on your state's laws. The company you work for can also pay more than $10 000 in fines if they knowingly let you drive a semi without the required license.
Job loss: A CDL is a minimum requirement for most trucking companies. If you lie about having one, and the company you work for finds out later, you may lose your job.
How To Get A CDL
In most states, getting CDL licenses is straightforward. But there are several CDL requirements you must meet. We've summarized the entire process below to help you get your license stress-free.
Step 1: Submit CDL Application
The minimum age requirement to apply for a CDL is 18 years. However, you must first complete the FMCSA driver training before you make your application if you want to get a class A or class B CDL license.
Get this training from an FMCSA-approved driving school or training provider.
Step 2: Identity Verification
You must verify your identity and provide the required proof of address indicating that you're a resident of the US and a specific state.
Different states may ask for different documents, but verifying your social security number is common in most states.
Step 3: Health Examination
For this step, you must provide two valid medical forms and pass a vision test. These forms include a medical examination report and a medical examiner's certificate.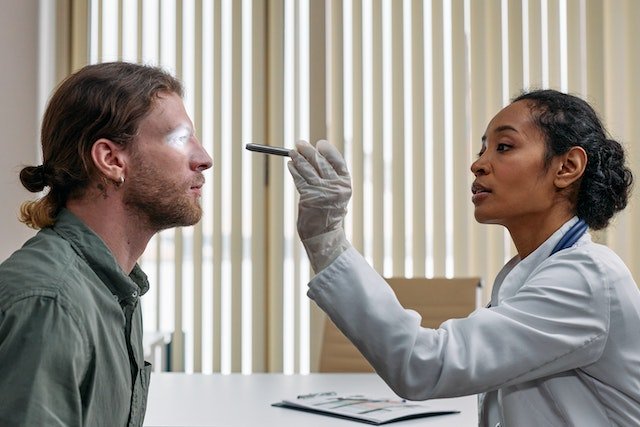 Step 4: Knowledge Exam
Depending on the license class you seek, you'll need to pass a knowledge exam. It might include:
General knowledge test.
Combinations and air brakes knowledge test.
Other tests such as one for the H endorsement (this will allow you to carry hazardous materials).
Once you pass your knowledge exam, you'll get a commercial learner's permit (CLP). Then, you'll need to wait for 14 days before you schedule a road skills test.
Step 5: Skills Test
You must pass the pre-trip inspection and the driving skills test for the specific vehicle you'd like to drive.
Step 6: Pay Required Fees
After passing the skills test, pay the fees required by your state to get your CDL.
How Much Does A CDL Cost?
The cost of a CDL varies state-wise and depends on the type of CDL you want to get.
However, the total cost of a CDL ranges from $2000 to $5000, including the general fees and training school.
General fees may include fees for applications, tests, screenings, and background checks for endorsements to transport hazardous materials.
Final Thoughts
In summary, you can drive a semi-truck without a CDL, although you'll have to be cautious to do so legally. We've outlined most conditions for driving vehicles without a CDL above.
However, if you wish to have a career as a truck driver, you need a CDL. You'll qualify for more truck-driving jobs with more trucking companies. With a CDL, you can operate across various states, including some of the best places for truck drivers to work.
Whether or not you have a CDL, you might be interested in starting a semi truck business. Mission Financial Services may be your best bet!