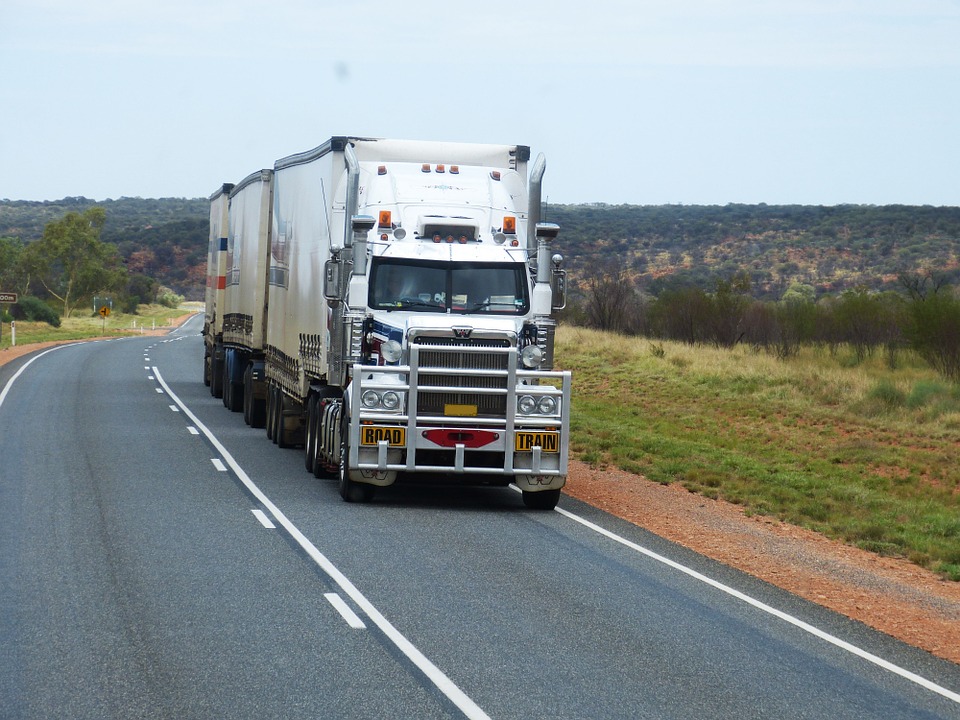 The trucking industry is vital for small towns and big cities all across the country. However, the environmental impact of so many big rigs on the road can deplete the earth's resources over time. These same resources, like expensive diesel fuel, also cost fleet owners thousands of dollars every year. And with many countries setting goals to ban gas and diesel-powered vehicles in the near future, electric solutions must be made available to the long-haul trucking industry. This has created a race between trucking startups and well-known manufacturers to create the best electric semi-truck before the competition.
How Trucking Impacts the Environment
When it comes to environmentalism, semi-trucks often have a bad reputation. The stereotype of gas-guzzling trucks that produce endless dark smoke is well known. And while there may have been some truth to their reputation in the past, it is becoming less and less true.
The Environmental Defense Fund states that freight movement accounts for 16 percent of all corporate greenhouse gas emissions. This number, which also includes air and water-based transport, would have looked much different a few decades ago. Because of innovations already available, trucks are producing far less emissions than ever before. In fact, it would take 70 of today's trucks to produce the amount of one truck from 2002.
Recent innovations have also led to trucks being more aerodynamic, which allows truckers to save thousands in gas every year. Simple tweaks to bumpers, side mirrors, tire technology, and truck skirts have led to less fuel consumption and a longer lifespan for trucks.
Even though trucks are running more efficiently than ever, there is another reason to look forward to electric trucks coming onto the market: Never worrying about fuel costs again. Diesel fuel, which was averaging at $3.50 per gallon in 2016, led to huge bills for fleet owners. A trucker traveling 120,000 miles in a year would result in a $50,000 to $60,000 spend in diesel fuel per year. That means two years of gas would cost the same as a new sleeper tractor trailer. Of course, diesel prices are less than they were in 2016, but the large investment in gas is ever-present in the trucking industry. However, with electric trucks, stopping to fill up on diesel would shift to plugging the trucks in for a quick charge, which has the potential to cut fueling costs in half.
These innovations in electric trucks are coming faster and faster to meet the needs of countries that have set goals to eliminate gas and diesel vehicles. For instance, the UK aims to ban all gas and diesels cars and trucks by 2040. That gives them only 21 years to create a power grid that can sustain the electric vehicles, as well as find solutions for the trucking and travel industries.  
Here are a few trucking companies paving the way to electric semi-trucks.
Nikola Motor Company
Nikola Motor Co., an American trucking startup founded in 2014, has been working on fully electric-hydrogen powered semi-trucks. To date, they have created prototypes for three trucks, each designed for a different purpose and to meet the needs of specific regions. So far, Nikola has produced a sleeper available in North and South America, a day truck for the Americas, and a day truck specifically for Europe, Asia, and Australia. Nikola states that their trucks will sport 1,000 horsepower engines with a 500-1,000-mile range per charge. Additionally, drivers should expect a charging session to last only 20 minutes.
Nikola currently has $13 billion in pre-order reservations for its truck. And while an official release date has not been announced, the company is planning to feature demos of their trucks at the World Nikola event in Phoenix in April 2019.
Tesla, Inc
Elon Musk's company, Tesla, has been hard at work perfecting their electric semi-truck, the Tesla Semi, which was first revealed in November of 2017. According to Tesla, their semi, which comes with four motors, will be able to go from 0 to 60 mph in 5 seconds. They are said to have a 500-mile range on a single charge. And because most semi-truck hauls are under 250 miles, that means drivers can make an entire round trip without stopping to charge.
The Tesla Semi is scheduled to be released later in 2019, but it has already been pre-ordered by the hundreds by big-named brands. Some companies ready to embrace the new Tesla trucks include Albertsons, the parent company of Safeway, Shaw's, Vons, Pavilion, as well as Walmart, Pepsi, FedEx, and dozens more.
The Rising Competition in Manufacturing
Nikola and Tesla are not the only two companies working to bring electric semi-trucks to highways everywhere. BMW and Daimler have both been working on their electric cars and semi-trucks. In fact, BMW is already using their electric semi for short distances at their headquarters in Germany.
Ford recently released a concept for its own electric semi-truck that they plan to call the F-Vision. Volvo has also released a concept for a completely cabless, autonomous electric semi, called Vera. As for these two concepts, no release date has been set.
The future looks bright for transportation. With so much innovation hitting the market, the trucking industry is evolving to be safer and more environmentally friendly every day.