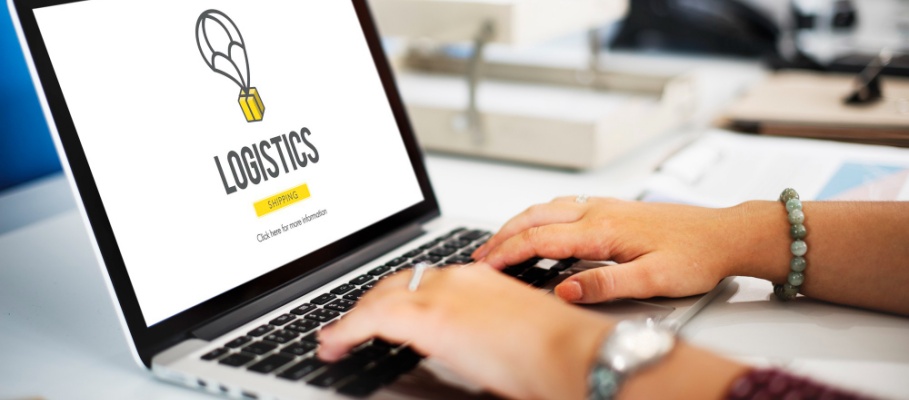 For businesses to be successful, they must optimize their processes and reach as many customers as possible in the most cost-effective ways. Without the supply chain, this goal for prosperity would be unachievable. The world's supply chain works around the clock to ensure the distribution of products, resources, goods, and information to consumers around the globe. To maintain this constant flow of movement, the supply chain must rely on three major components, including logistics, operations, and budget.
As the world continues moving towards the new normal, hardworking professionals are looking for essential careers that are high-paying and offer long-term viability and opportunities for advancement—and there's no better place to look than the supply chain.
In this article, we will list the top 10 jobs in the supply chain industry and go over what it takes to land these lucrative careers.
How do I qualify for a job in the supply chain?
Jobs within the supply chain are high-paying and relatively easy to obtain with the proper skillset and experience. Top positions, like supervisory and management roles, require a bachelor's degree and several years of experience within the area you are applying for.
The best degrees for the job include:
Business Administration
Finance
Supply Chain Management
Transportation and Logistics
However, some positions only require a high school diploma and industry experience. Starting at entry-level roles, like Production Associate or Inventory Clerk, will allow you to gain the necessary knowledge and progress within your chosen field.
What are the top 10 supply chain jobs in America?
Average salary: $60,535 per year
Inventory managers primarily track and monitor the facility's inventory. But they are also responsible for:
Creating and implementing organizational systems
Noting any supply overages or shortages
Creating documentation processes that follow industry standards
Average salary: $63,508 per year
The job of a transportation manager is to plan and lead all transportation operations. Opportunities for this position can typically be found at companies like Amazon, Ryder, or even smaller logistics and trucking companies.
Other job opportunities include:
Department of Transportation
Farming and Agriculture
Grocery and Food Services
Health and Wellness
Manufacturing
Retail
Travel
Average salary: $64,084 per year
Facilities managers oversee the maintenance of a company's equipment, systems, and other physical components within the production and manufacturing departments. This position could grant multiple opportunities since many facilities managers work with more than one location.
Average salary: $65,750 per year
Logisticians work under a multitude of titles, including:
Logistics Director
Operations Manager
Production Manager or Production Planner
Program Manager
Supply Management Specialist
In this position, you will collect and analyze data to coordinate and develop logistics for a company. In some cases, a logistician may oversee the "lifecycle" of a single product.
Average salary: $70,396 per year
Purchasing managers (or procurement managers) supervise an organization's purchasing habits for their materials, products, and services. They work to develop relationships with suppliers and handle negotiations to ensure the best prices for their clients.
Purchasing manager opportunities can be found in industries such as:
Construction
Food and beverage
Government
Health care
Hospitality
Manufacturing
Retail
Average salary: $71,307 per year
Supply chain analysts work closely with various organizations within the supply chain.
Their primary duties include:
Observing supply chain processes
Locating inefficiencies or potential problems within the supply chain
Improving company operations
Average salary: $77,992 per year
Logistics analysts study warehouse data, product delivery, and supply chain operations, then use said data to make recommendations and improvements for logistic processes. This position is typically found in larger companies, specifically those that manufacture consumer goods.
However, you may also find opportunities at logistic companies, membership-based retailers, and other customer-based industries such as:
Automotive
Electronics
Food and beverage
Hospitality
Manufacturing
Package delivery
Technology
Travel
Average salary: $80,566 per year
Supply chain managers work with external suppliers to negotiate and purchase resources and raw materials. They also analyze processes and company data to identify inefficiencies and improve overall quality throughout the supply chain.
This position is also related to and sometimes paired with titles like:
Logistics manager
Operations manager
Project manager
Purchasing manager
Average salary: $85,898 per year
The job of a global commodity manager is to create and implement strategies that help an organization achieve and maintain efficient and cost-effective operations. These professionals also study market trends and develop forecasts for inventory fluctuations while maintaining relationships with suppliers and monitoring product quality.
Average salary: $94,706 per year
Sourcing managers have several jobs, including:
Assembling company data
Studying and analyzing sourcing processes
Researching suppliers and products
Balancing cost and quality metrics and finding the best options for clients
Tracking and organizing a company's budget
More Like This:
-> 6 Tips for Starting Your Own Trucking Business