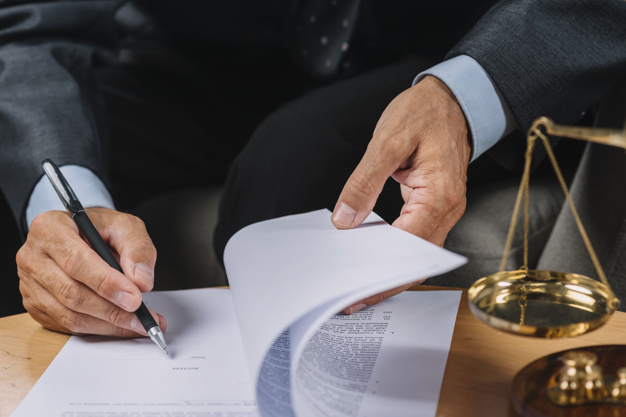 You may have been hearing the buzz about a new bill that is rocking the transportation industry. Assembly Bill 5 has been a massively controversial development for both carriers and drivers. For years, the trucking industry has made a name for itself as a place where independents and entrepreneurs can thrive, but many industry experts are saying that this bill threatens the nature of that current model. Assembly Bill 5, also called the "Employees and Independent Contractor" bill, or simply AB5 essentially reclassifies employees who may have previously been able to call themselves independent contractors. 
Recently, it was decided that truckers would be granted a preliminary injunction from the California Trucking Association to cease the enforcement of AB5. While it might not necessarily be affecting us immediately, it's important to read up on the potential outcome if the current pardon is lifted. This is especially important since the injunction may or may not be final. 
Many big employers in the transportation industry choose to classify their workers as independent contractors. This was previously a bonus for workers, as there was increased flexibility for hours and hauls. Companies such as Uber Freight have been providing increased opportunities for drivers while also increasing the pool of potential drivers to combat the nationwide shortage. The enforcement of reclassification will greatly impact how these companies structure their hiring policies. Before we dive into that, let's nail down the details of the actual legislature. 
The Basics of the Bill 
Back in September, the bill was signed by the governor of California, Gavin Newsom. It was described as being "necessary and important" for the workers of the area. The intended purpose is to protect workers from being deprived of benefits and other perks that full-time employees are entitled to. If an employee is technically working full time for a carrier, while still technically being classified as a contract worker, the company isn't obligated to provide them with the benefits of a traditional full-time employee. 
This legislation includes a strict basis for the rules of independent contracting. This is called an "ABC" system. First off, (A) the worker is free from the control and direction of the hiring entity; (B), the worker performs work that is outside the usual course of the hiring entity business; and (C), the worker is customarily engaged in an independently established trade, occupation, and business. If a worker fits all of these requirements, they are eligible to be considered independent. This is a much more restrictive system than the one previously in place. It is also the hiring entity's responsibility to enact these standards, not the responsibility of the employee. 
Controversy and the Impact on Drivers and Carriers
This bill would impact the trucking industry severely, as a massive percentage of drivers fall into the category of independent, and they usually also sell their services to carriers, whose main business is transportation. This puts independent truckers in the category of being inside the usual course and disqualified from part B of the ABC system. 
So, while the intent of this bill was to get benefits for those employees, many industry experts disagree and argue that these restrictions on independent employees are actually going to severely harm employment levels and driver quality of life. If carriers and employers are forced to start employing people full time that they were previously only contracting, it's going to be much more expensive for them. This is expected to cause a significant dip in employment opportunities for California drivers since carriers and companies will be hiring less and overall being more selective about who they hire. 
This bill could be especially impactful for the trucking industry since California is a huge state for the industry, as it has countless massive ports and facilities. It's generally a big hub, and previously many drivers have flocked there for these opportunities. Now, industry professionals are not so sure that this trend will continue, as the opportunities might become less plentiful. It is likely that some of the smaller, less stable companies and a large number of owner-operators based in California will not survive this legislation, or at least be forced to relocate to outside of the state of California. 
What to Expect Moving Forward  
So now we're all wondering "what's next?" While we will have to wait and see how legislative bodies respond in the long run, and in the meantime, there are a few things that we know going forward. There was a hearing on January 13th that extended the restraining order granted for truckers against AB5 that was temporarily put in place back in December. The injunction was technically won by advocates from the transportation industry, but there will be a final court case in the upcoming months to reach a final conclusion. The timeline of this process is still up for debate. While the trucking industry is safe for now, many are still left guessing about the future of their business models. 
The transportation industry is a complicated tapestry. Fortunately, we are here to provide clarity and to keep you up to date with all of the latest news and updates. If you're looking to get involved in the industry, Mission Financial can help you get started!