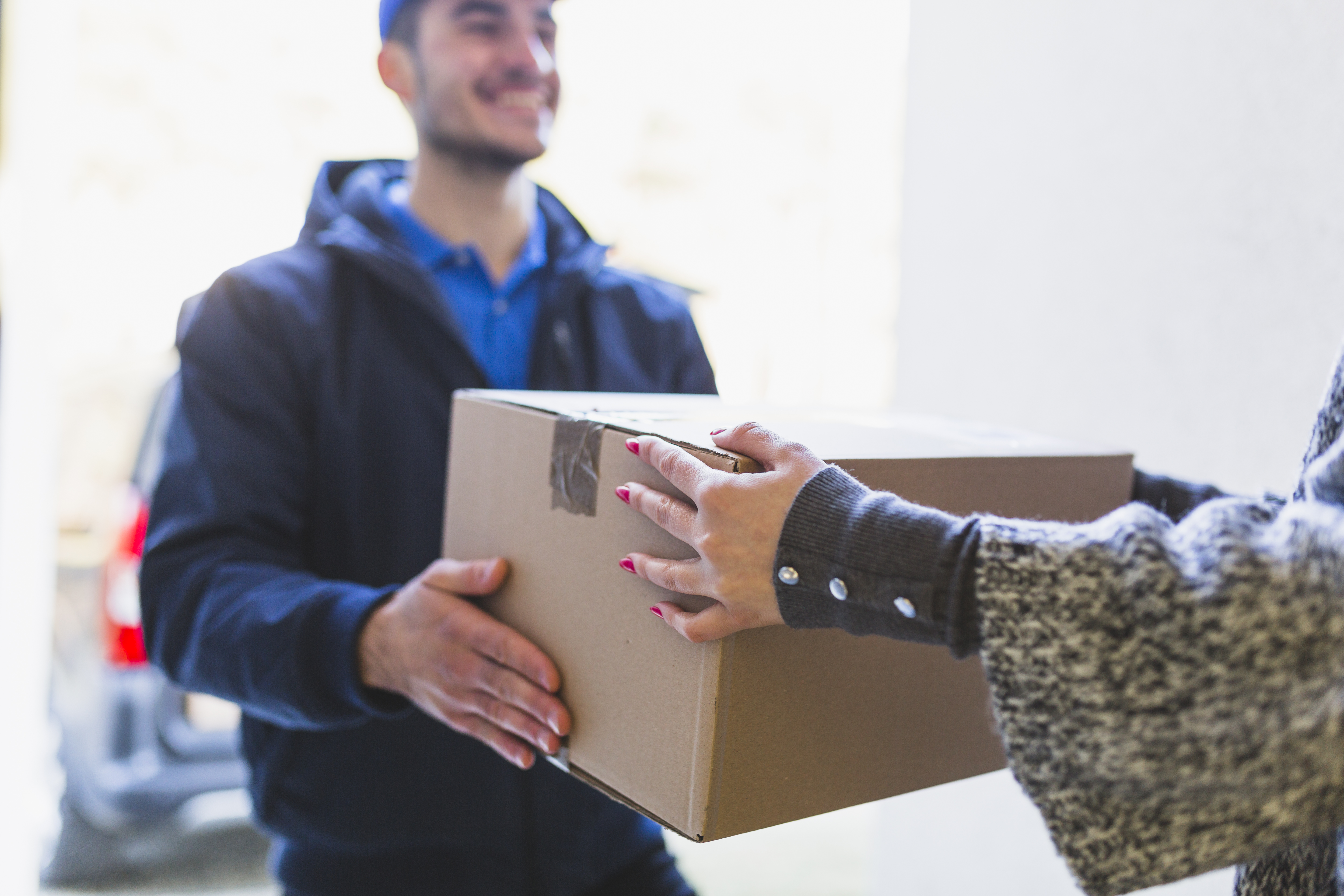 Amazon's got a new fleet of vehicles, and now it needs drivers to operate them. The company has been expanding rapidly when it comes to their delivery assets. Here's your guide for understanding what the retail giant has done to meet its massive delivery needs, and how that's going to affect business for carriers and owner-operators.
Amazon's Give and Take for the Freight Industry
Amazon has previously been a significant revenue stream for shipping solutions like FedEx and USPS, but the company has chosen to outsource delivery solutions less and less as they've grown in size. An order by Amazon for 20,000 sprinter vans has been placed with Michigan-based company Spartan, to help the company meet its own last-mile shipping needs independently of providers like the Postal Service, FedEx, and UPS. This order further indicates Amazon's desire to solve their shipping needs internally, which specifically gives their last-mile fulfillment alternatives reason to worry.
Amazon is continually expanding, however, which should be good news for semi-truck drivers in general. There's news of Amazon making an aggressive push to scale themselves into freight brokering, with their new platform freight.amazon.com offering beyond-competitive pricing on shipments along the Eastern seaboard, undercutting other carriers in the area since the platform went online in April of last year. If you're an independent owner-operator, it might be worth signing on with a carrier that participates in Amazon Freight.
It's unclear what this means for carriers across the U.S., however, with only some carriers being taken on as approved partners with Amazon. It's possible that Amazon's capacity to meet a razor-thin margin could cause trouble for carriers that get denied a deal with Amazon's new brokerage endeavor.
What this Means for Carriers 
Participation with Amazon has also been cited as a pressure-point for carriers in the past, however. When New England Motor Freight declared bankruptcy in February of 2019, it was suspected that the company allocated too many resources towards its Amazon contracts, which resulted in the company moving an increasing number of Amazon packages at a time where the price per package had been steadily declining compared to standard freight. It's difficult to speculate whether Amazon Freight partners will experience similar difficulties in the long run.
Finally, Uber Freight seems to have a business model that's exerting less turbulence on the industry in general. The transportation giant offers a similar service to Amazon Freight, except it's not just for carriers. It's available to independent owner-operators as well. The industry is getting increasingly competitive when it comes to who manages to meet shipper's needs first, but with Amazon Freight putting pressure on carriers to compete with their prices, and Uber Freight offering increased opportunities for independent owner-operators, it's a more important time than ever for independent drivers to do their homework before signing on with a big carrier company.
What Work is Like for an Amazon Last-Mile Driver         
As Amazon continues to invest more heavily into freight solutions, it's made a corresponding investment in last-mile solutions. As mentioned, Amazon's order for sprinter vans has created a new niche for drivers who want to work. There's a surprisingly low barrier to entry when it comes to Amazon's jobs for sprinter van operators, as a Commercial Driver's License (CDL) is not required. While there is a demand for these jobs, they likely won't compete in terms of payout with the average rates for semi-truck drivers. According to the listings on Amazon's website, sprinter van drivers make $16.00 per hour usually, and delivery assistants make $15.00 per hour. These are all full-time jobs, with most drivers working 10-hour days for a total of 40 hours per week. Conventional jobs in semi-truck driving pay better on average, with the U.S. median pay being $21.00 per hour according to the U.S. Bureau of Labor Statistics.
Sprinter van services are set to take the pressure off of Amazon's other unorthodox last-mile solution, Amazon Flex, which hires drivers as independent contractors to deliver Amazon packages in their own personal vehicles. This job also doesn't require a CDL. Amazon Flex is only available in around 50 U.S. cities, and pay rates vary depending on the day, which means that this service won't fit every driver's lifestyle.
Is Now a Good Time to Get a Commercial Driver's License?
It's definitely a good time to be a semi-truck driver. There's a huge demand for semi-truck drivers in America, which means that work can be easy to find for truckers just breaking into the industry. According to the National Bureau of Labor Statistics, the number of semi-truck operators in America is projected to increase all the way through 2028, which is a level of job security that's hard to beat, especially when compared to the volatility of Amazon's brand new last-mile driving solutions. The barrier for entry as a semi-truck driver is easily overcome for most Americans looking for work, with competitive financing options being readily available for anyone who can pass a credit check. If you're ready to get started in the trucking industry, browse our blog for more information, and contact us when you're ready to step into your new career.