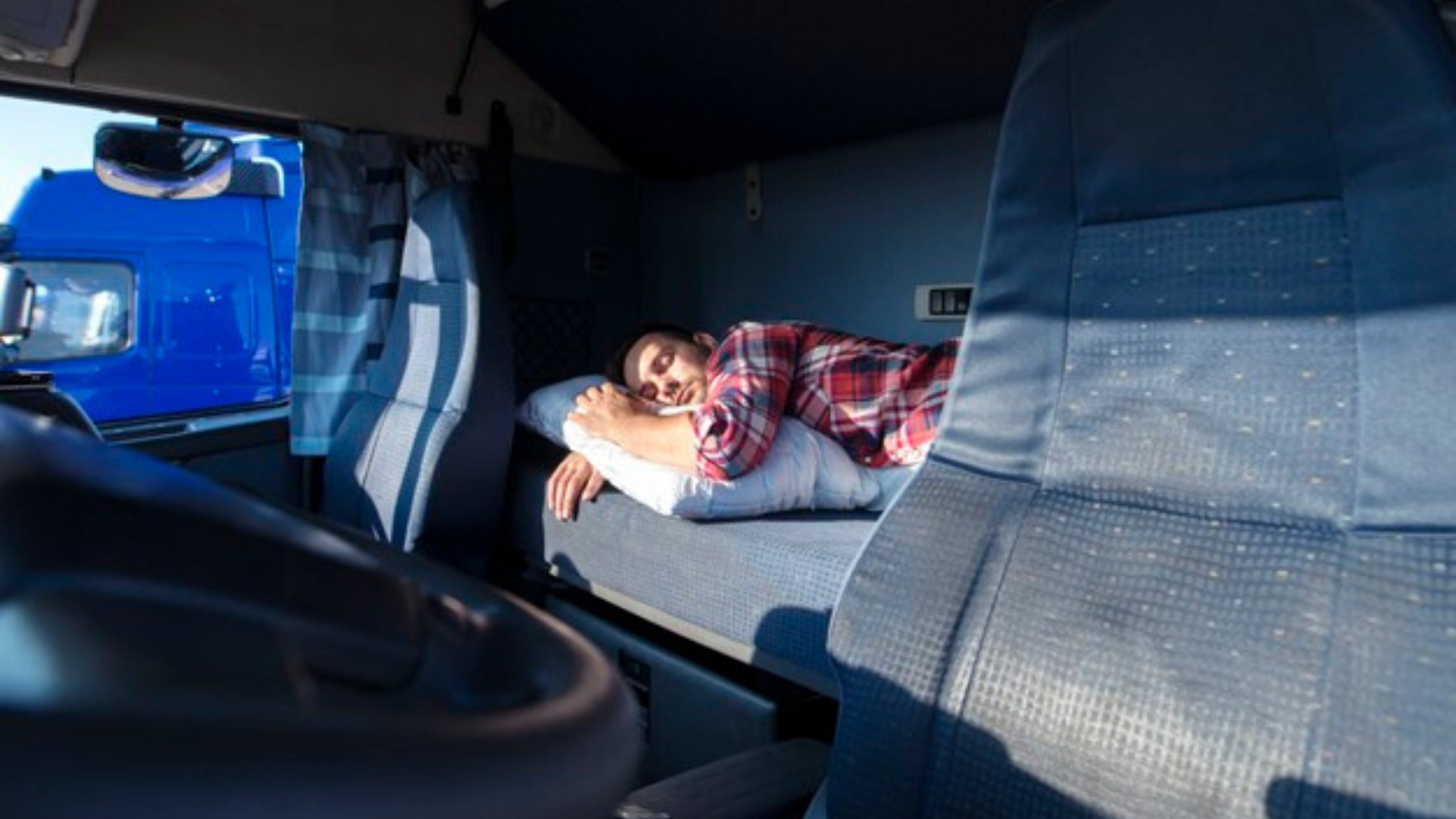 It's looking like 2021 could be a year of significant change for the trucking industry. New presidential leadership, advancements in technology, and a shortage of drivers create a unique landscape conducive to exciting industry updates. The start of these changes began in early January, when the Federal Motor Carrier Safety Administration launched a pilot program to study the impact of new updates to long-haul driver resting hour requirements. Not sure what this means for you as an owner/operator? Find out below.
What is a Sleeper Berth?
For drivers who are new to the industry, "sleeper berth" refers to the amount of time a driver must be off-duty or not driving within a specific work period. Simply put, sleeper berths are the mandatory daily rest periods for long-haul drivers. Currently, truckers can drive for 11 consecutive hours during a 14-hour working period. Once drivers have reached their 14-hour working limit, they are required to take a mandatory 10-hour break. To increase flexibility, the Federal Motor Carrier Safety Administration (FMCSA) allows drivers to break up their sleeper berths into two parts, providing drivers with various options for scheduling their required rest breaks:
10-Hour Sleeper Berth: Following 14 consecutive hours working, drivers must have a 10-hour rest period.

8/2 Sleeper Berth Split: Drivers can rest for eight hours during a 14-hour working shift and two additional hours at the end of the shift for a cumulative total of 10 resting hours. 

7/3 Sleeper Berth Split: Drivers can rest for seven hours during a 14-hour working shift and three additional hours at the end of the shift for a cumulative total of 10 resting hours. 
The added flexibility gives drivers the ability to better plan and schedule their time on the road to meet their individual needs. 
Proposed Changes to Rest Requirements
The FMCSA recently proposed a pilot program to study the impact of new sleeper berth scheduling. The proposal will allow drivers to split their resting periods up, requiring both rest periods to be a minimum of four hours long. This means drivers will have the ability to break their resting hours up into either 6/4 or 5/5 split segments. Former Deputy Administrator of the FMCSA Wiley Deck stated the proposed pilot program is designed "to explore ways to provide flexibility for drivers while maintaining safety on our roadways." 
Not everyone is on board with the proposed changes, though. The Advocates for Highway and Auto Safety expressed concern that reducing the mandatory number of consecutive rest hours would lead to increased driver fatigue. Cathy Chase, president of the advocacy group, asserted the pilot program is a "continuous effort to cripple minimal safety measures [and] is antithetical to FMCSA's mission of implementing countermeasures that will reduce truck crashes and fatalities." The FMCSA disputes this idea, citing research that suggests "the total amount of sleep in a 24-hour period is more important than accumulating sleep in just one period for mitigating fatigue."
Benefits of Breaking Up Rest Periods
While the industry may be divided on split sleeper berths, the ability for long-haul truckers to break up their mandatory resting period provides many benefits. Drivers can avoid wasting valuable driving time and paid working hours by using a sleeper berth break during long delays at shipping and receiving locations. During inclement weather, long-haul drivers can pull into a safe location and use part of their rest period to wait for safer driving conditions. Drivers can also use the split to circumvent peak traffic hours, avoiding sitting in traffic or creating traffic in already congested areas. 
One of the most beneficial aspects of the proposed sleeper berth split is drivers can use the splits to plan out safer routes. For example, if a driver's receiving destination is 10 hours away but a preferred rest stop is six hours into their route, they can plan their journey using one of their sleeper berths to stop at their preferred location. Under existing regulations, the driver would have to either stop eight hours into their route in an unfamiliar location or push through the fatigue for two more hours to reach their destination. 
Changes in sleeper berth schedules are certain to have an impact on the trucking industry. Although the long-term effects of splitting mandatory rest periods have yet to be fully studied, proponents of the FMCSA pilot program believe the increased flexibility and control over driving schedules can be incredibly beneficial for long-haul drivers. Make sure to check back here for updates on the results of the pilot program and the future expectations of sleeper berth regulations.