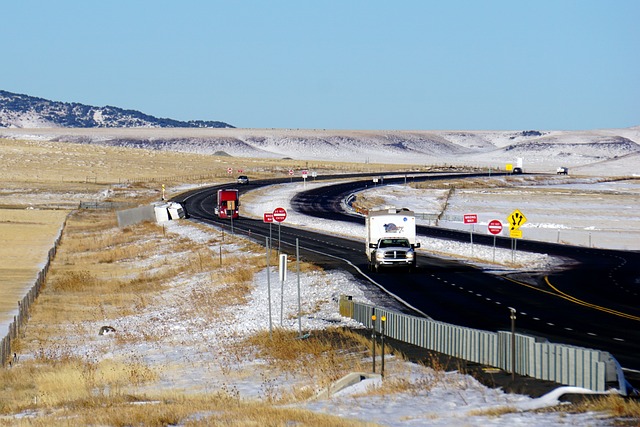 Looking to get cheap semi-truck insurance but unsure whether it's worth it? The answer depends on the value the commercial truck policy offers and how well it suits your trucking insurance needs.
Cheap commercial truck insurance might be worthwhile if it provides all the protection your trucking business requires and remains reasonably priced.
To find affordable commercial truck insurance for your trucking business, examine the following:
Average commercial truck insurance cost
Type of coverage required
Rating factors for determining commercial trucking insurance cost
Also, there are a few things you can do to get high-quality trucking insurance at reduced rates.
How Much Truck Does Commercial Insurance Cost?
Commercial truck insurance costs about $736 monthly for specialty truckers and around $1,125 monthly for transport truckers. That's approximately $8,832 and $13,500 annually for top commercial insurance companies.
Other insurance companies set their national average monthly cost lower–between $250 and $450. If you're a leased owner-operator, expect to pay around $3000 to $5000 annually to insure your tractor-trailer and about $1600 for your truck driver.
If you're an owner-operator with your own authority, you'll pay more (about $9000 and $12,000 annually). For owner-operators who are a new authority, insurance cost increases further to nearly $16,000 annually.
Cheap semi-truck insurance falls on the lower end of the estimated average prices. However, the exact amount you'll pay varies based on the type of coverage you need and the rating factors for different insurance companies.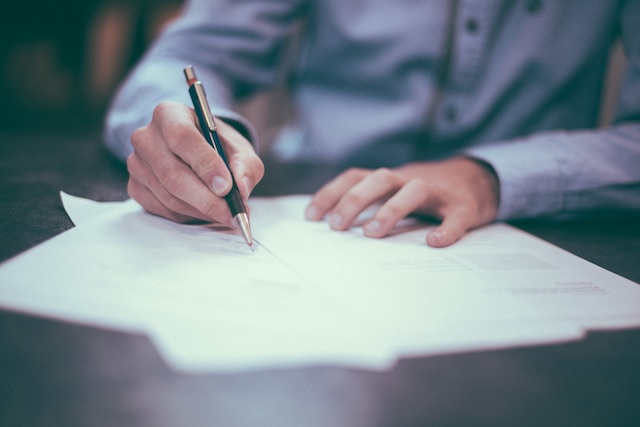 What Type Of Commercial Trucking Insurance Coverage Do You Need?
Commercial truck insurance covers costs of injury, property damage, and other losses from accidents involving your truck. There are different types of trucking insurance coverage options to help pay for these costs and more, including:
Primary Liability
Primary liability coverage pays for an injured party's medical bills resulting from an accident caused by one of your truck drivers.
The insurance company also covers all the repair costs for damages incurred on the injured party's vehicle. But it won't cover your driver's medical bills or your truck's damages. For this, you'll require additional coverage, like physical damage.
Insurance cost for primary liability coverage ranges from $5000 to $7000 annually.
Physical Damage Coverage
Unlike primary liability coverage, physical damage coverage pays for all the damage and losses your commercial vehicle might face while on the road. This includes collision and non-collision damages. That is damages and losses from crashes, theft, vandalism, and harsh weather.
Physical damage coverage costs between $1000 and $3000 annually.
Medical Payments
Medical payments truck insurance covers the medical expenses of all parties injured in an accident caused by your truck. This includes you, your drivers, and your passengers.
Non-Trucking Liability Coverage
Non-trucking liability insurance covers you when using your truck for non-business purposes. Say you got into an accident while driving your truck for grocery shopping: A non-trucking liability will cover the medical and property damage expenses. It costs about $400 annually.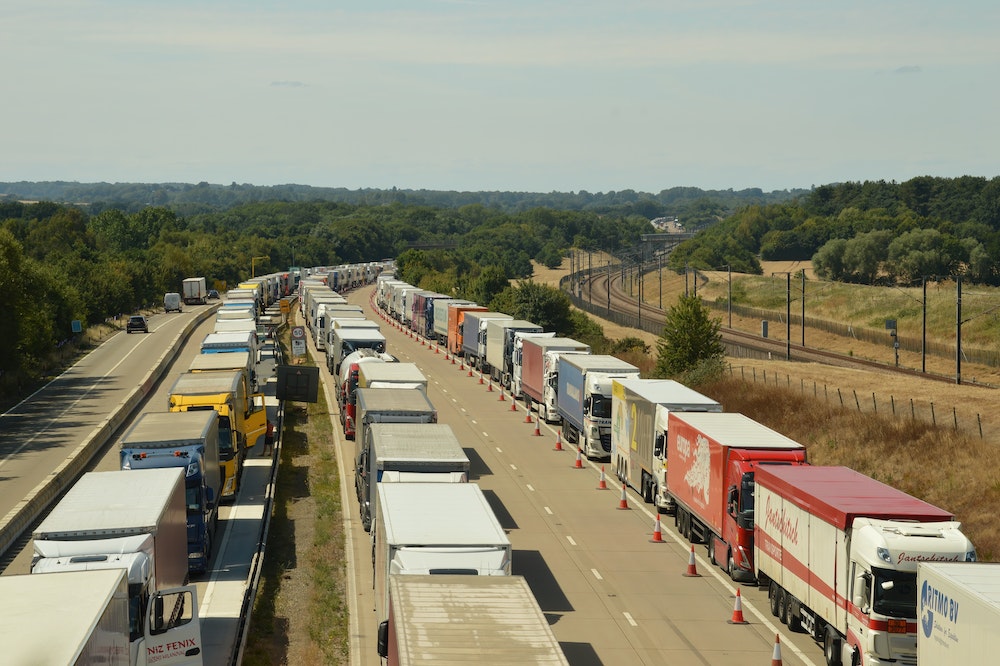 Motor Truck Cargo Coverage
Insurance companies offer truck cargo insurance policies to cover the freight for-hire truckers' transport during transit. Most fleet managers require transport truckers to insure their freight in transit. Truck cargo insurance offers protection in case of an incident, like a fire or spilled cargo.
The cost of cargo insurance for several commercial insurance companies ranges from $400 to $1800 annually.
Bobtail Insurance
Driving your semi-truck without its trailer is known as deadheading or bobtailing. Motor carriers require Semi-truck owner-operators who make such trips to have bobtail insurance coverage. It often costs around $350 to $400 annually.
General Liability
General liability coverage pays for injuries or property damages that are work-related but not directly connected to driving your truck. These might include accidents that happen on your business premises or on a motor carrier or for-hire trucker causes away from your physical location.
A few scenarios general liability insurance covers include:
Property damage and bodily injury liability coverage: Liability protection when an incident at work (covered in the policy) causes property damage or physical injuries to someone. For example, a customer getting injured in a slip-and-fall accident on your premises
Personal and advertising injury liability: Coverage for non-physical injury due to a motor carrier's negligence
Products/ completed operations: Covers property damage or bodily injury resulting from erroneously delivering another person's goods.
General liability insurance costs between $500 and $600 annually.
Commercial Truck Insurance Rating Factors To Consider
Commercial trucking insurance companies calculate your commercial truck insurance rates based on the following factors: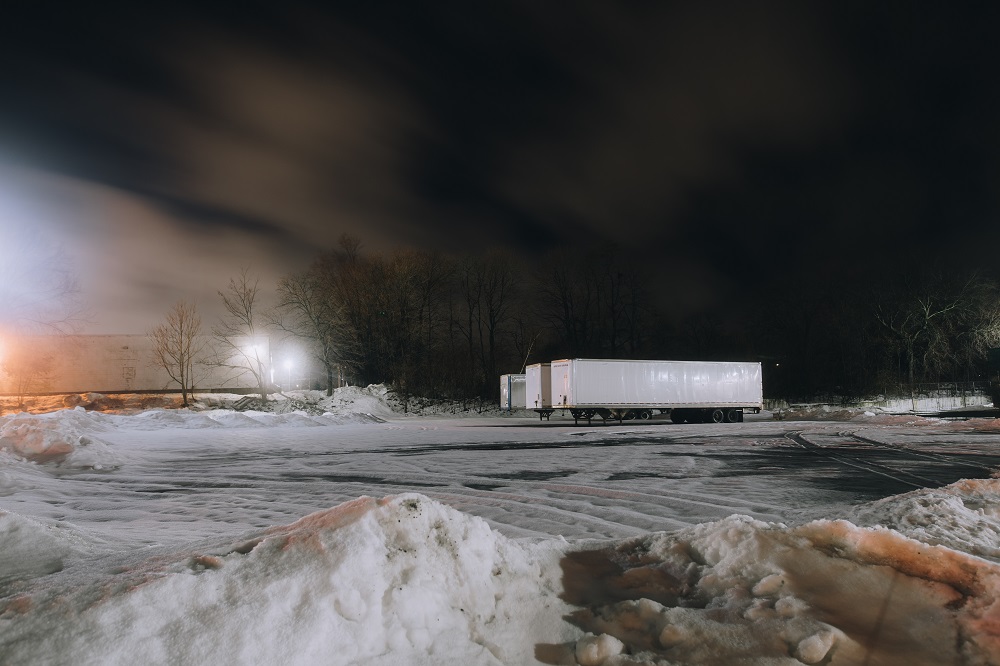 Government Requirements
The Federal Motor Carrier Safety Administration (FMCSA) sets a minimum coverage all truckers must meet, depending on a vehicle's weight and the freight hauled.
If your vehicle weighs over 10,001 pounds and you transport non-hazardous freight across state lines, FMCSA requires $750,000 combined single limit (CSL) coverage. This means your commercial truck insurance should be able to pay up to $750,000 in combined bodily injury and property damages in an accident.
Private carriers and other for-hire truckers moving hazardous materials must meet $5,000,000 minimum CSL coverage.
USDOT Authority
If you operate under your authority, your USDOT operating history will affect your commercial truck insurance rates. A high crash history might increase your rates.
Operating Radius
Commercial truck drivers who travel across states pay higher rates than those who operate locally.
Cargo
Transporting some cargo is riskier than others, and insurance providers consider this when calculating commercial insurance rates. For instance, insuring a semi-truck moving heavy farm equipment or more dangerous cargo will likely cost more than insuring another truck moving consumer products, like shoes. The higher the risk, the higher your rates will be.
Location
Commercial auto insurance rates vary from state to state. Owner-operators in Mississippi enjoy the lowest rates ($3,552 annually), while their counterparts in New Jersey pay the highest rates (about $20,763).
Vehicle Type
It costs more to insure heavy trucks like tractor-trailers compared to lighter ones. That's because a semi-truck weighs more and will likely cause more severe damage in an accident than a light box truck carrying similar cargo.
Driving Record
Your driving record and the driving records of all your truck drivers affect your commercial truck insurance cost. A speeding ticket on your driving record can increase your semi-truck insurance cost by thousands.
How To Get High-Quality Commercial Truck Insurance At Affordable Rates
You can find affordable commercial truck insurance coverage that offers the highest value for your specific business by:
Requesting truck insurance quotes from multiple companies: First, identify your business insurance needs. Then, ask for several quotes and go through each to find insurance that will meet all your needs at a reasonable price.
Asking about discounts: You can get several discounts to reduce the cost of a truck insurance policy you've identified as the best for your business. Some common discounts to help you save money include:
Business experience discount: You qualify for this if your business is three years or older
Commercial driving license (CDL) discount: You can receive this discount if you've had a valid CDL for a minimum of two years
Paid-in-full discount: This helps you save up to 15% of your truck insurance policy's total cost.
Choosing higher deductibles: Higher deductibles will help you get cheaper monthly premiums
Keeping a clean driving record: This will ensure your insurance costs remain low in the future.
Conclusion
Whether cheap semi-truck insurance is worthwhile depends on how well a commercial truck insurance policy meets your business's insurance needs. If it covers all aspects of your business, it's worth it. If it doesn't, it's not worth it because you might spend more settling claims and other uncovered costs out-of-pocket.
Check out our add-on coverage offers to find affordable truck insurance alternatives for different types of coverage.