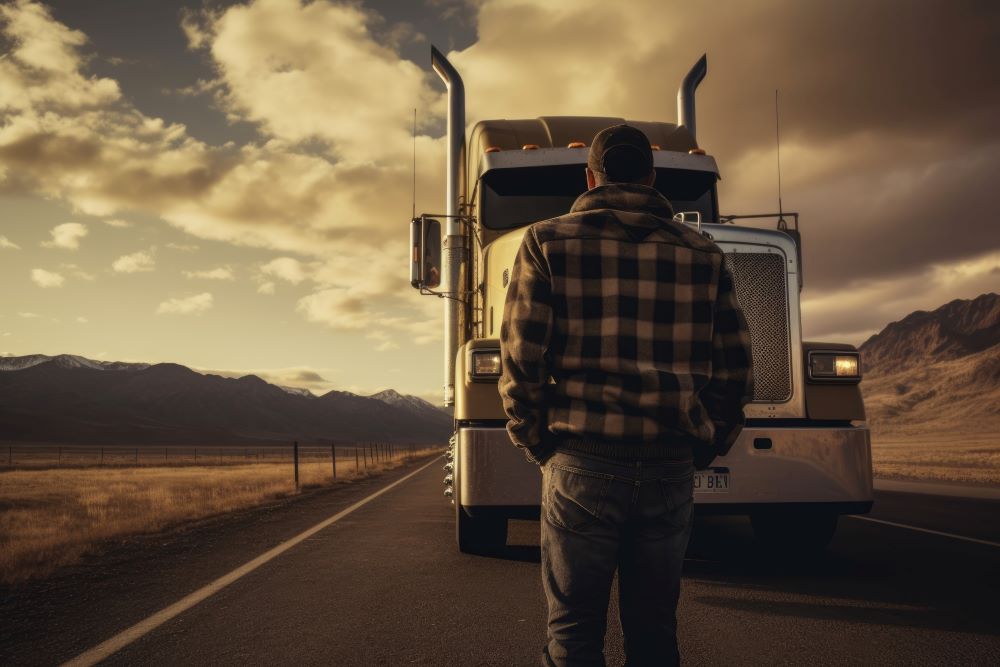 Want to become an owner-operator but wondering where to start? We're here to help.
Whether you're a company truck driver looking to switch to owner-operator trucking or a newbie thinking about starting your career in the trucking industry, there are several factors to consider.
We've outlined everything you need to know and explained the steps to become a successful owner-operator. We've also provided a few essential tips to help you run your trucking business smoothly.
What Does an Owner-Operator Do?
Understanding owner-operators' duties is crucial if you're thinking of becoming one.
Unlike company drivers, owner-operators have autonomy over their day-to-day operations. You can avoid forced dispatch and are free only to take work you prefer, but this freedom comes with more responsibility.
Finding Clients
For company drivers, regular work is guaranteed. But as a semi-truck owner-operator, you must constantly search for work to stay in business, especially at the beginning.
Carrying Out Administrative Tasks
An independent owner-operator has to perform all administrative duties – from planning routes to preparing and maintaining shipping documents. In contrast, company drivers follow instructions from their trucking company.
Maintaining Your Semi-truck and Equipment
Becoming an owner-operator requires you to have your rig and stay on top of all truck maintenance activities. It's different from being a company truck driver, where the trucks you drive belong to the trucking company you work for.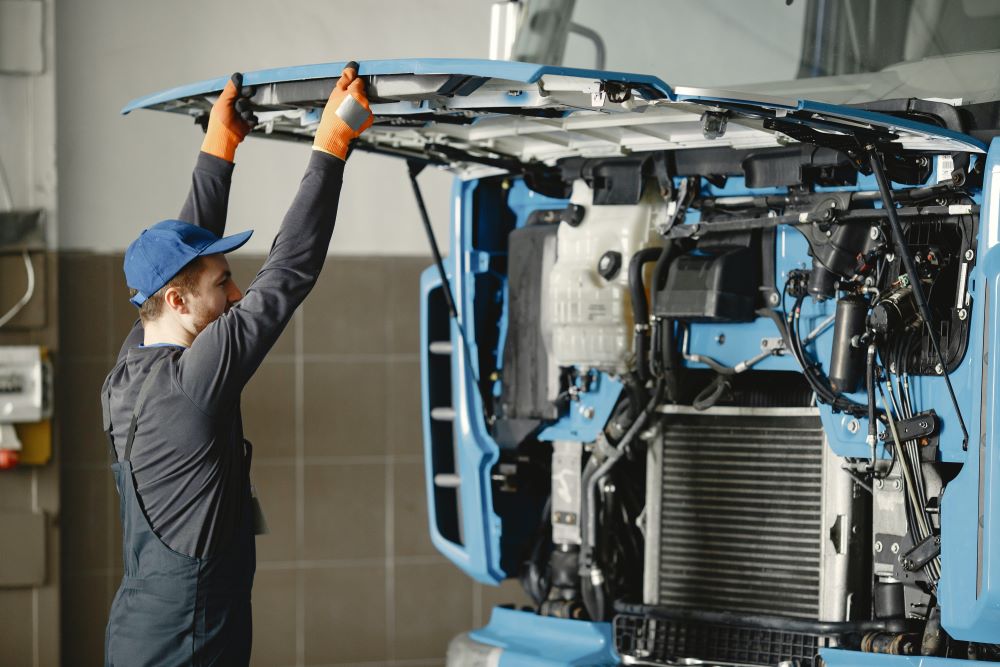 Managing Operating Expenses and Regulation Compliance
Unlike company drivers, owner-operators deal with operating costs. They also have to ensure all the legally required documents are up-to-date. You have to pay for insurance and maintain your DOT records.
Keeping Accurate Financial Records
Handling your business finances well is the foundation of being a successful owner-operator. Company drivers don't have this headache.
Overall, being an owner-operator truck driver requires effort and dedication. If we include the long hours and weeks spent away from family, you'll notice owner-operator trucking is a lifestyle (not just a career). Consider your situation and family dynamics to see if becoming an owner-operator is right for you. If it is, here are seven steps to launch your trucking business successfully.
Steps To Becoming an Owner-Operator
Step 1: Understand The Requirements
The first step to becoming an owner-operator is familiarizing yourself with all the federal requirements for truck owner-operators. You cannot conduct your business operations without approval from the Federal Motor Carrier Safety Administration (FMCSA).
To become an owner-operator, FMCSA requires the following:
U.S DOT and MC Numbers
A USDOT number is mandatory if you plan to haul interstate freight or transport hazardous material.
A USDOT number is a unique ID assigned by the Federal Motor Carrier Safety Administration to commercial vehicles and their operators. This number tracks and regulates the safety and operations of commercial trucks and buses on US highways.
If you plan to transport regulated commodities like vegetables and fruits, you'll need a motor carrier (MC) number. In most cases, a U.S. dot and an MC number are necessary.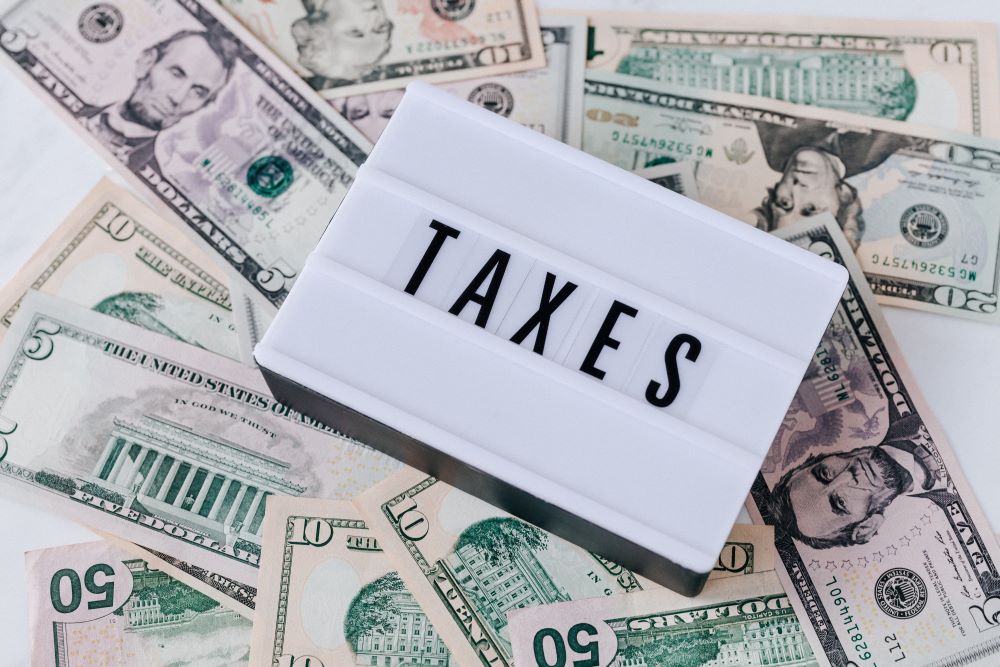 Heavy Vehicle Use Tax
Owner-operators using heavy vehicles on public highways must pay the annual vehicle use tax (HVUT). Heavy vehicles are commercial motor vehicles equal to or more than 55,000 in total weight. Check out this official guide on HVUT to learn more.
Commercial Driver's License (CDL) And Additional Licensing
The law requires you to have a CDL to work as a driver in the trucking industry. If you're a company driver, you probably already have a CDL. If not, make getting one a priority. There are several types of commercial driver's licenses.
Get a CDL that won't limit you to driving specific types of commercial vehicles. This way, you keep your options open and can expand your business operations as you wish. We've prepared a quick guide on obtaining your CDL to help you.
Other than a CDL, you will require additional FMCSA permits, like a Hazmat safety permit, if transporting hazardous material. Or certification through your State Driver Licensing Agency (SDLA) if you plan to use your semi-truck for specific business purposes, including:
Trading interstate
Trading within a state but a portion of your trip crosses state lines
Transporting cargo within a state but the goods come from or end up outside the state.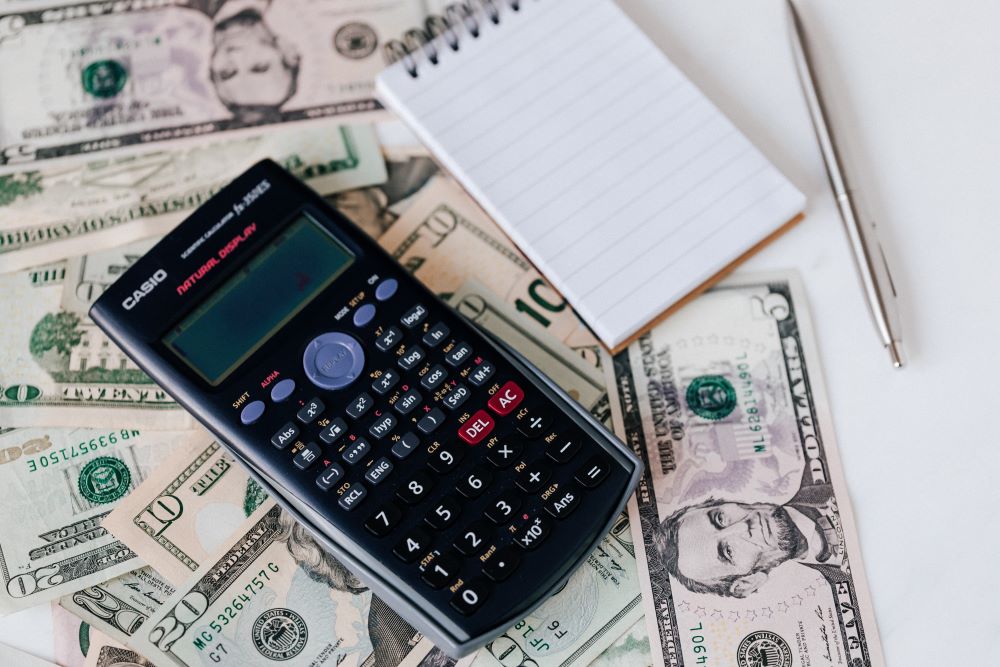 Step 2: Assess Your Finances
Once you know essential owner-operator requirements, assess your financial situation to ensure you have enough start-up capital.
Apart from the enormous financial investment needed for the semi-truck, there are several hidden costs you need to plan for. Some of these include the mentioned tax and licensing fees, plus truck maintenance costs.
On average, licensing fees range from $100 to $1,500 at the start, and semi-truck maintenance costs around $15,000 annually. You have to budget appropriately to keep your truck on the road.
Step 3: Form a Business
The next step is to register your business. This step is crucial because you'll need your business information to apply for a USDOT number and other necessary documents.
Creating a legitimate business also helps you consider how to conduct your business operations. First, pick a business name and search through the database of your state's secretary of state site to confirm availability, then select a business structure.
Register your new owner-operator business as a sole proprietorship, limited liability company (LLC), or corporation. Depending on your state, each business structure has different liability levels and taxation rates.
A sole proprietorship structure is your best option if you're working alone. You'll make more money even though all the financial and legal aspects of the business will be tied to you.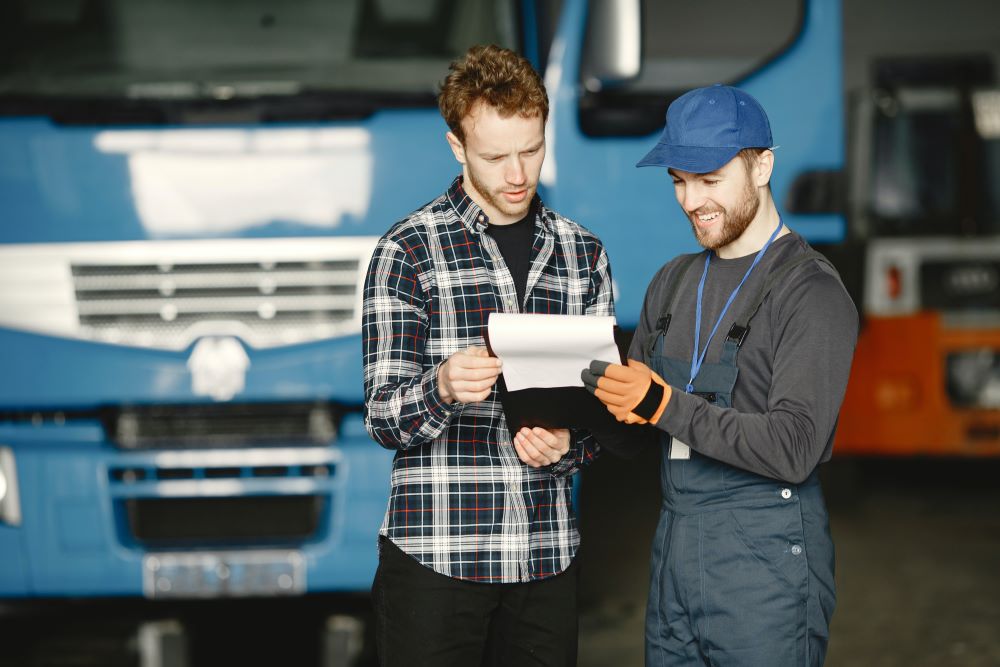 Step 4: Get Your Semi-truck
Purchasing your semi-truck is the best option if you want to become a successful owner-operator and are ready to commit long-term. You may need to make a down payment to get a loan for a new or used truck.
You can partner with an expert truck financing institution like Mission Financial Services and get the financial help you need to get your business running.
Mission Financial Services offers commercial vehicle loans customized to your situation to help you purchase your truck without hassle. Whether you're a first-time buyer with limited experience in the trucking industry or have bad credit, there is a suitable loan option for you.
You can also lease a truck instead of buying a new one. You won't have to make a down payment upfront for this, and it seems cheaper. But you almost always end up paying more eventually.
Consider getting an experienced mechanic if scouting for a used truck to buy. They'll help you assess the big rig for longevity and reliability, helping you determine whether it's right for your business.
Step 5: File for USDOT Number and Get Trucking Authority
This step should be straightforward if you gathered enough information during step 1. All you have to do is choose what type of owner-operator truck driver you want to be. Then, visit FMCSA's portal to file for the USDOT number and other necessary licenses or permits.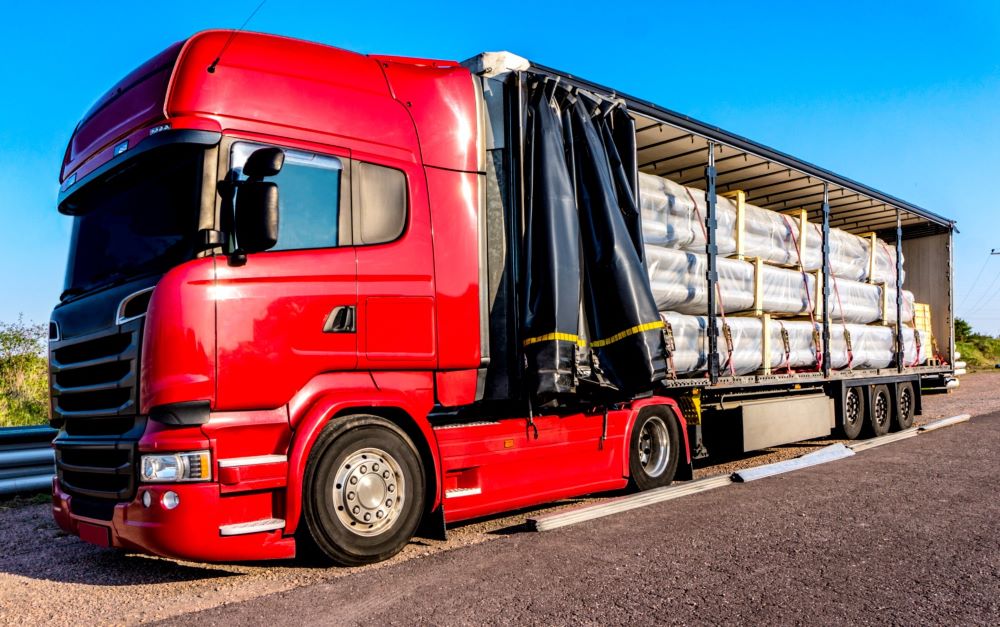 There are two options:
Operating your business on your authority requires an active USDOT number and a motor carrier (MC) number identifying you as a "for-hire" truck driver transporting goods on contract-by-contract.
Leasing to other motor carriers as a leased owner-operator, you work on your motor carrier's MC number.
Step 6: Purchase Insurance Coverage
Owner-operators with their own authority must purchase enough bodily injury and physical damage coverage to operate. FMCSA requires $750,000 minimum liability insurance for hauling freight, but nearly all shipping companies ask for $1 million minimum coverage.
Getting additional coverage to protect your business from unexpected events is also a good idea. Additional insurance coverage options to consider include:
Motor truck cargo coverage
Non-trucking liability insurance
Lease gap coverage, and so on.
Step 7: Find Your First Load and Start Your Journey
The last step to becoming a successful owner-operator is to find freight and get going. One of the simplest ways to find your first load is to use digital load boards or freight marketplaces.
A digital load board is a public website where reputable shippers post jobs and owner ops can bid for them. You browse through several positions and choose those you wish to work on.
You can also work directly with freight brokers. It's a surefire way to get jobs consistently, but it will eat your profits because the broker must take their cut. To find the best digital load boards or freight brokers, search on Google using specific terms related to your trucking business, e.g., 'best load boards for x.'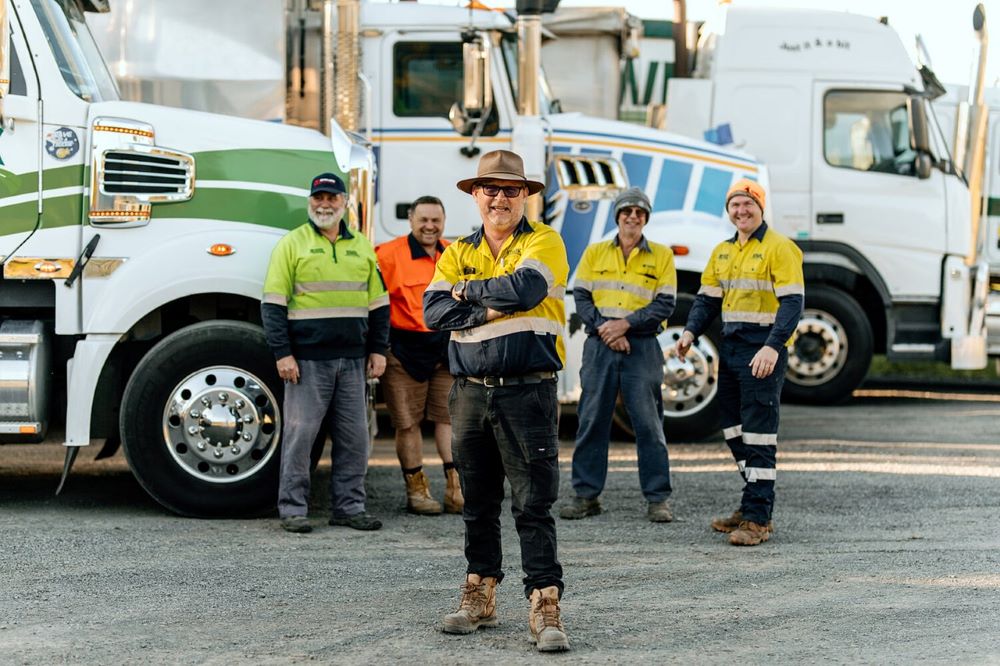 Final Thoughts
Starting your own business as an owner-operator is rewarding and challenging. You set your rates and earn more than other drivers. On average, owner-operators make over $250,000 annually, whereas company drivers make around $65,000.
Also, you can minimize your challenges and experience a smooth business journey if you work with a caring lending partner like Mission Financial Services. Besides offering loans for purchasing your truck, we provide semi-truck repair loans to help you keep your truck working so you can maximize your profit.
In other words, we've got your back financially throughout your owner-operator trucking journey to ensure you succeed. Call us to get started today.