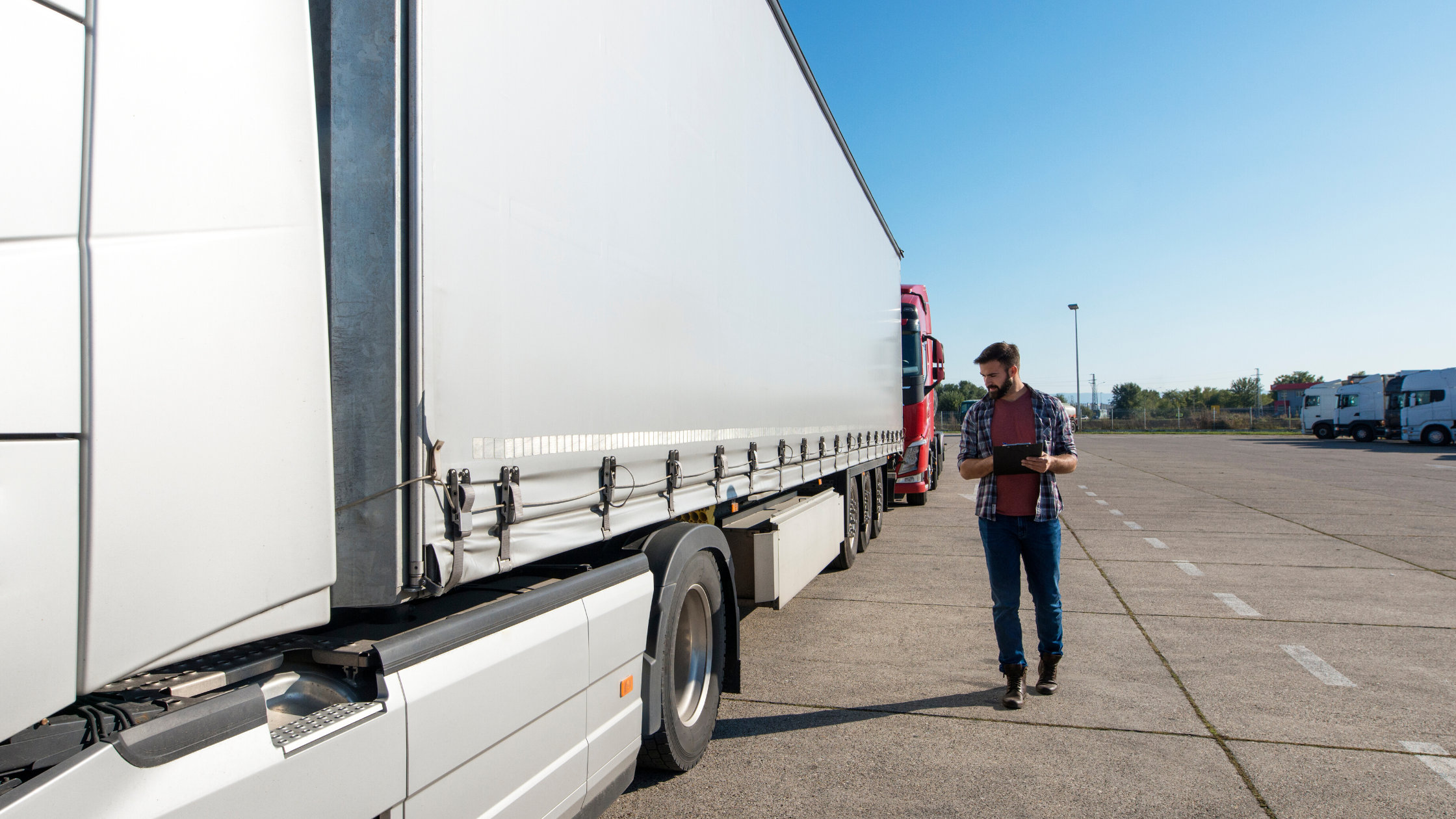 Starting out as an owner/operator can be a difficult and complex endeavor. Purchasing the right long-haul vehicle, learning standard practices and procedures of the industry, and understanding how to file your taxes properly are just a few of the challenges rookie truckers face early on in their careers. This means drivers need to be aware of the pitfalls that often plague owner/operators, costing them time, money, or overall safety.
Here are the top three mistakes to avoid as an owner/operator.
1. Thinking It Will Be Easy
The decision to become an owner/operator can be done for a myriad reasons, but one of the worst cited reasons is because "it's easy." It's not. To begin with, CDL training is not like getting a regular driver's license; there are far more rules and regulations you must adhere to on the road. Furthermore, the training courses can last for up to 12 hours a day, five days a week, for three weeks depending on which state you get your license in. The test at the end of your training course covers general knowledge, combination vehicle types, exterior vehicle inspection, and even a test on air brakes. Drivers must also provide proof they passed a physical health exam or they will not receive their license.
It's not just the licensing process that is difficult, either. Life on the road for a long-haul driver is tough, logging 11 hour days behind the wheel for days on end. Drivers must be cautious of other motor vehicles around them as well as driving conditions along their route. When stopped for a break, truckers must be cautious when leaving their truck and make sure their load, as well as their personal safety, is intact. Being a long-haul driver is difficult and can be dangerous, but if you maintain safe practices and stay cognizant of your surroundings, you'll find success.
2. Neglecting Your Health
Another mistake novice drivers make is neglecting their health. The CDC has found that long-haul drivers are at an increased risk of dangerous health issues, including obesity, heart disease, high blood pressure, and even diabetes. These health issues are usually due to an unhealthy diet combined with an unavoidable sedentary lifestyle. Physical health issues aside, the isolation from being on the road for days—if not weeks—can impact a driver's mental health and emotional well-being. Long-haul drivers suffer from higher rates of depression, anxiety, and even suicide. Protecting your mental health while on the road is especially difficult since there is a general lack of human connection for the vast majority of your time working. To combat these issues, some drivers perform calisthenic exercises at rest stops to improve their physical health and use hands-free technology to connect with their loved ones while on the road.
3. Ignoring Safety Practices
One of the worst mistakes truckers make is ignoring safety practices. Whether that be forgetting to perform an exterior inspection of the vehicle or driving for longer than the legal limit, ignoring safety practices is a surefire way to put yourself or others in harm's way. Safety protocols are typically in place for a reason, and in the trucking industry, those reasons are serious. A semi-truck in the United States can have a maximum load weight of 80,000 pounds, which is not to be underestimated; a truck weighing 80,000 pounds traveling at a speed of 2 miles per hour has the same momentum as a 4,000-pound SUV traveling at 40 miles per hour. If a driver fails to perform a vehicle inspection prior to hitting the highway and has a blowout while traveling 70 miles per hour, the results could be cataclysmic.
Safety practices don't just pertain to the vehicle. Drivers need to follow proper safety protocols when it comes to their rest and health. A tired driver is a dangerous driver, and it only takes a fraction of a second for something to go wrong. At 70 miles per hour, a vehicle travels over 100 feet per second, depending on the weather and road conditions. If an exhausted driver on their sixtieth work hour of the week closes their eyes for just one second, it could mean the difference between life and death for themselves and the people on the road around them.
Being an owner/operator can be an amazing and rewarding career for the right person. You get to travel the country seeing the beautiful landscape and meet new, interesting people in your industry. As you grow your owner/operator career, make sure not to let one of these three big mistakes have a negative impact on your profession or your life. Take your job seriously, protect your health, and follow all of the safety practices put in place. It's that simple.