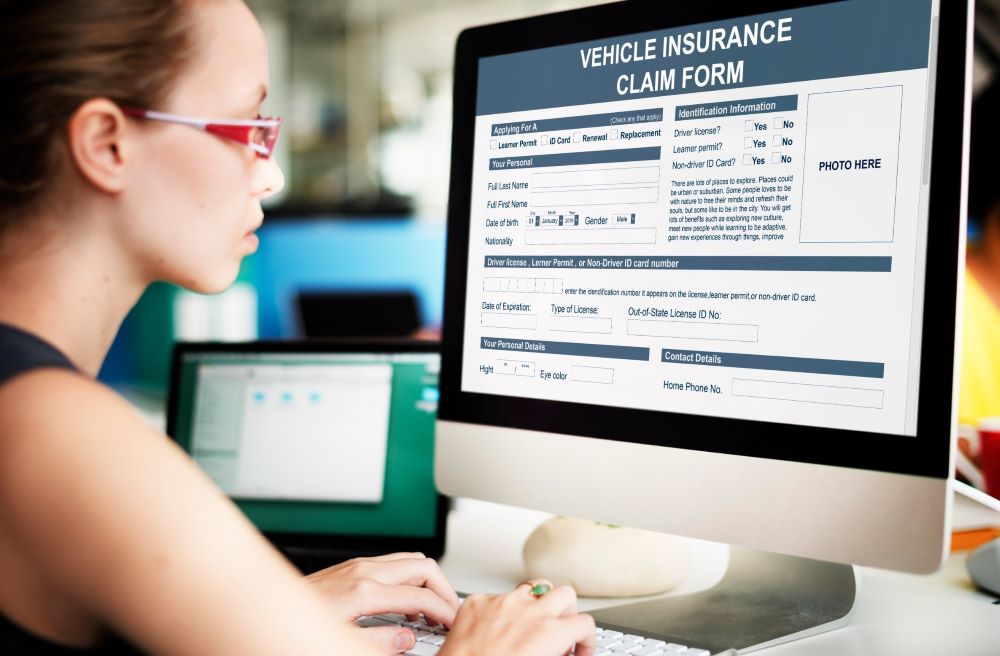 What is commercial auto insurance, and how does it differ from personal auto insurance? Do you need commercial auto insurance, or is personal coverage sufficient?
We've created this concise guide to help you learn what you need to know about commercial vehicle insurance and its importance. You must understand commercial car insurance, especially if your business relies on vehicles.
Commercial vehicle insurance is designed to mitigate the risks associated with your company's vehicles when used for business purposes. By having the right policy in place, you can ensure the security and growth of your business.
Adequate commercial vehicle insurance coverage can save your business thousands, if not millions, of dollars.
What Is Commercial Vehicle Insurance?
Commercial vehicle insurance is a specialized form of auto insurance tailored to meet the insurance coverage needs of vehicles used for business purposes. While it functions similarly to personal auto insurance, it provides higher coverage limits and a wider range of options to ensure comprehensive protection for business vehicles.
Depending on the type of commercial auto policy you purchase and the terms of the agreement, your insurance company can:
Pay for the medical expenses of victims injured in an auto accident caused by your insured business vehicle. Medical payments may also include any injuries you or your licensed employees incur in the accident.
Replace or pay for damage to your vehicle and other vehicles involved in an accident you or your employee caused. Compensation for property damage includes repairs to nearby damaged buildings.
Cover losses due to theft, vandalism, and harsh weather conditions.
Cover the settlement amount and any legal fees for lawsuits you may face after an auto accident.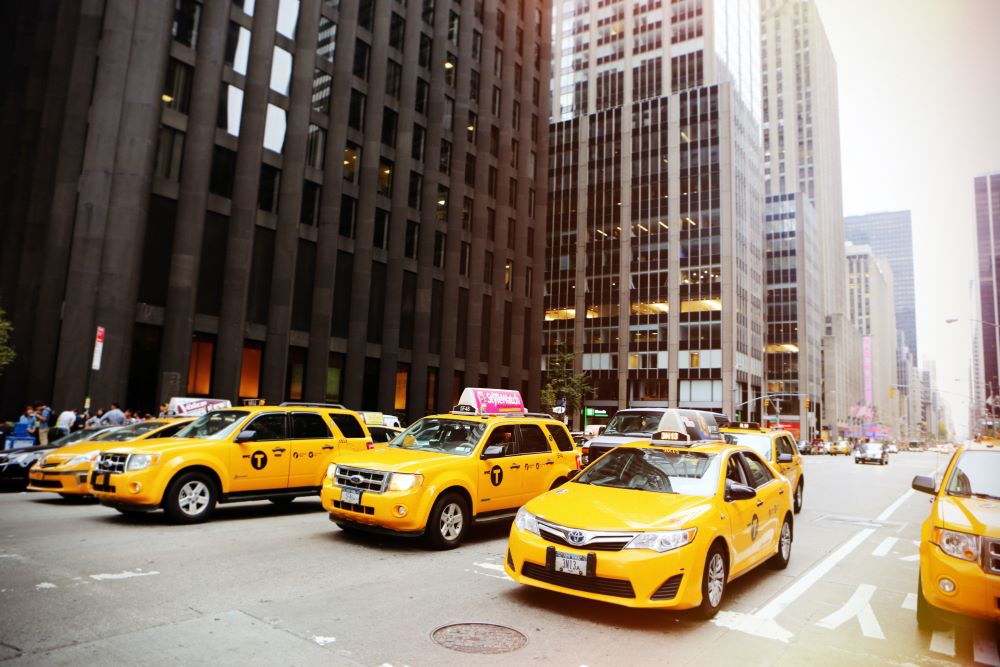 Overall, commercial auto coverage cushions your business from significant financial losses. Without it, you may have to pay millions in medical payments, funeral expenses, settlement claims, and property damage repairs or replacements after an accident. Such losses can hinder your business's growth.
Who Needs Commercial Vehicle Insurance?
You need commercial auto insurance if you:
Use your car to transport people or goods for a fee
Use your company car to provide services
Own, lease, or rent business vehicles like commercial trucks
Have employees who drive your company-owned, leased, or rented business vehicle
Have employees who use personal vehicles for your business operations
Your profession requires you to haul a trailer with large equipment or tools you need for work
You are legally required to purchase a commercial auto insurance policy in most states if your vehicles are registered under your company name. Or if they qualify as commercial vehicles.
Commercial vehicles include:
Commercial trucks.
Station wagons.
Pick-up trucks with a permanently attached camper.
Other vehicles with a minimum gross vehicle weight of about 10,001.
Check out the Federal Motor Carrier Safety Administration's (FMCSA) definition of commercial motor vehicles for a complete list of vehicles categorized as commercial. If your car fits FMCSA's description, you most likely need a commercial auto insurance policy.
Different business vehicle types require different commercial insurance coverage depending on your state's minimum requirements for commercial auto policies and your business's needs.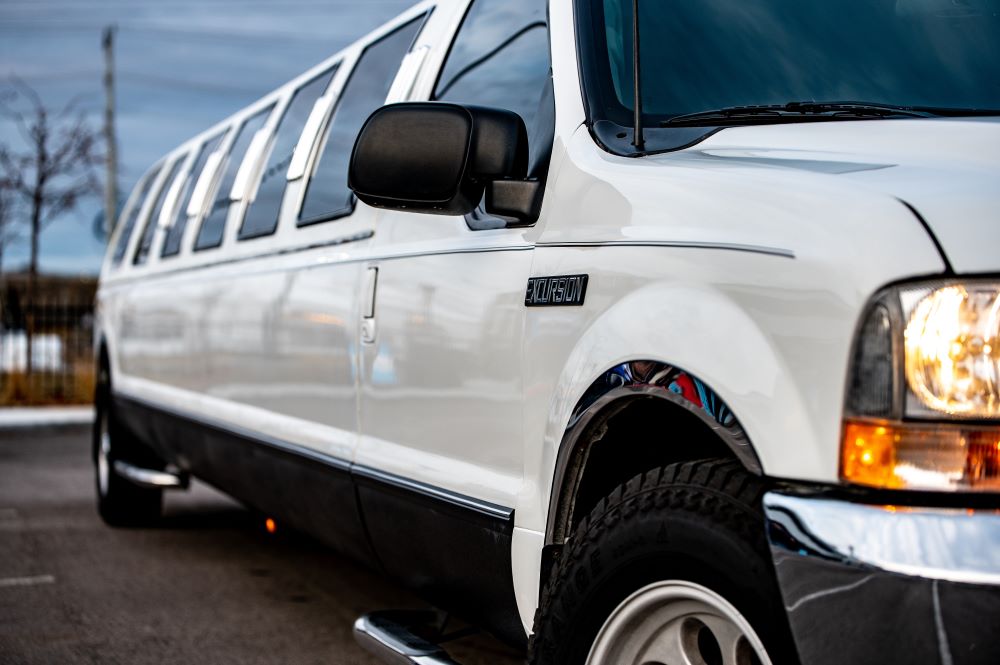 Types Of Commercial Auto Insurance Coverage
Commercial auto insurance policies offer several insurance coverage options. They fall under the following four main categories:
Liability Protection
Liability protection offers financial compensation for victims' injuries and physical property damage after an accident where you are the at-fault party.
Bodily Injury Liability Coverage
Bodily injury liability coverage pays the medical expenses of third parties injured in an accident you or any of your insured employees cause. Third parties may be occupants of other cars involved in an accident or road users like pedestrians and cyclists.
This type of coverage is compulsory in nearly all states. You must meet a minimum liability coverage limit for bodily injury compensation to operate in different states. The exact amount varies from state to state.
Property Damage Liability Coverage
Property damage liability insurance covers damages to third parties' property if you or an employee listed under your commercial policy causes an accident. With this cover, your insurance company pays for repairs to vehicles or buildings damaged during the accident. For irreparable vehicle damage, insurance companies offer replacement cost settlements.
Like bodily injury compensation, property damage insurance coverage is mandatory, and states set a minimum coverage limit all commercial vehicle owners must adhere to. State minimum liability amounts often lack liability coverage for your company vehicles. Always consider higher limits for proper business insurance coverage.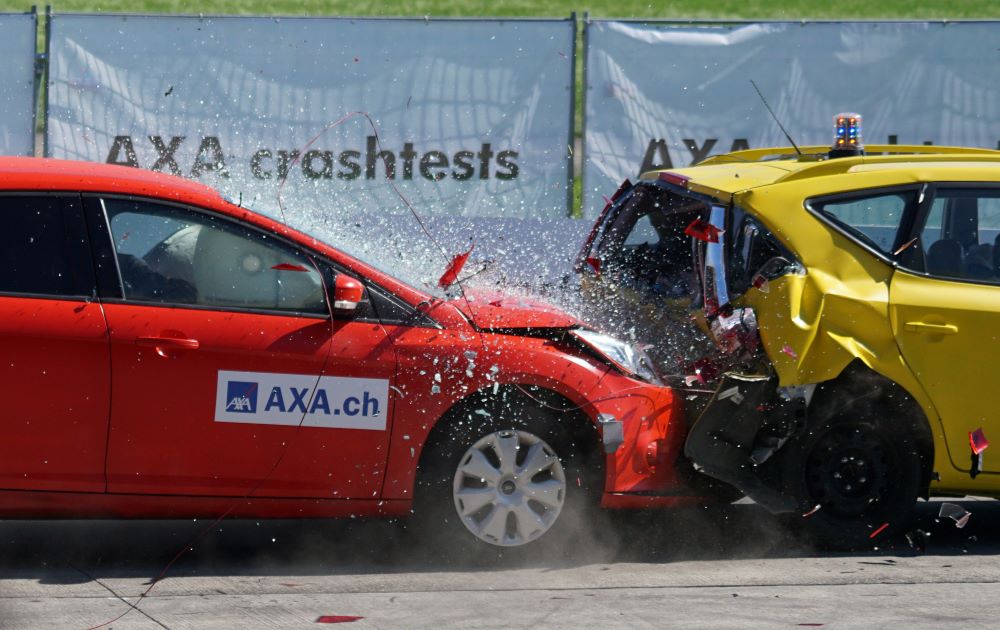 Combined Single Limit Coverage
Instead of purchasing bodily injury and property damage liability insurance as separate coverage, you can combine the two into a single-limit coverage. You'll enjoy protection from both commercial auto insurance coverage types at a lower commercial vehicle insurance cost. Still, ensure the combined single-limit coverage you get meets your state's minimum requirements for each coverage.
Vehicle Protection
Vehicle protection protects your business against damage from collisions and other unpredictable events. There are two main vehicle protection coverage options.
Collision Coverage
Collision insurance covers your business vehicle after an accident with another car or if you hit an object like a wall or a pole. It's optional coverage but worth considering since it pays for all repairs after a crash and might even replace your company vehicle if the damages are too severe.
Comprehensive Commercial Auto Insurance
Comprehensive coverage protects your company cars from non-collision losses. Your insurance company pays to replace your company vehicle or repair physical damages due to theft, vandalism, or natural disasters. It's also optional but worthwhile because it secures your business against events beyond your control.
Driver Protection
This coverage option protects you and your passengers whether you are the at-fault party or not.
Personal Injury Protection (PIP)
Commonly referred to as no-fault insurance, personal injury protection pays your and your passengers' medical expenses after a crash, regardless of who is at fault. PIP also pays for other costs like lost wages and funeral costs. It's a legal requirement in some states.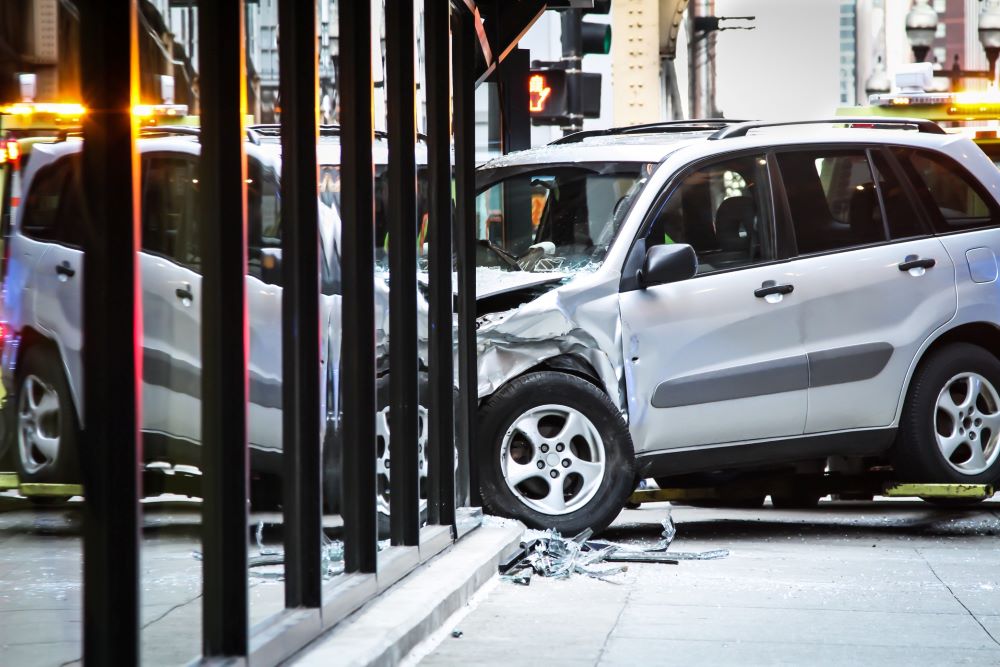 States requiring personal injury protection insurance are often called "no-fault" states. This means that an individual's insurance provider makes compensation for injuries after an accident, no matter who the at-fault party is.Confirm if PIP is mandatory in your state when purchasing a commercial auto insurance policy.
Medical Payments Coverage
Medical payments insurance, or MedPay insurance, covers your medical bills and the bills of all other injured passengers in your vehicle after an accident. This cover protects you and those you care about, regardless of who caused the accident.
MedPay differs from PIP in that it does not cover lost wages. Coverage is compulsory in some states but unavailable in others.
Uninsured and Underinsured Motorist Coverage
Uninsured motorist (UM) coverage protects you and your passengers in an accident with an uninsured driver. It pays for your short and long-term medical expenses for injuries incurred during the accident, lost wages, pain, and suffering. Uninsured motorist coverage also protects you and all your passengers in the event of a hit-and-run incident.
Conversely, underinsured motorist coverage steps in when you are involved in an accident caused by someone whose insurance coverage falls short of covering all the injuries incurred.
There's also the uninsured motorist property damage (UMPD) coverage, although it isn't available in all states. It covers your vehicle if an uninsured driver damages it or if it gets damaged in a hit-and-run.
Depending on your state, UMPD may also pay for damage to your personal property.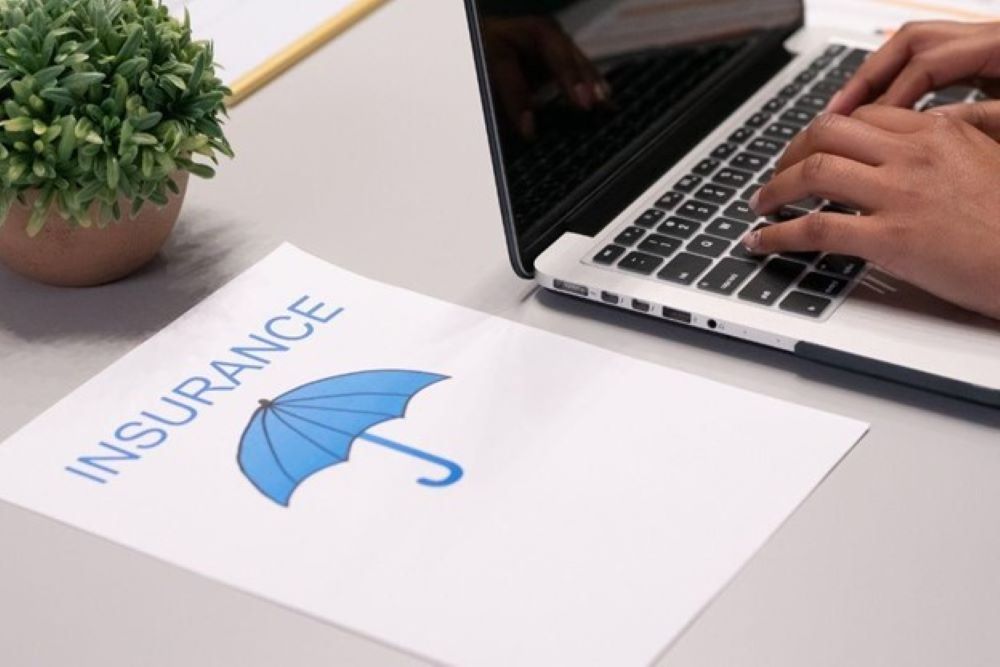 Specialty Coverage
Specialty coverage provides additional protection for circumstances not covered in the above mentioned options.
Hired and Non-owned Auto Insurance
Hired and non-owned auto insurance is an extension of liability protection. It offers liability coverage to victims when a vehicle not registered to your business but conducting business operations causes an accident. Examples of situations covered by this policy include:
Employees using personal vehicles for business purposes
Driving a hired, leased, borrowed, or rented vehicle
Drive Other Car Coverage
Drive other car coverage protects your business's executive members and spouses if they get into an accident when driving vehicles not listed under your commercial auto policy.
Rental Car Reimbursement
If a vehicle covered in your commercial auto insurance policy is in the repair shop for a problem covered in your policy, rental car reimbursement pays for a rental car you can use in the meantime.
The list of specialty coverage options is endless. There are tow-specific coverage options like on-hook towing and garage keepers' insurance, GAP protection, and roadside assistance coverage. Go through Mission Financial's add-on coverage options to learn more about this.
Final Thoughts
Whether you have one business vehicle or an entire fleet, getting commercial auto insurance is wise. Apart from minimizing financial losses, you maintain a steady cash flow and can plan for your business finances accordingly.
To get the best commercial auto policy, evaluate your business needs and consider the average commercial auto insurance cost for various coverage options. Then, compare quotes from multiple insurance providers. Our guide outlining the average insurance costs for different coverage options can help you with this.
If you are an owner-operator, use commercial auto insurance policies designed for commercial trucks. You'll get adequate coverage at an affordable cost this way. Here's everything you need to know about commercial truck insurance for businesses.
You might also want to find qualified commercial truck insurance brokers to help you choose coverage options fit for your business. Or reach out to us directly. We're always ready to help.