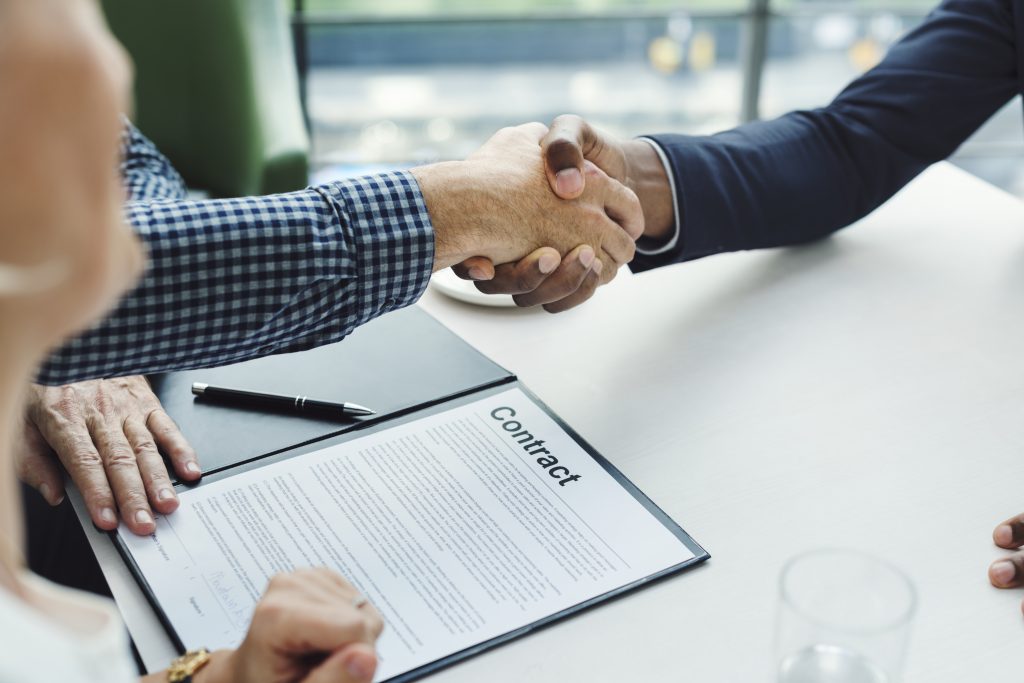 From contracts to complex legal documents, the process of buying a commercial vehicle can quickly become intimidating for any customer. Luckily, there are dealership financing options created to meet the unique needs of the trucking industry and make the process of getting a loan as seamless as possible. By offering simple interest contracts, acquiring financing and paying it back can be easy and uncomplicated for owner operators and dealers. Here is how simple interest contracts can make dealership lending mutually beneficial for dealers and their customers. 
What is a Simple Interest Contract?
With a simple interest contract for commercial lending, customers have the chance to accrue little interest by paying their loan back in a quick an easy manner. Simple interest contacts calculate interest daily, based on what is still owed on the loan.
When a customer makes a payment on the loan, their money first goes to the interest that has accrued that month. The rest of the payment then goes toward paying the principle of the loan. If the customer is able to pay off the interest each month without fail, that interest will not accrue for the next month. On the other hand, if the interest is not paid by the end of each month, more interest will accrue on top of the interest from last month, which is known as compound interest. This means if payments are not made on time, the customer runs the risk of building up compound interest. This compound interest could mean the final payment of the loan is far higher than what was projected when the contract was first signed. However, it also means that if payments are made on time or earlier, the final payment could be even less that what was originally projected.
The Difference Between Simple Interest and Precomputed Contracts
Since interest is calculated daily, and simple interest contracts give customers the opportunity to only pay interest on the current balance of their loan. This means interest amounts will get smaller as your loan is paid down.
However, with the precomputed interest method, the only number used to calculate interest is the amount of the loan at the time the contract was signed. This means there is no way to change the amount of interest you will need to pay. Even if you choose to pay down your loan faster than scheduled, you will not be able to reduce the interest amount like you would with a simple interest loan.
The total payment can vary greatly between a precomputed loan and a simple interest loan if you choose to make early or late payments. However, if you make all payments exactly on time, there is little difference between the two contract types.
Products Included in Simple Interest Contracts
Simple interest contracts vary, but Mission Financial provides more than just financial independence. Our contracts come with a variety of perks to keep you and your investment safe on the road. These products can be bundled into any contract to help you drive with confidence.
Mission Auto Protection
Every simple interest contract through Mission Financial comes with Mission Auto Protection (M.A.P.) A membership to M.A.P. offers truckers a variety of services to keep you safe and secure on the road. M.A.P. features include:
If you experience a breakdown, M.A.P. will reimburse you for up to $200 of on-site labor. This can include repairs as well as the delivery of fuel, fluids, or parts. Roadside assistance does not cover the cost of parts or expenses from labor at a facility. 
M.A.P. will cover towing expenses from the site of a breakdown up to $200. The service covers only one tow per breakdown. 
If a breakdown occurs when you are further than 500 miles from home, M.A.P. will reimburse up to $300 for room and board while you wait for truck repairs. 
In the event that you get locked out of your truck, M.A.P. will reimburse up to $50 in expenses for unlocking the vehicle's door. 
M.A.P. will reimburse drivers up to $50 dollars for tire repair services.
If a battery boost is needed, M.A.P. will reimburse drivers up to $50 in expenses. 
TrüNorth™ Heavy Duty Coverage
Mission Financial has also partnered with TrüNorth™ to offer its customers coverage on their vehicles for 12 months or until the vehicle reaches 100,000 miles.
Benefits of Financing with Mission Financial
As a commercial driver, it is imperative to have reliable protection and coverage plans in the event of a break down, blown tire, or other incident on the road. With M.A.P. and TruNorth, truckers can drive with confidence knowing that a backup plan is already in place no matter what happens.
Mission Financial is a commercial lender people can trust. Not only does Mission Financial offer peace of mind through financial independence, but by ensuring that help is on the way when the unexpected happens.