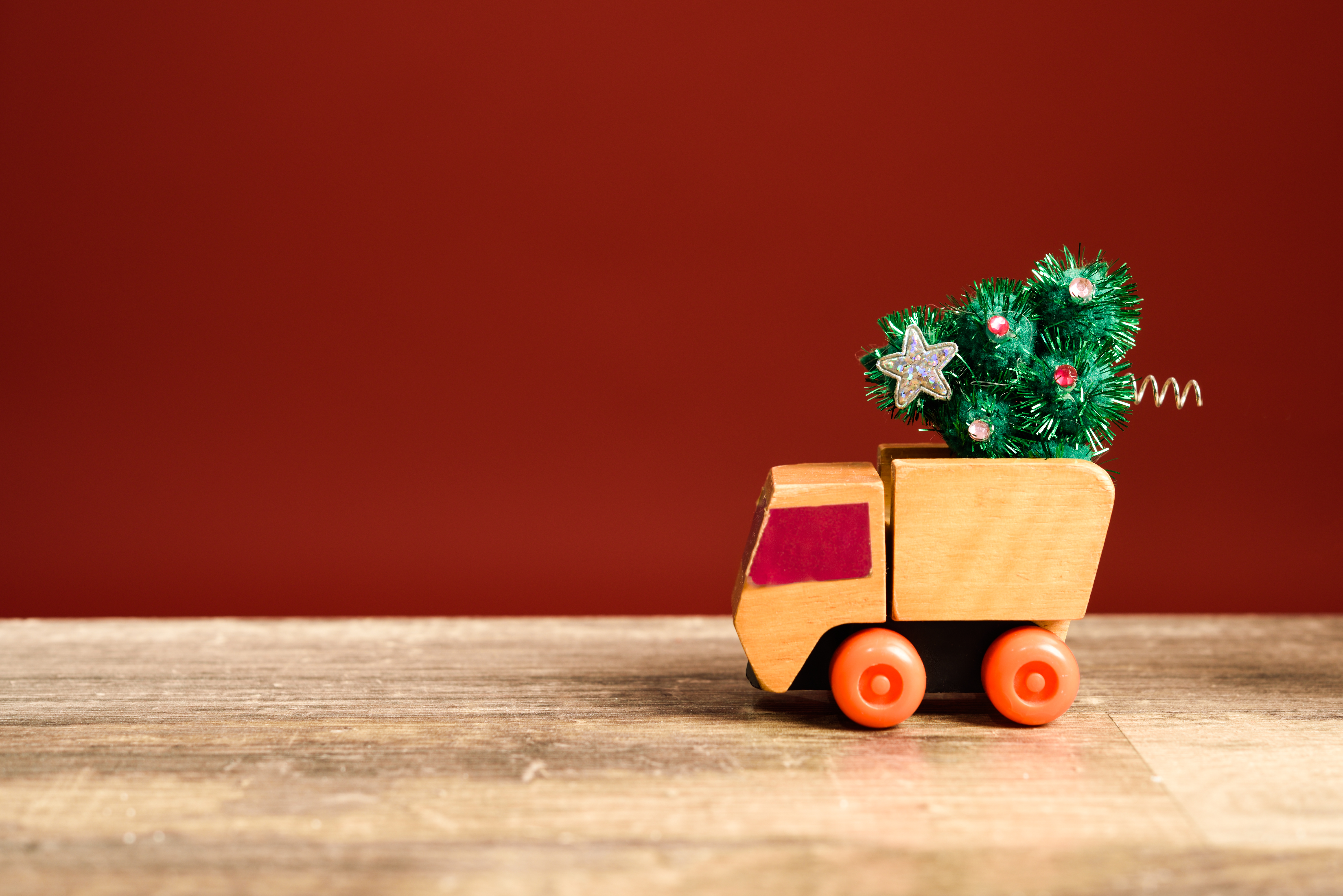 The holiday season is immensely busy for the trucking and transportation industry. With the drastic focus on consumerism that's associated with this time of the year, retail sales soar in preparation for holiday gift-giving. While most people don't think twice about where their selected gifts come from, truckers and carriers understand the intense efforts that need to happen before people can get their packages in the mail or pick up their Christmas ham at the grocery store. Many of the purchases made during this season come from around the nation, and even across the world, and the trucking industry makes it all happen. Here is our insight on how this booming industry is impacted by the holiday season.
The Growth of E-Commerce and Retail Sales
With the rise in online shopping jumping 16.9% last year, the demand for drivers is only expected to increase in upcoming years, especially during the holidays. A large amount of the freight during Christmas time consist of gifts and extra retail merchandise that result from deals and sales. The holidays have always been the busiest time of the year, but with the exponential growth of online shopping, it's not uncommon for many businesses to rely on holiday business to get them through the rest of the year. The extra cargo can mean more truckloads, stricter deadlines, and longer hauls.  For consumers, this can be a means of easy and quick delivery of gifts and treats, but for the transportation industry, it means extra work to make it all happen.
Carriers are doing more daily loads than ever and it's only increasing with each year. In fact, UPS is expecting a five percent year-over-year increase between November 29th and December 30th this year as opposed to 2018 numbers.
FedEx will be shipping approximately 510 Million individual packages from Black Friday to New Years. Many companies choose not to hire seasonal help, especially with the national driver shortage making it harder to find additional drivers. Usually, only the massive scale carriers such as Walmart and Amazon hire huge amounts of seasonal help to make up for the increased loads.
Immediate Demand
The rise of e-commerce brands such as Amazon have changed the shipping game for everyone. Amazon's famous two-day shipping has prompted everyone to step-up to the plate and speed up their shipping. Since the boom of Amazon Prime, another powerhouse in retail, Walmart.com, has also begun offering two day shipping. Both have really amped it up recently, offering one day shipping on thousands of items. While this is convenient for the customer, it adds an immense amount of pressure on the transportation companies responsible for fulfilling all of these demands.
Not only is the industry being blasted with retail shipment, but this is also a busy time for grocery shipments as higher quantities of many items are needed to satisfy the demand. Your delicious holiday turkey doesn't just appear out of thin air, it was most likely delivered to your store by a carrier. The high demand for these types of seasonal items makes for shipment overtime. Food transport is especially busy due to the time-sensitive nature of transporting food in a short enough window of time to maintain freshness, which is a tricky balance to find when you're short on drivers or facility workers, as most major providers are lately with the employment shortage.
Pressure on Carriers
Many companies who previously only operated during the daytime may switch to being 24 hour operations to accommodate the massive hoards of product that need to be transported. This effects drop-off and pick-up timed appointments. Smaller or private carrying companies are often left scrambling for workers to work more hours on the road or manage hand-offs at facilities, but many choose to offer various perks to incentivize the occupation of these extra hours.
Potential Bonuses for Drivers
Drivers are in higher demand than ever. To keep up with the demand, many companies are offering perks such as additional overtime pay or a holiday bonus to demonstrate their appreciation. This is especially true if you end up working on any actual holidays such as New Years Day or Christmas. Holiday pay is usually especially lucrative, and while it might seem unappealing originally, many drivers really enjoy it. Driving on a Holiday is supposedly very peaceful, as most businesses are closed and roads are somewhat empty. Additional hours often mean overtime pay as a reward for picking up those longer routes. Overtime pay is often as much as "time and a half" which can greatly boost your overall yield. Keeping drivers motivated and happy will be crucial to fulfilling the heavy demands this seasons.