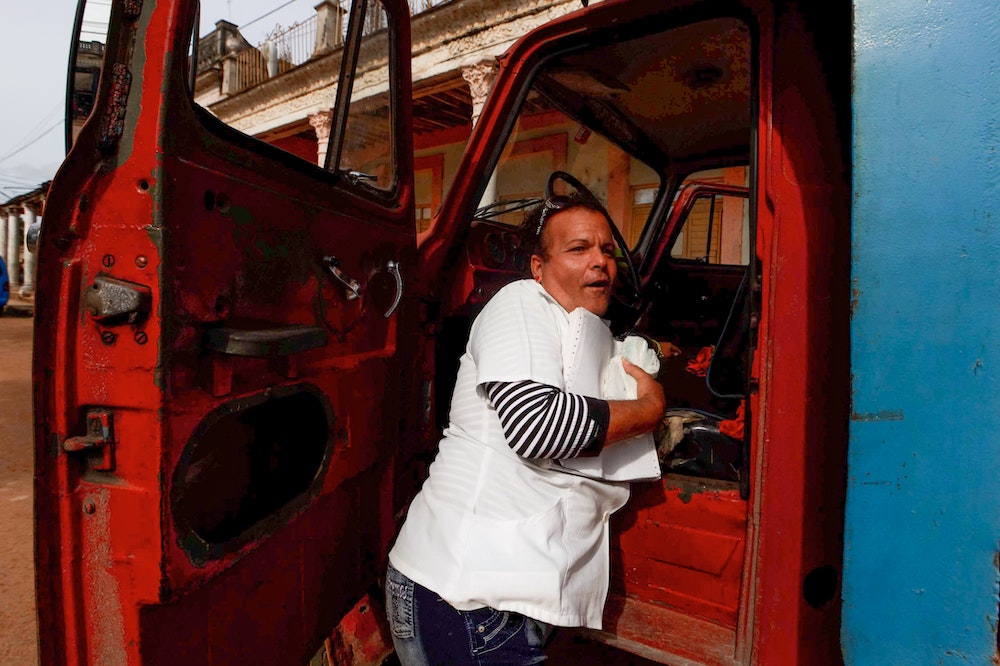 Minority truck drivers often face unnecessary difficulties in securing financing for starting a trucking company. There shouldn't be barriers in place preventing minority drivers from entering the transportation industry!
As long as you work with the right vehicle financing company, obtaining funding for your truck doesn't have to be a challenge.
In this guide, we'll explore whether minority truck drivers face funding challenges, and provide a step-by-step process on how to get around this.
Minority Truck Drivers: Who is a Minority Truck Driver?
Of all the truck drivers in the United States, over 84% of them are men, and over 58% are white. These trucking industry professionals are considered the majority.
Minority truck drivers refer to any professional driver that falls outside of this category. This includes women truck drivers, or truck drivers of different genders, sexualities, and racial backgrounds. For example, Latino or Hispanic, Asian, and Black truck drivers can all be considered minorities.
While these minority drivers were once a rarity in the transportation industry, trucking is becoming increasingly diverse. There's greater minority representation across the industry, which means more career opportunities are presenting themselves for minority drivers in the trucking industry.
Is it Harder To Obtain Financing as a Minority Truck Driver?
Despite increasing diversity in the trucking industry, minority-owned trucking companies still face many added difficulties in securing financing. This is because minority groups tend to be marginalized socially and economically.
Some minority truck drivers face discrimination in the form of refusal to be assisted, while some may face harsher application requirements. Some minority truck drivers have a weaker economic background than others and will be disadvantaged by financing options that require a strong credit history or a long history of stable bank statements.
This makes it harder to obtain financing than those who are not marginalized.
With so many owner-operated trucking companies operating in the country, restricted access to funding can make it very difficult for minority truck drivers to pursue innovative ideas and start a transportation company. This will continue to create a divide in the trucking industry.
Obtaining Truck Financing as a Minority Truck Driver
While obtaining funding as a minority truck driver may seem like a major challenge, with the right financing provider it doesn't have to be.
Mission Financial does not discriminate against minority truck drivers and works hard to help everyone secure vehicle loans. When buying a semi-truck with financing through Mission Financial, bad credit or a lack of financial history is not taken into account. This provides a far more equal playing field for any truck drivers to get into the industry.
Here are the steps you can take as a minority truck driver to easily gain funding for your transportation business.
1. Determine Your Eligibility
The first step in securing financing for your truck is to determine your eligibility. This is where most minority truck drivers have a hard time. With Mission Financial, earning your eligibility success is an easier process.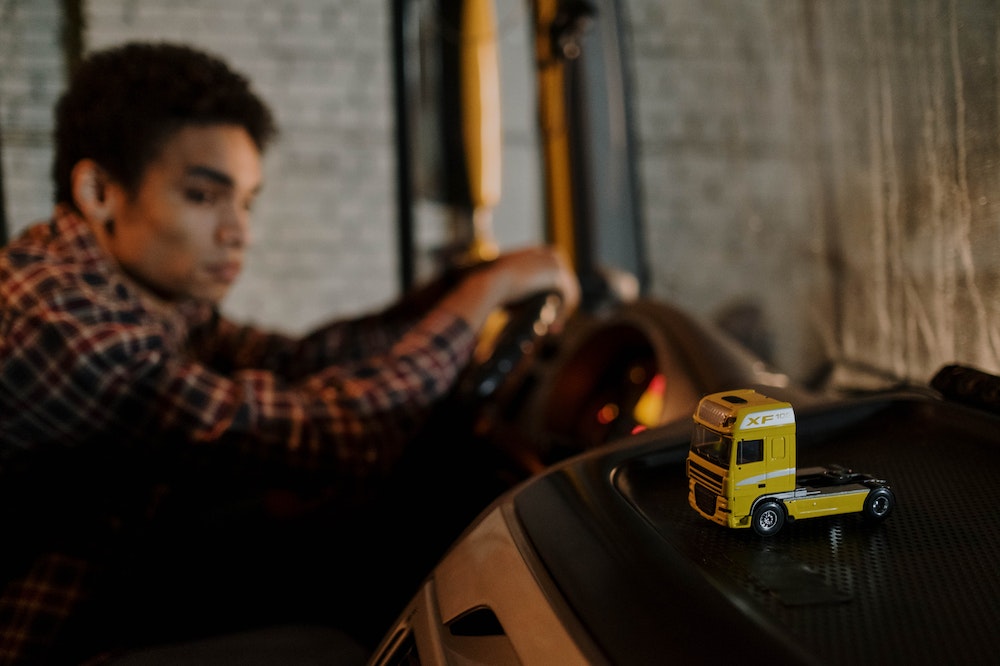 Four main factors are considered when determining your eligibility. These are:
Overall credit: Like with any financing provider, having a strong credit history will make it easier to secure funding. However, Mission Financial is a common sense lender, which means we consider more than just your credit score. This means we review your overall credit situation to understand your eligibility. Even if you have a bad credit history, it's still possible to gain truck financing.
Down payment: The down payment required is based on the cost of the truck, and is usually around 20% – 30% of the truck's purchase price. Mission offers financing on various older truck models, so paying a down payment on a brand-new truck is not necessary.
Time with CDL: The longer you've had your Commercial Driver's License (CDL), the easier it will be to obtain funding. Drivers who've had their CDL for less than three years may need to pay a larger down payment.
Truck's age: Mission Financial finances trucks that date back to 2000, so it's possible to gain financing for a second-hand vehicle. However, it's important to also consider the higher cost of maintenance and repairs if you do choose to finance an older truck.
2. Get Your Documents Together
Once eligibility has been established, you'll need to prepare all of your documents for obtaining funding. This will help you quickly apply for a loan when you find the right truck.
Your documentation should include your:
Bank statements and tax returns
Your CDL
At least six references
Contact details
Proof of insurance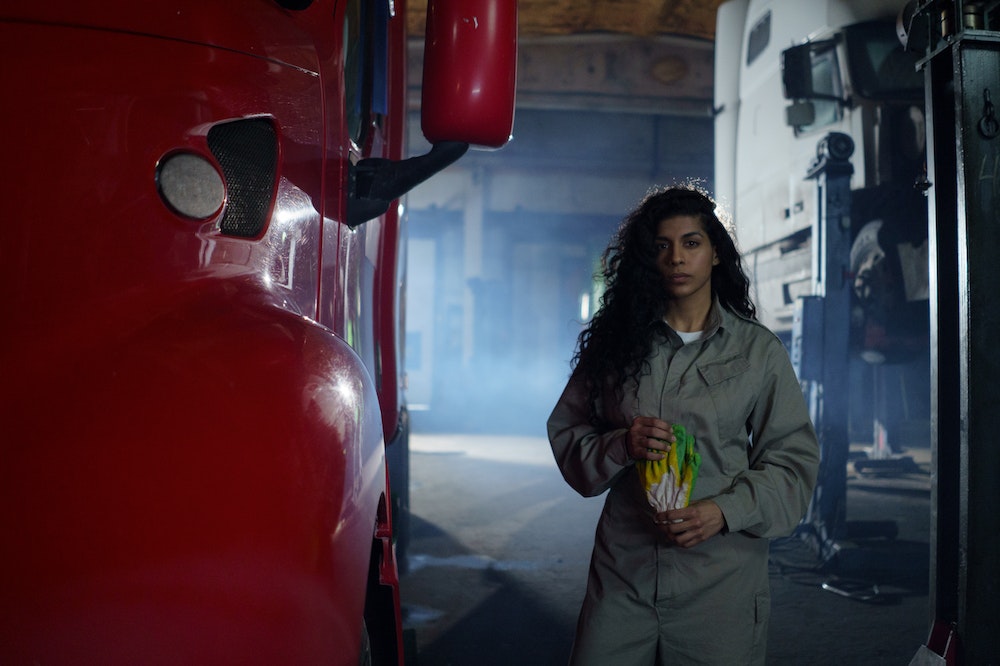 Depending on your employment situation, you may also need to provide:
A co-signer statement
LLC agreement and operating agreement
Articles of Incorporation and corporate resolution
3. Find Your Vehicle
When you are prepared to apply for financing, you'll need to find your truck and negotiate its price. Make sure you carefully choose the right type of vehicle for the type of trucking business you plan to start.
4. Obtain Insurance
You'll need to provide proof of insurance to finalize your truck financing process. Make sure to select the right type of insurance policy based on your vehicle and the type of business you operate.
5. Submit Your Documents
Once you have all of the above documentation sorted, you simply need to submit your documents to Mission Financial to get approved for truck financing.
Final Thoughts
If you want to quit your driving job and start your own trucking company, you'll need to obtain funding. With minority truck drivers at an all-time high, there are various opportunities for new truckers to obtain funding and start their own trucking organizations.
This can help minority members of the industry achieve greater success!
By working with an organization like Mission Financial, anyone can obtain the funding they need. We have a commitment to providing fair funding opportunities to all professional drivers. Apply now to kickstart your trucking business success.